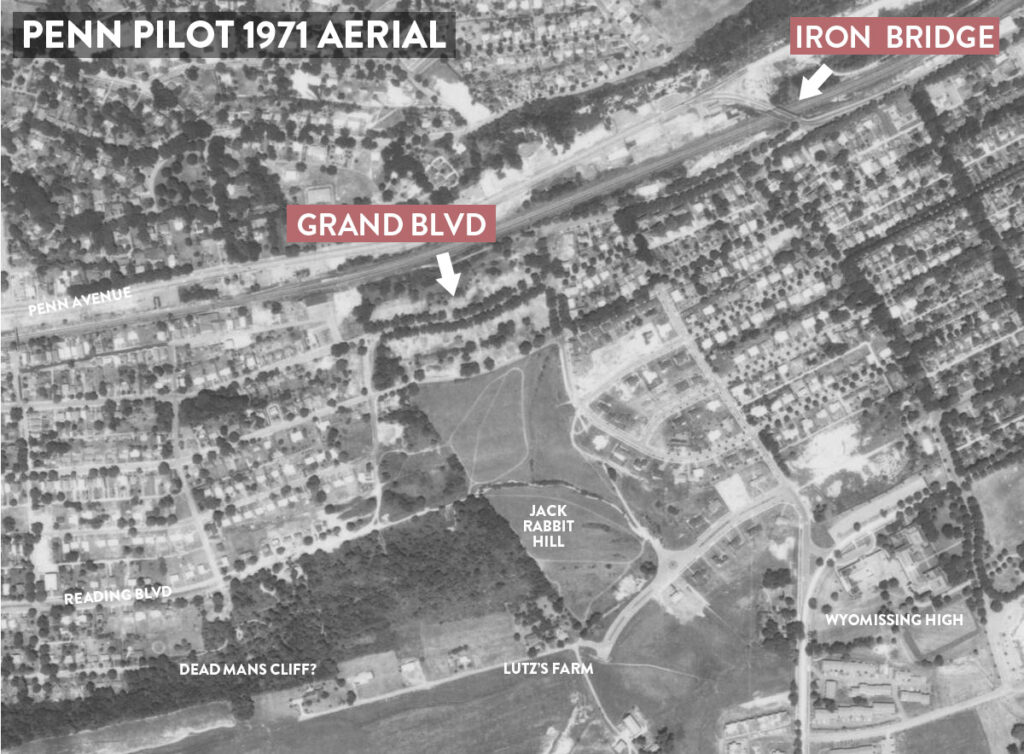 I had previously written a post about the effect the construction of the bypass had on West Wyomissing. The stories about house-moving intrigued me due to the fact that my mother and her family lived on Girard Avenue at that time and got to witness the spectacle firsthand in the early 70s. Yet there was a part of this story I was not aware of, and its name was Grand Blvd.
A reader wrote to me and informed me that an entire street in Wyomissing was taken by eminent domain a few years earlier in 1968. He was a resident of Grand Boulevard which at the time connected West Wyomissing to Wyomissing by way of Reading Avenue and Palmer Avenue.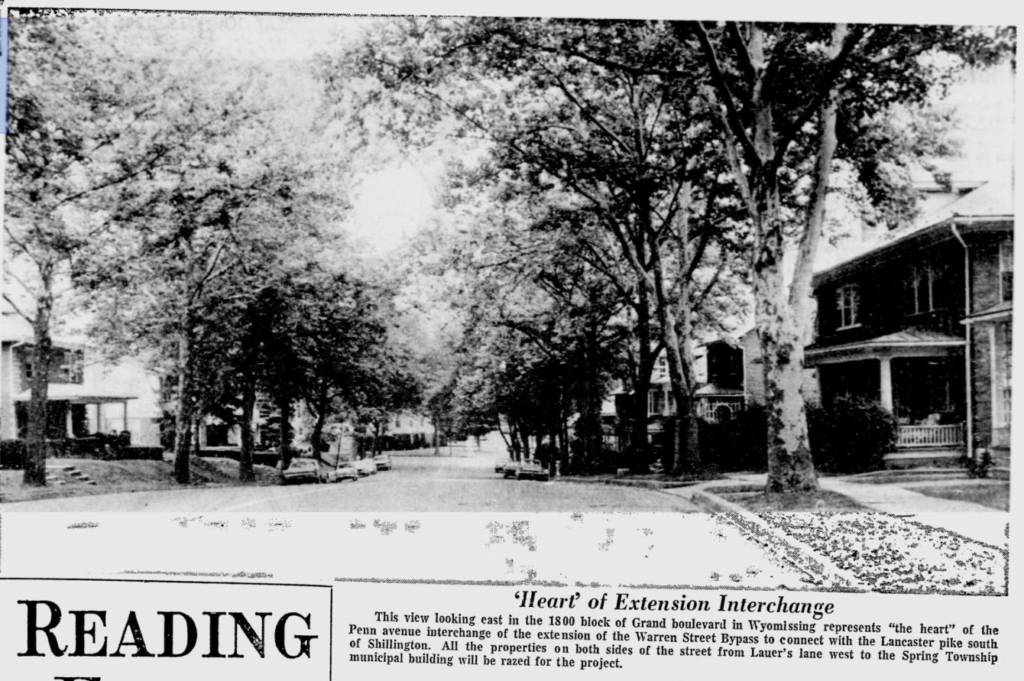 This view looking east in the 1800 block of Grand Boulevard in Wyomissing Represents "the heart" of the Penn Avenue interchange of the extension of the Warren Street Bypass to connect with Lancaster Pike south of Shillington. All of the properties on both sides of the street from Lauer's lane west to the Spring Township municipal building will be razed for the project.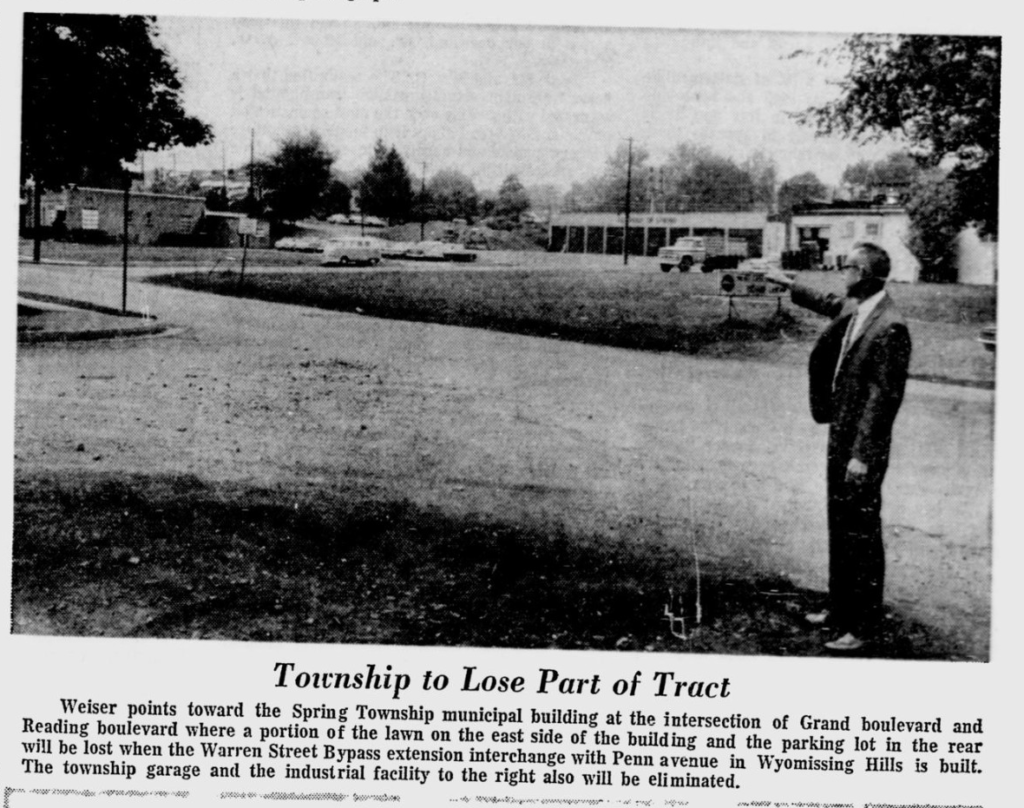 Private homes were not the only casualty of the state's decision to create the bypass extension. The Spring Township Municipal building was taken. They rebuilt it in its current location on Route 724 and Spohn Road circa 1974. All businesses located along Penn Avenue east of Morwood Avenue were also demolished to make way for construction. This included the old Schell's Ice Cream stand, Queen of the Valley Diner, along with the old Iron Bridge.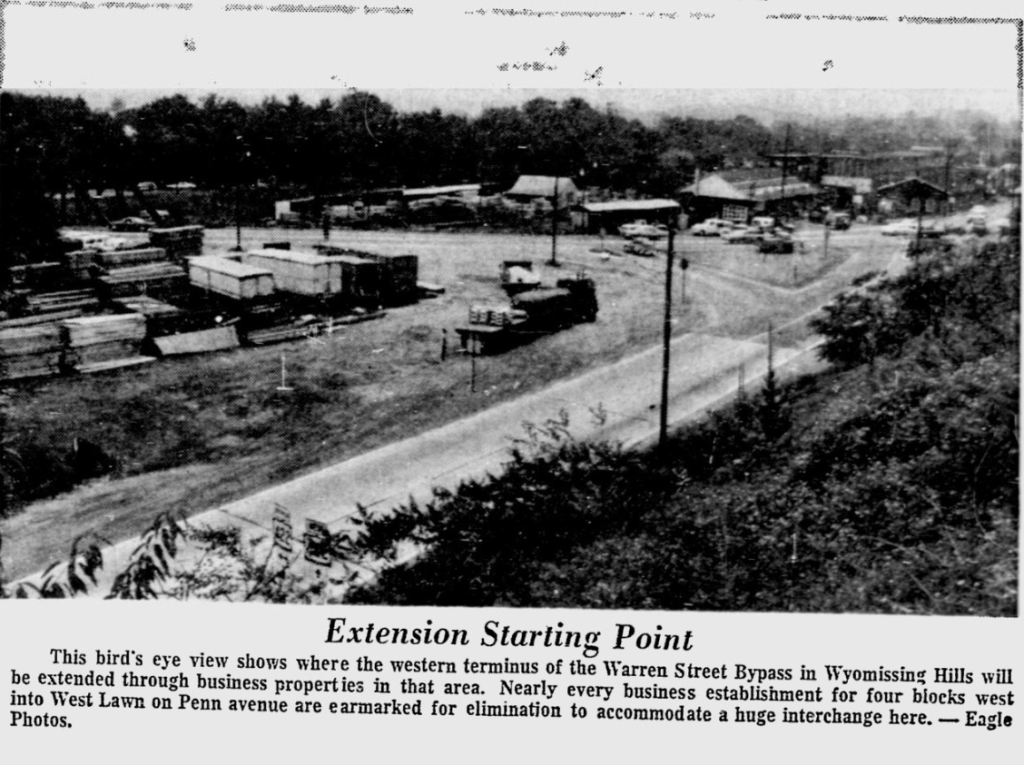 The Kids of Grand Blvd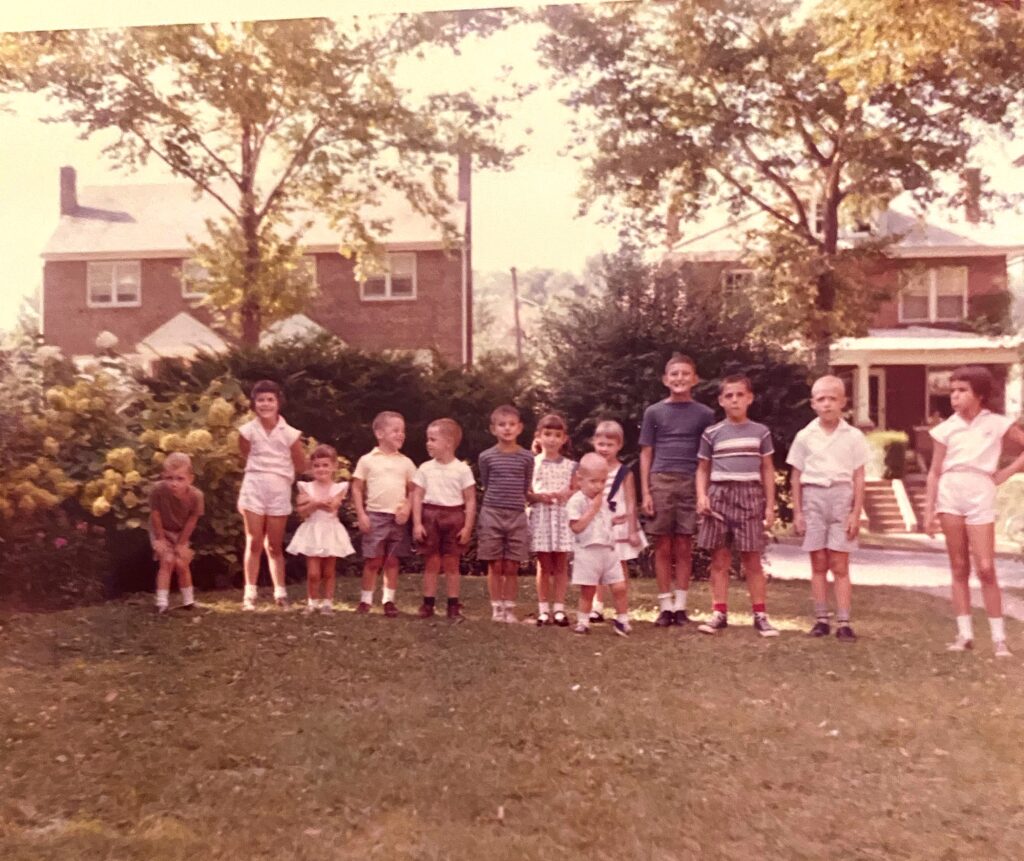 The photo above shows homes and the children that lived on Grand Blvd at the time their residences were taken. Not all families were able to find homes within the Wyomissing School District and the once tight-knit neighborhood was disbanded forever.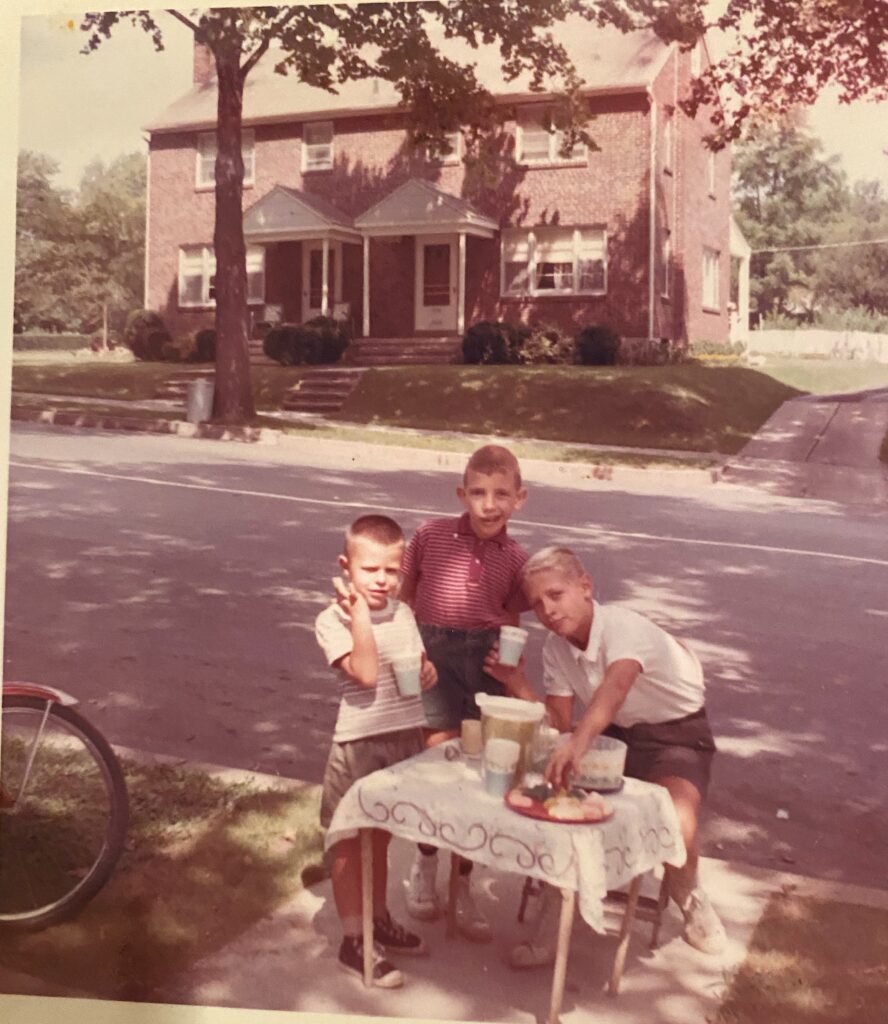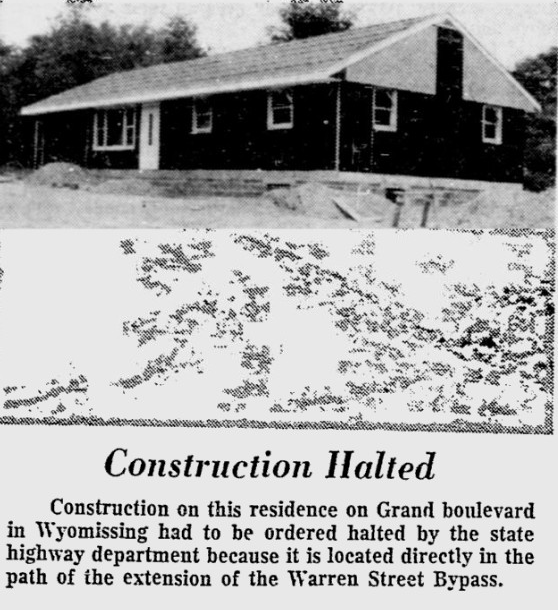 Lincoln Park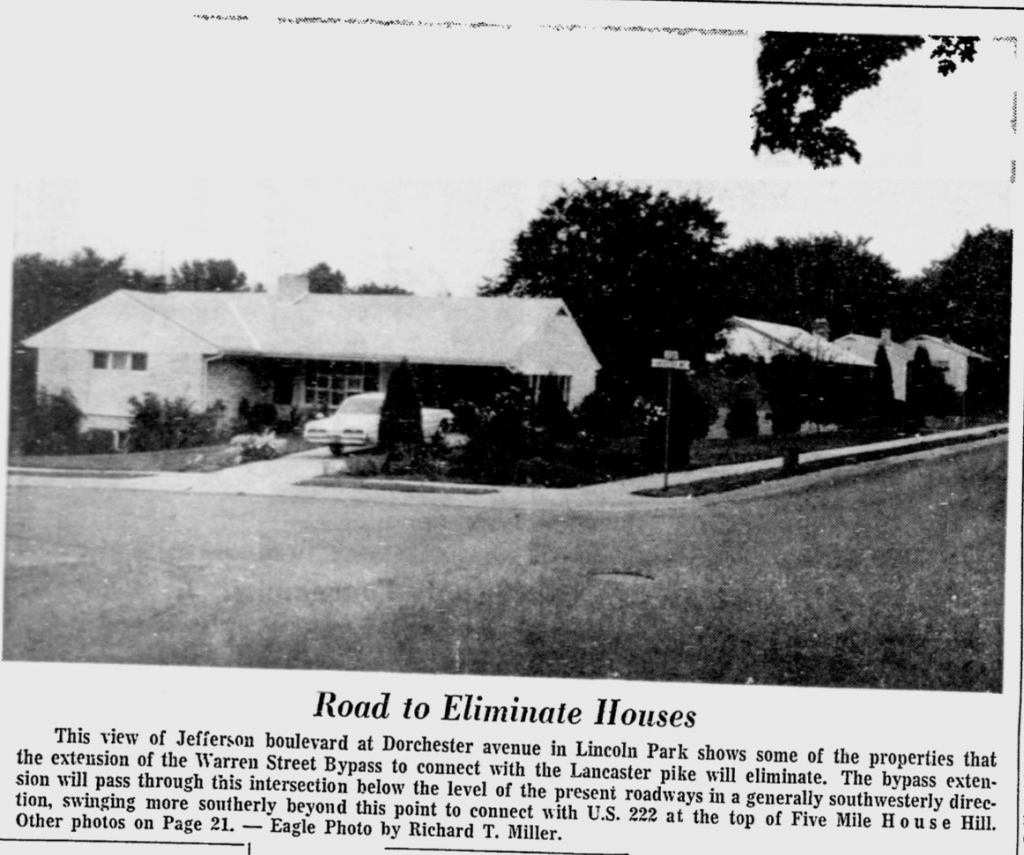 Lincoln Park also lost some homes due to the Bypass planning; particularly around Jefferson Avenue and Dorchester Avenue.
Keep in mind these homes were all taken in the late 60s/early 70s. The actual final construction of this section of the bypass that effected these homes did not come to fruition until three decades later in 2000.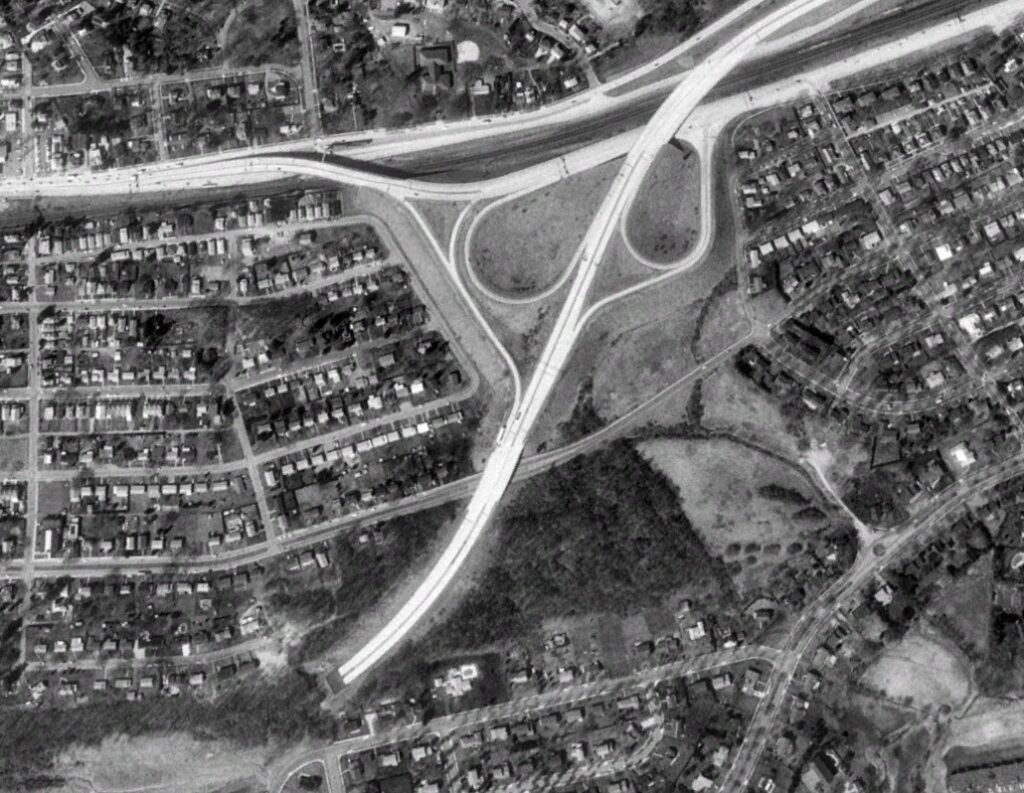 This leaves one to ponder if there was a better solution than the rush by the state to take these properties. One can assume that they were not aware the process would drag out for 30+ years. Yet, maybe these families could have been given an opportunity to live out their time in these homes with an agreement to ultimately sell the property to the state when naturally moving on. However, hindsight is 20/20 and the past is written in stone.