The Road to Nowhere. If you are a native of Berks County you have likely heard the phrase. It was used to refer to a stretch of highway that quite literally dead ended. Slowly over the course of a few decades the road was extended to create a complete Route 222, which also interchanged with other major roadways like Route 422 and the Warren Street Bypass.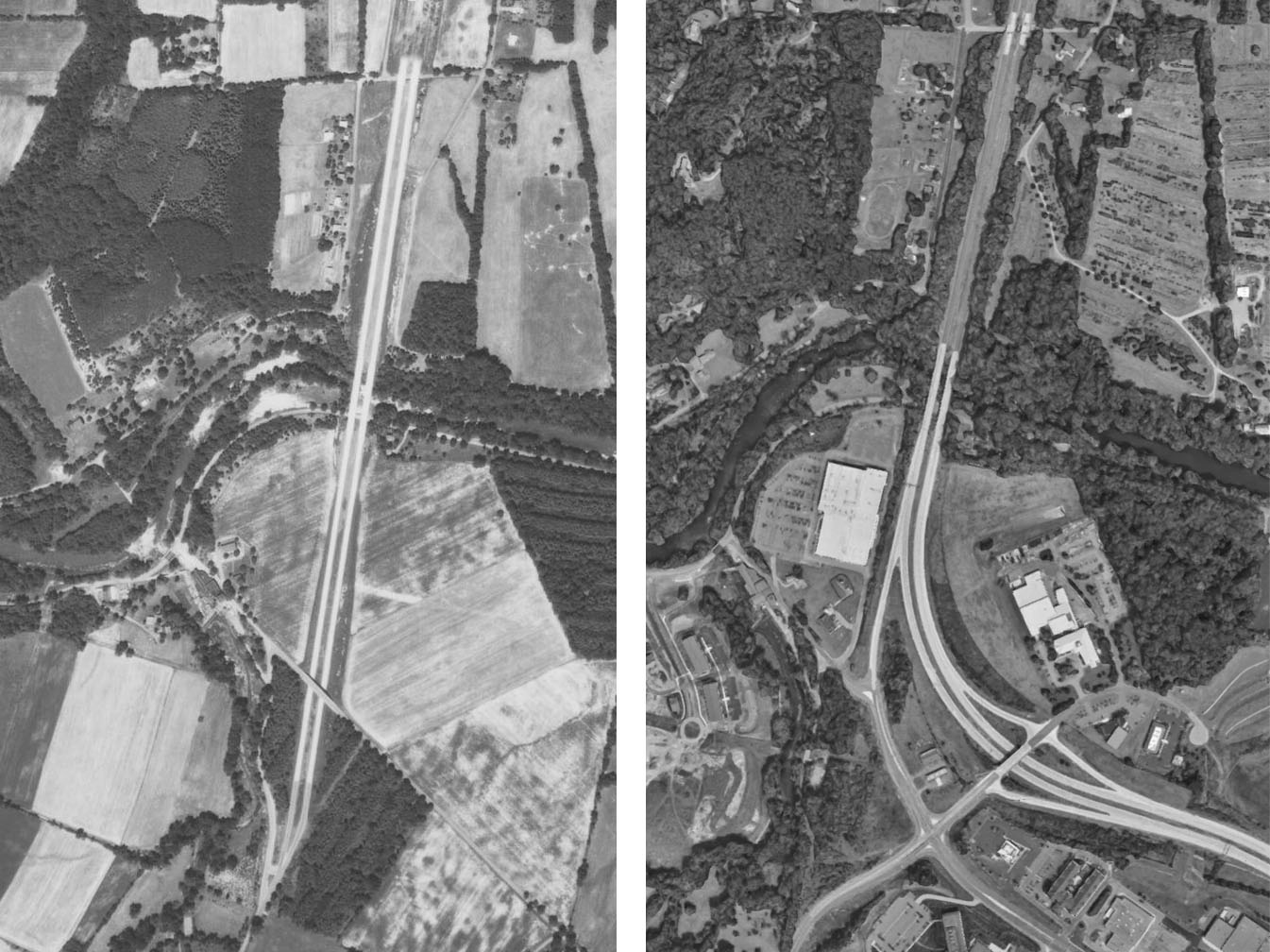 It was originally built in 1962 as a small drag strip piece of road, spanning maybe three quarters of a mile between the intersection of Van Reed Rd/Paper Mill Road and north over the Tulpehocken Creek to Blessing Lane. It appears there was a bridge on Paper Mill Road that crossed over the then newly constructed Road to Nowhere. (pictured above). This bridge no longer exists. If you look closely on Google Maps satellite view you can see old sections of Van Reed road in the wooded areas parallel to the current Van Reed Road. It appears from the comparison photos that the entire southern end of the original Road to nowhere is now the Paper Mill Road Off-ramp, Turkey Hill and surrounding wooded area.
Many have recounted memories of using the not-frequented strip to drag race their cars in the 1960s. By 1968 the strip was expanded northward toward Route 183 and into Muhlenberg Township, making the connection to 222 to Allentown.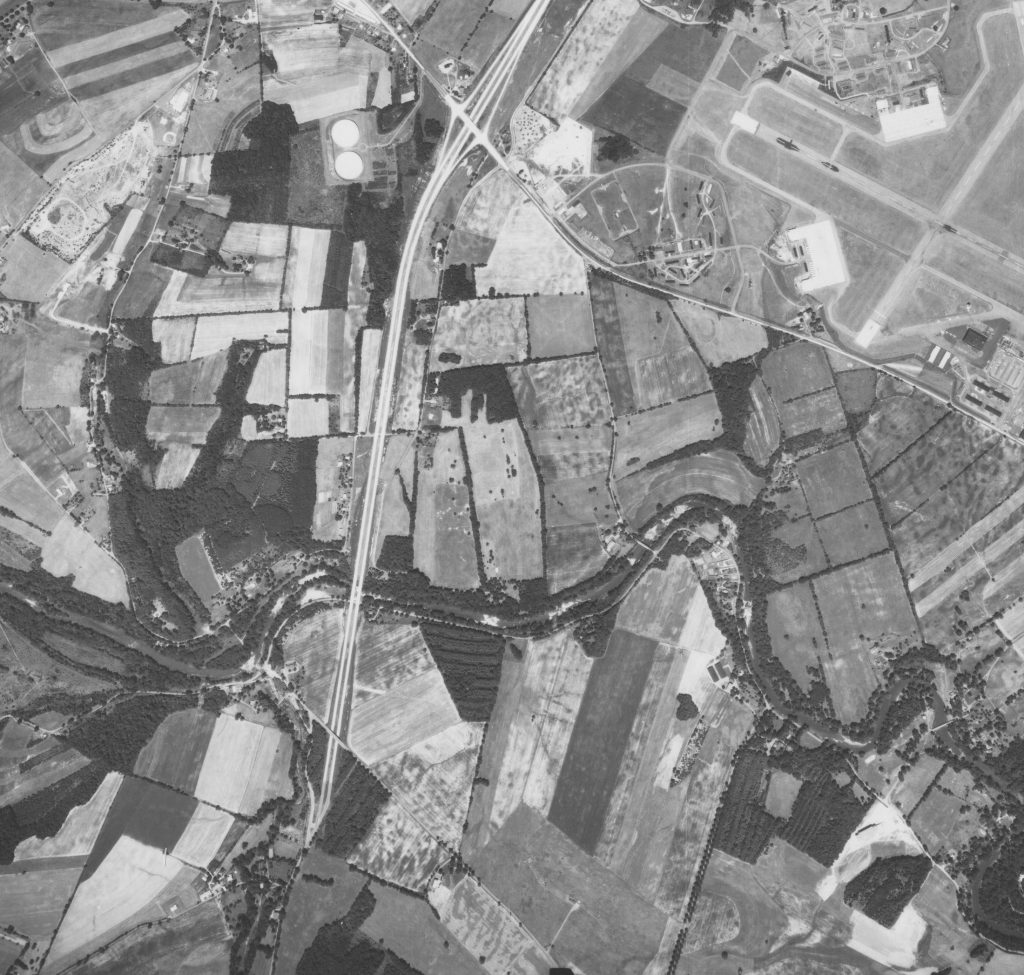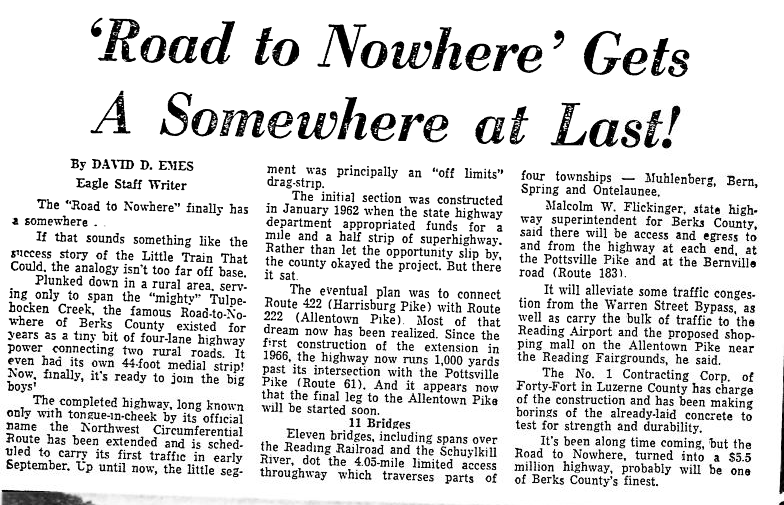 Plunked down in a rural area, serving only to span the "mighty" Tulpehocken Creek, the famous Road-to-Nowhere of Berks County existed for years as a tiny bit of four-lane highway power connecting two rural roads. It even had its own 44-foot medial strip! Now, its finally ready to join the big boys!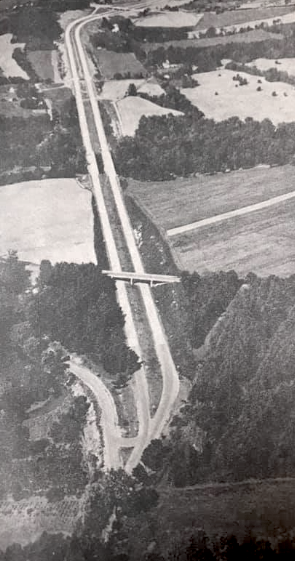 Further work stalled until the 90s. It took until 1999 for the southern dead end of the Road to Nowhere pictured above to be connected eastward over to the Warren Street Bypass/422 interchange. It was around that time the neighboring land that became Broadcasting Square Shopping Center was sold and planned for redevelopment. The roadway reached its final form in 2006 as 222 south between 422 and 724 was finished, making it possible to travel between Lancaster and Allentown on Route 222.