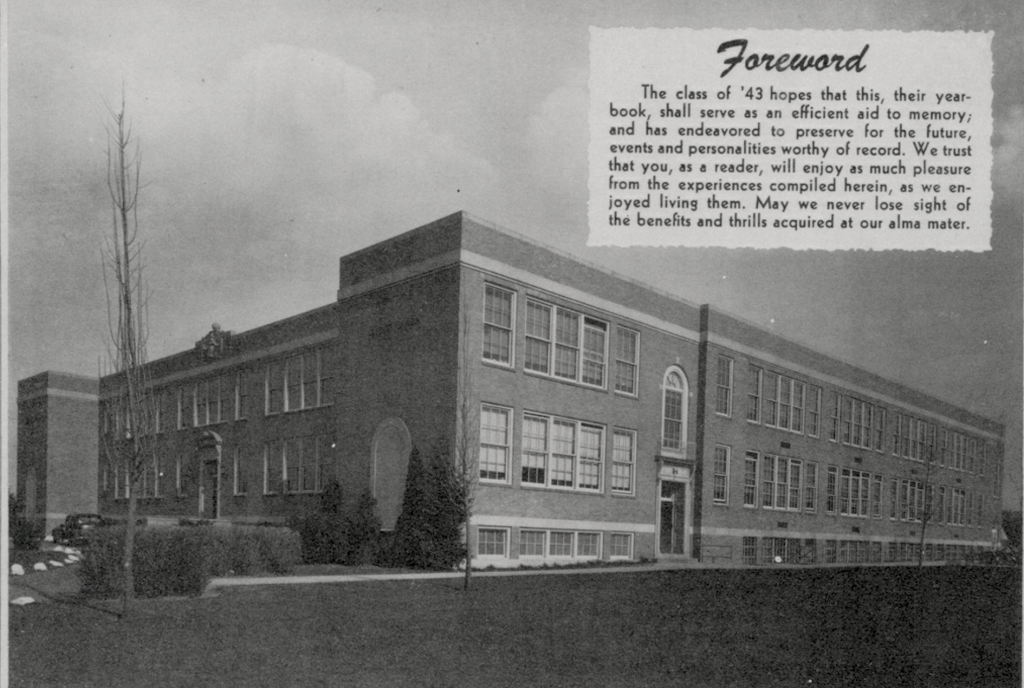 In 1925, the new Shillington High School was constructed on East Lancaster Avenue on land that was part of the Berks County Almshouse complex. An addition of twelve rooms was completed in 1930 and four more rooms were completed in 1936. Their sports teams were known as the Shillington Speeders. Boys teams adopted the name the Speedboys and the girls teams called themselves the Speedgirls. Their colors were maroon and gold.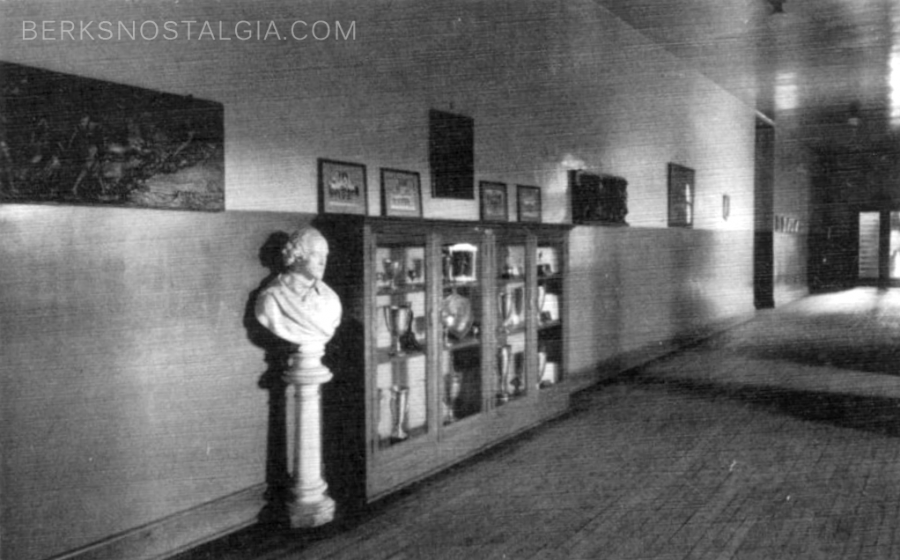 In 1953, Brecknock, Cumru, Mohnton and Shillington consolidated their school systems to create the Governor Mifflin School District. The last senior class of Shillington High School graduated in 1953, after which time the building served the newly organized Governor Mifflin School District. It served as Governor Mifflin High School until 1957 when it became Governor Mifflin Junior High School. In 1962, extensive renovations and a sizable addition were completed.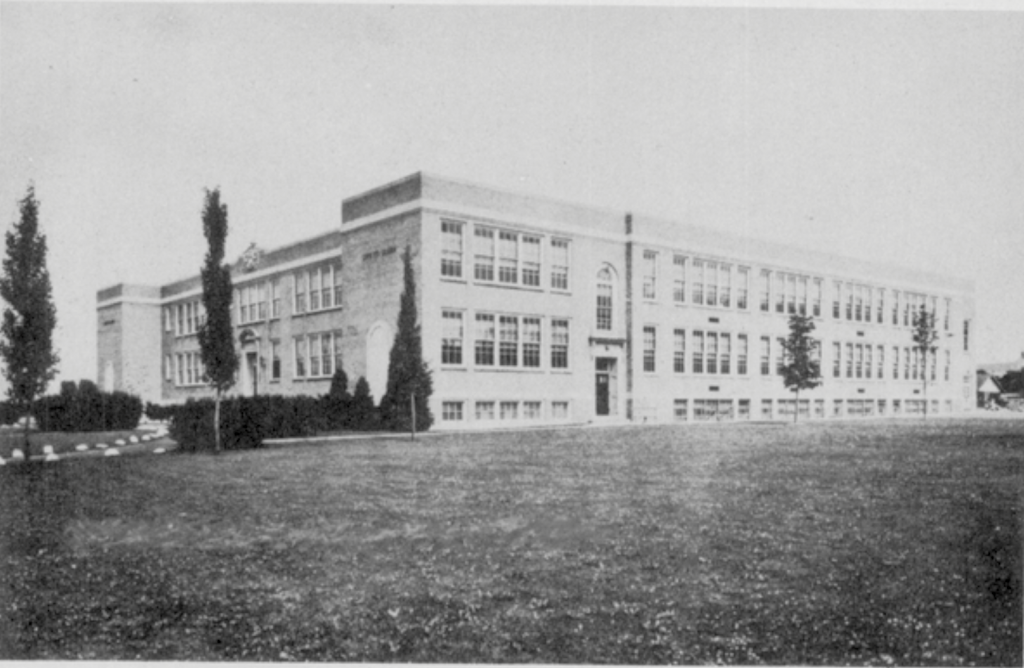 The remodeled building served the community for 30 more years before it was demolished during the summer of 1992, to make way for the new Governor Mifflin Middle School. This building proudly displayed the motto, Learn To Live … Live To Learn for 67 years. The very same letters were saved and are proudly displayed today on the Governor Mifflin Middle School on the same site and nearly the same place. –Source
Shillington High School had many distinguished Alumni but one in particular that most think of is John Updike. John Updike is now regarded as one of the greatest American writers of his time. He was born on March 18th, 1932 in Reading and raised in Shillington. His father, Wesley Updike taught at Shillington High School from the 1930s through its jointure in 1954. He taught mathematics and coached the swimming team.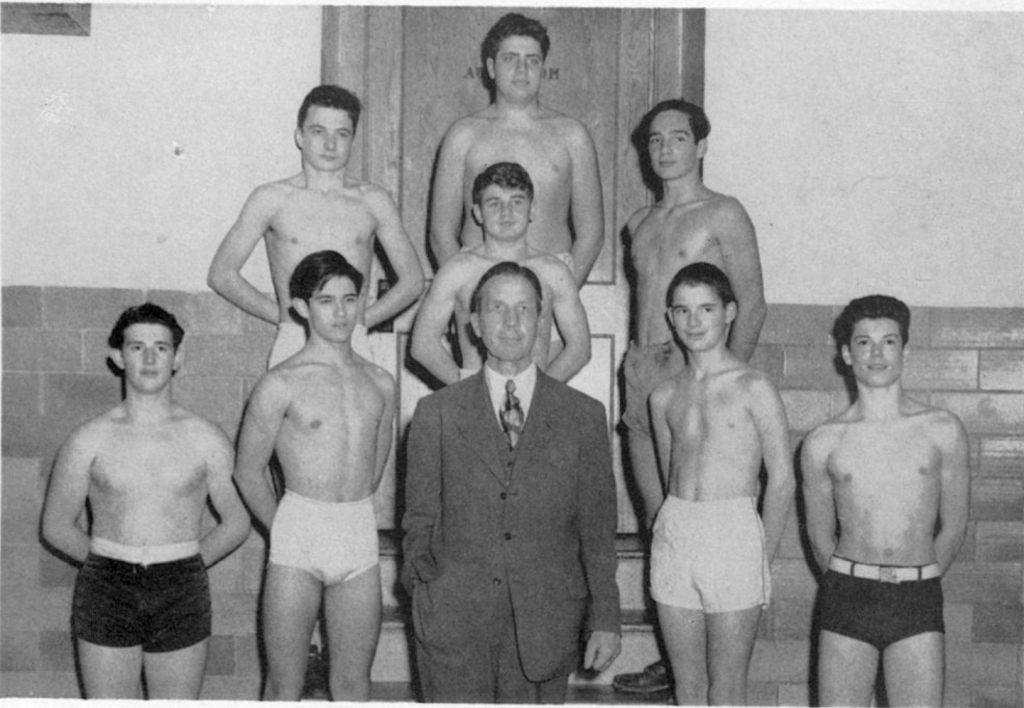 John graduated in 1950 from Shillington as co-valedictorian and class president. He received a full scholarship to Harvard. Much of his work during his career was influenced by his upbringing in Shillington. One of the most famous is called Rabbit, Run. It featured Harry "Rabbit" Angstrom, a former high school basketball star and middle-class paragon who would become Updike's most enduring and critically acclaimed character. Updike wrote three additional novels about him.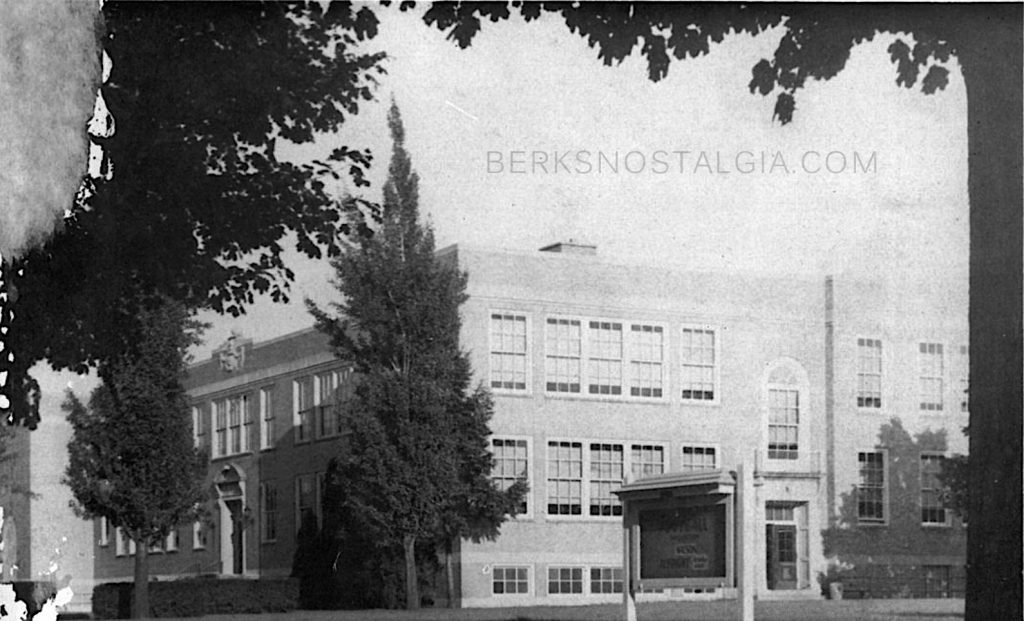 The original novel was turned into a movie, also called Rabbit, Run, that was actually filmed around Berks County and Reading in 1970 due to the ties with Updike and Berks County. John Updike passed away in 2009, but it wasn't odd to see him wandering around the streets of Shillington every few years in the years leading up to his death. He visited fairly frequently and always regarded it as his home and humble beginnings.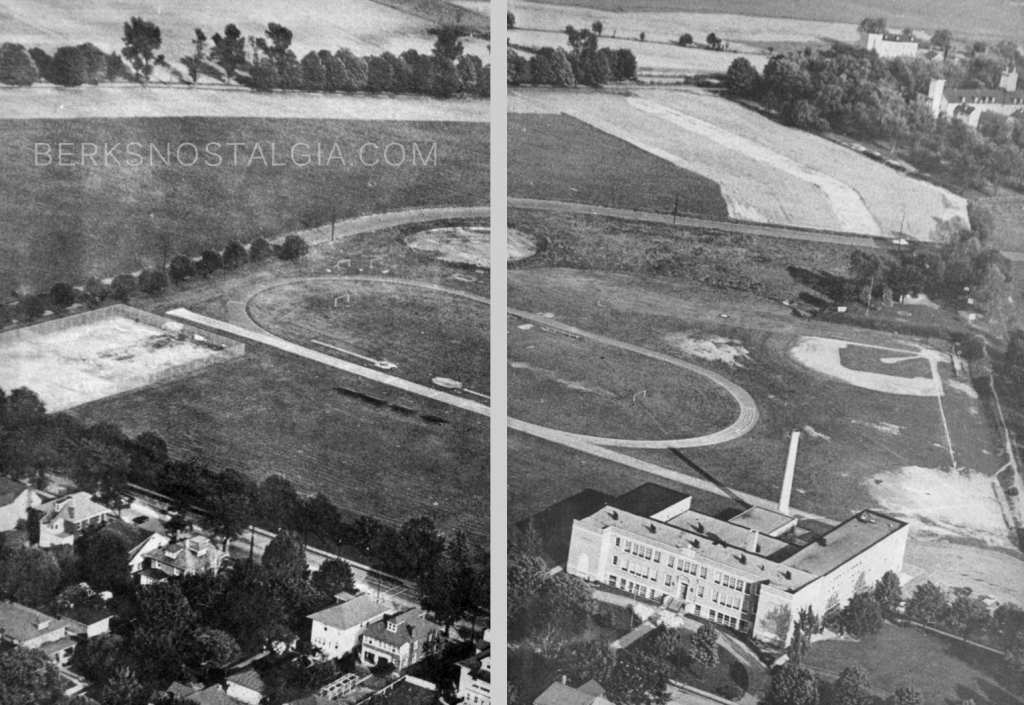 Below is a video of the demolition of the building from 1992:
If you have any memories or info to share from your time here, join the Shillington High School discussion on our forums: https://berksnostalgia.com/forums/topic/shillington-high-school/
Buy Shillington High School Vintage Apparel
SHOP BERKS NOSTALGIA'S ENTIRE VINTAGE SCHOOL COLLECTION