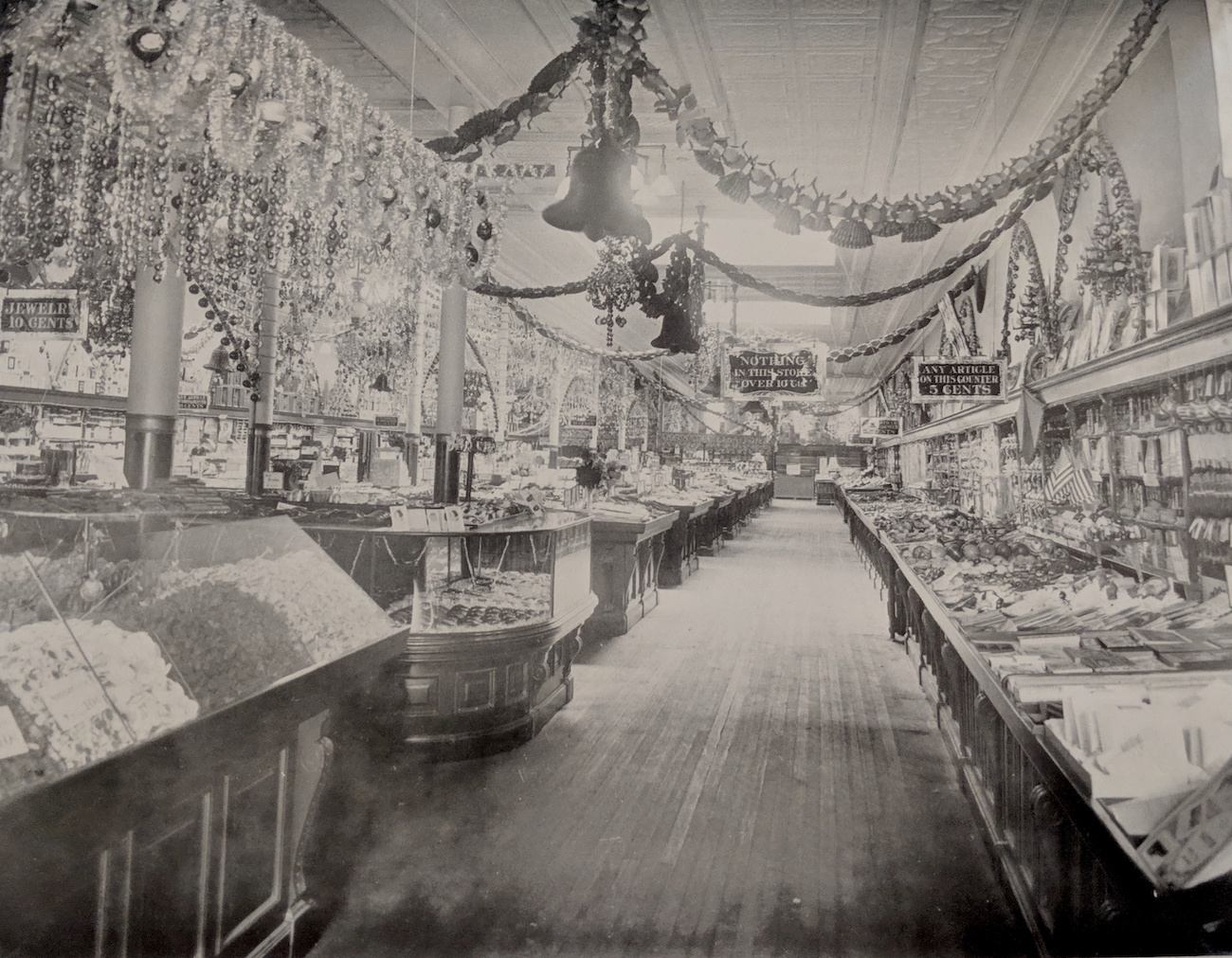 Woolworth's 6th and Penn Reading store was opened on September 20th, 1884, under the name, "Woolworth & Knox". It was just three doors down Penn Street across from 6th street from the successful Pomeroy's department store and later moved to the Berkshire Mall.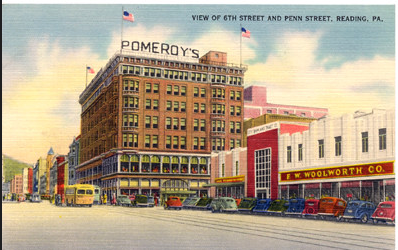 Woolworth's moved to the Berkshire Mall when it opened in 1970, as did many of the successful Penn Street department stores. Woolworth's was again next to Pomeroy's (first Lit Brothers, but only 1970-1975) near the center of the mall. It could be accessed from the outside of the mall, and was also a restaurant called "Harvest House".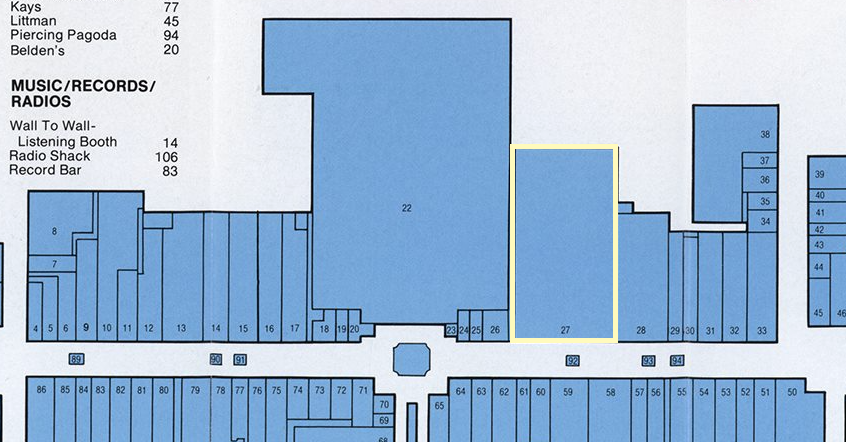 Woolworths chain started declining in the 80s due to over-expansion, and it is believed the Mall location closed for good in the mid-late 90s. The inner-mall part was subdivided into a few more store spaces. The back half that was accessible from the outside was divided off.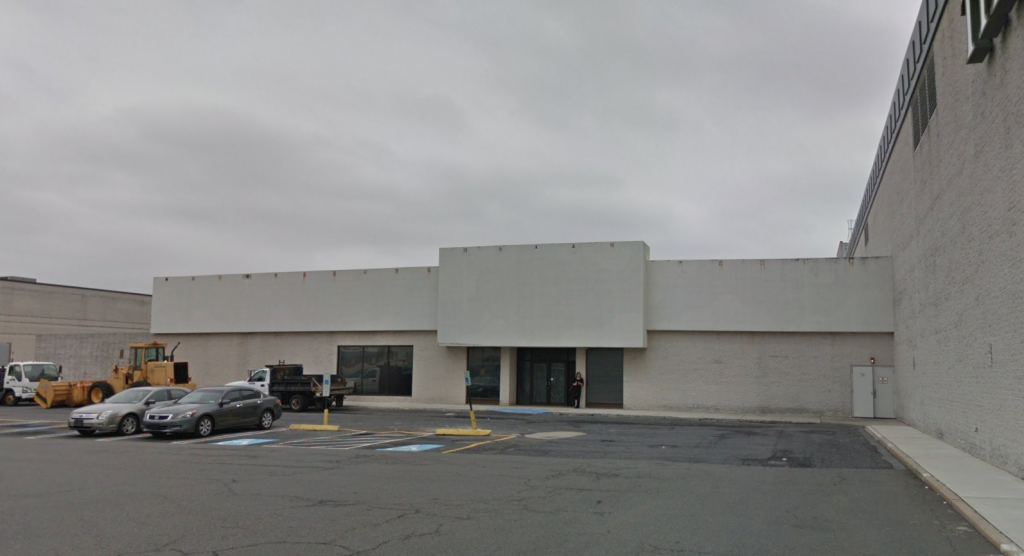 Above is the outside entrance to what was the Woolworth's at the Berkshire Mall as it is today, next to the defunct BonTon. As long as I can remember this space has been unoccupied. If you remember it being anything since Woolworth's closing, please post in the comments.