Photos Courtesy of Jere Stamm
On Sunday morning, December 4th, 1977, 26 cars of a Conrail freight train derailed right near the intersection of Clayton and Penn Avenue in Wyomissing. The train was bound for Bethlehem from Harrisburg, and was carrying coal.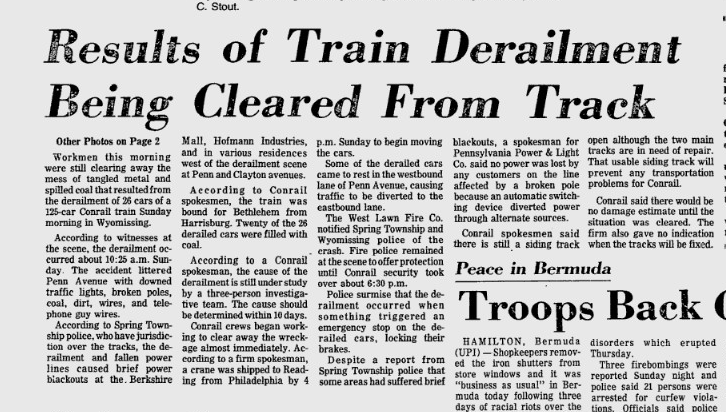 Ironically, another train derailment happened on the same stretch of track just two months ago in April of 2019. This one was carrying trash and took a few weeks to fully clean up.
Join the discussion on our forum about these derailments by clicking here