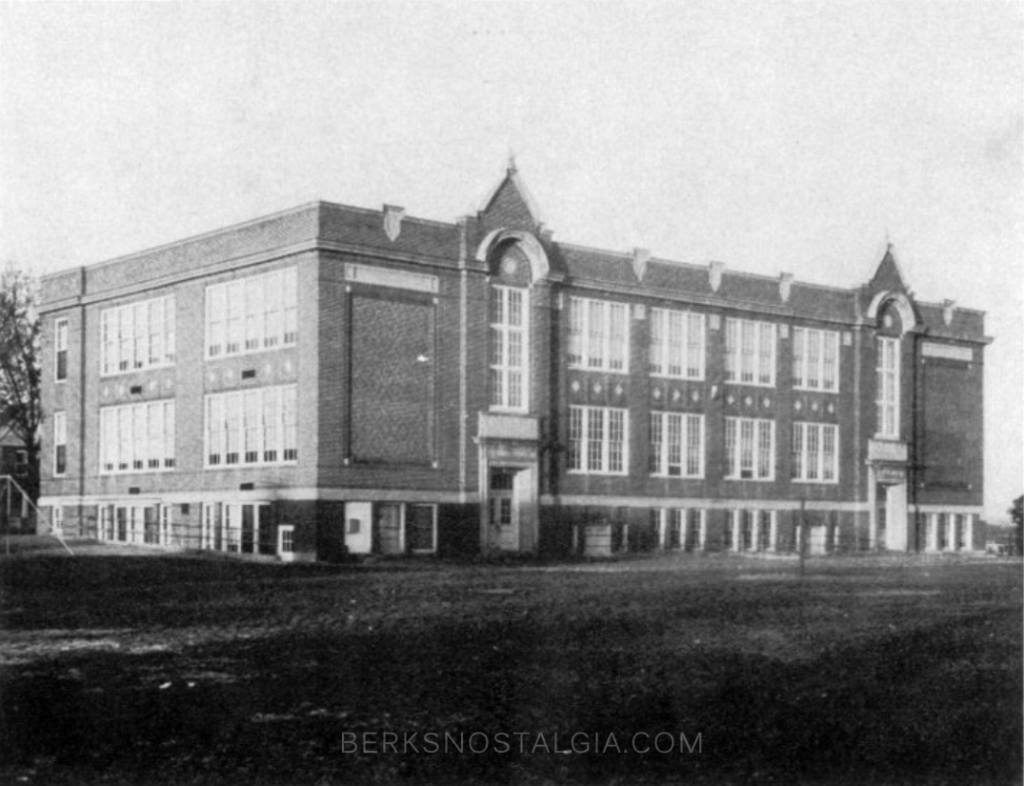 The Sinking Spring School was established on the plot of land next to the railroad tracks, between Vester Place, Columbia Avenue and Woodrow Avenue in 1894. Four additional rooms were added in 1902 and high school classes began being offered in 1904. Unfortunately, the original structure was gutted by a fire in the early Monday morning hours of December 26th, 1921. The blaze was discovered at 5:00 am. Fire companies from Reading, Wyomissing, Wernerville and Sinking Spring fought the blaze until late the same day. The estimated loss was at $50,000, which in 2020 would equate to $716k.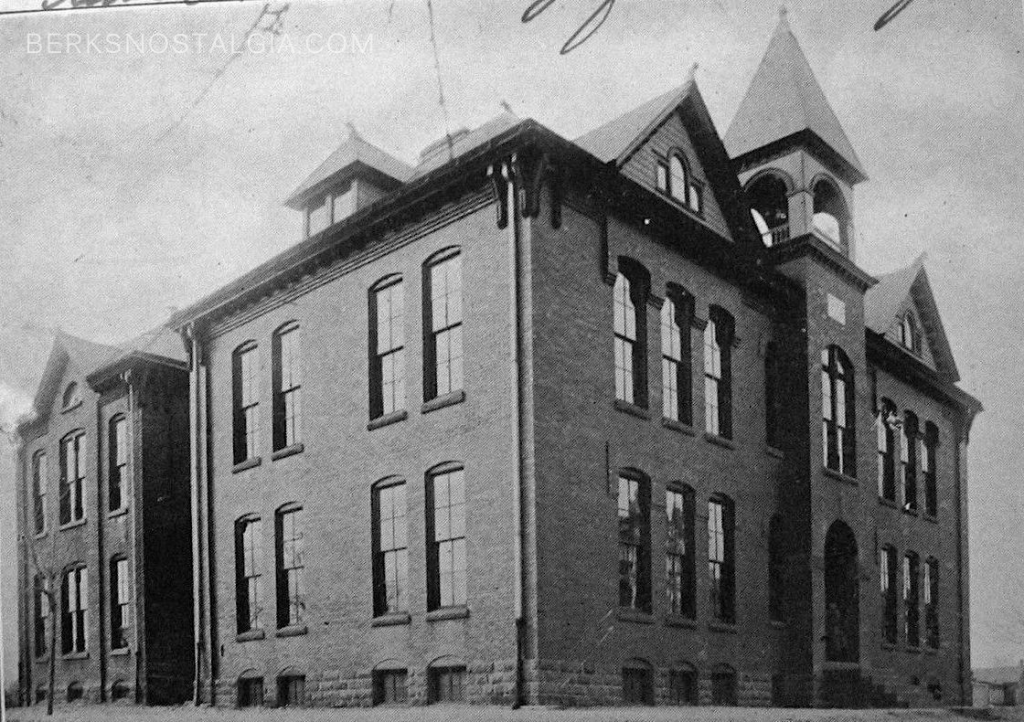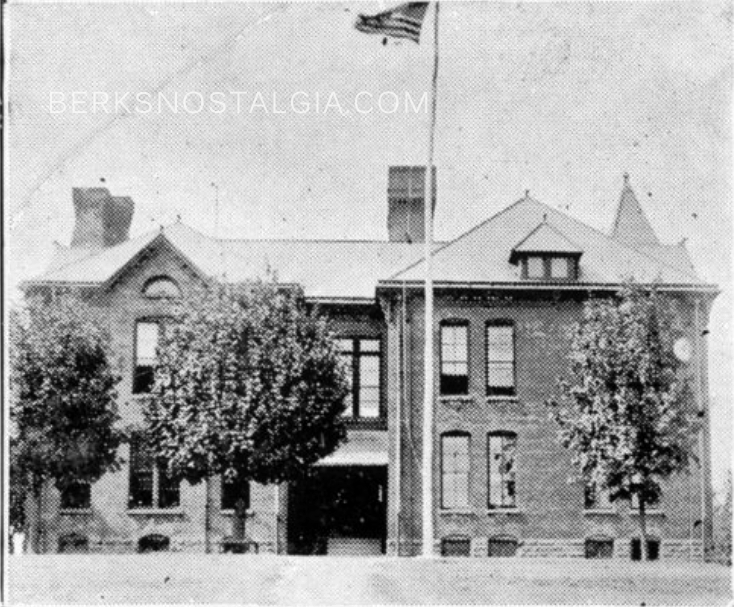 St. John's Lutheran and Reformed churches on Penn Ave, as well as the Orioles Lodge on Woodrow Ave immediately offered their space for the youth that attended Sinking Spring until a new building could be completed. Books were ordered by telegraph. The school term began after the holidays as usual, with an enrollment of 300 pupils between 1st and 12th grades.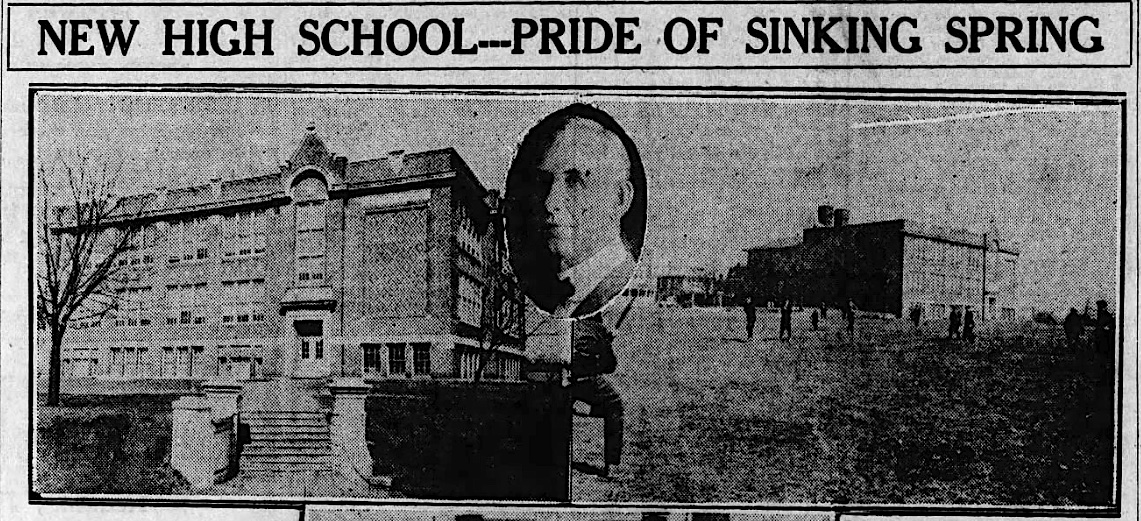 The cornerstone for the new building was laid in 1922, with the stone foundation of the original building being used as the footprint for the new one. It was completed in 1924 and dedicated in March. As visible in the Reading Times photo above, the left side of the building was not a part of the original structure and was added in 1931.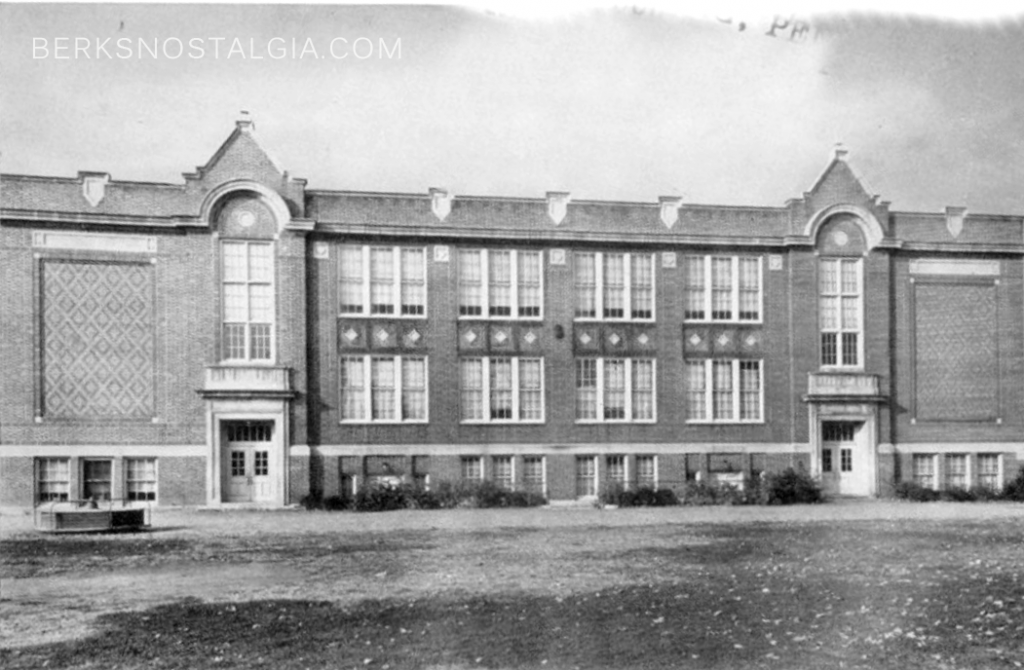 Along the top corner sections of the back of the school building was inscribed, "Get Wisdom, Get Understanding, Forget it not." on the left side and "Strive Here For Thy Wisdom That Ye May Better Serve." on the right. Trains would pass by over the course of the school day, in many cases rattling windows and disturbing lessons in the classrooms facing the tracks.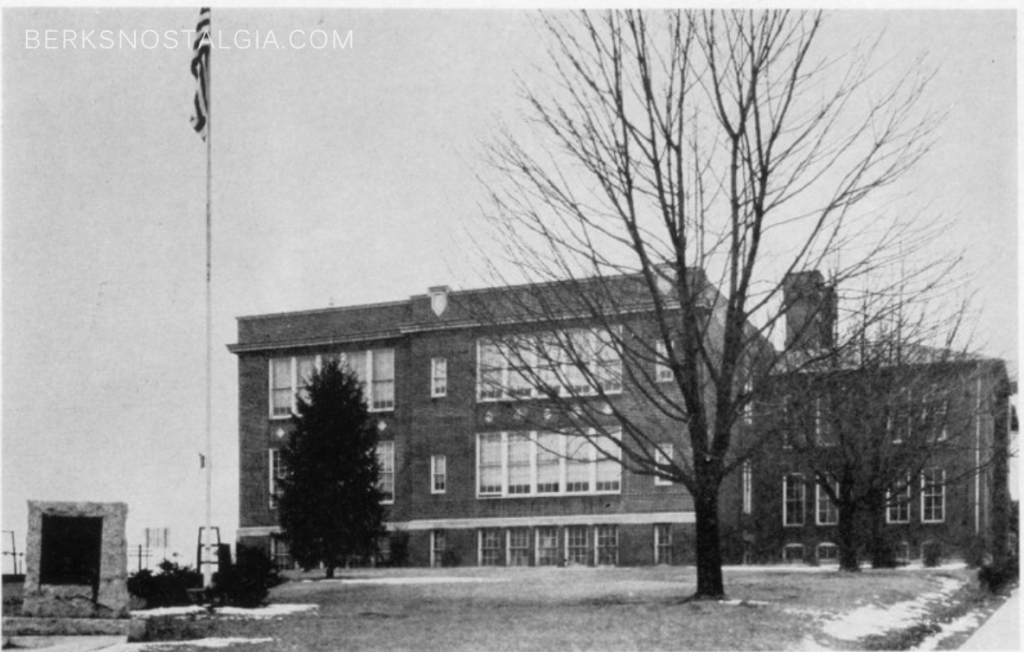 Sinking Spring's sports mascot was the Bear, and later referred to themselves as the "Bruins". Their colors were navy blue, white and gold. By the 1950s they had a boy's soccer team, boy's basketball team, boy's baseball team, and girl's cheerleading. Other activities included Student Council, National Honor Society, Dramatics Club, Press Club, Band, Chorus, and Debate Club.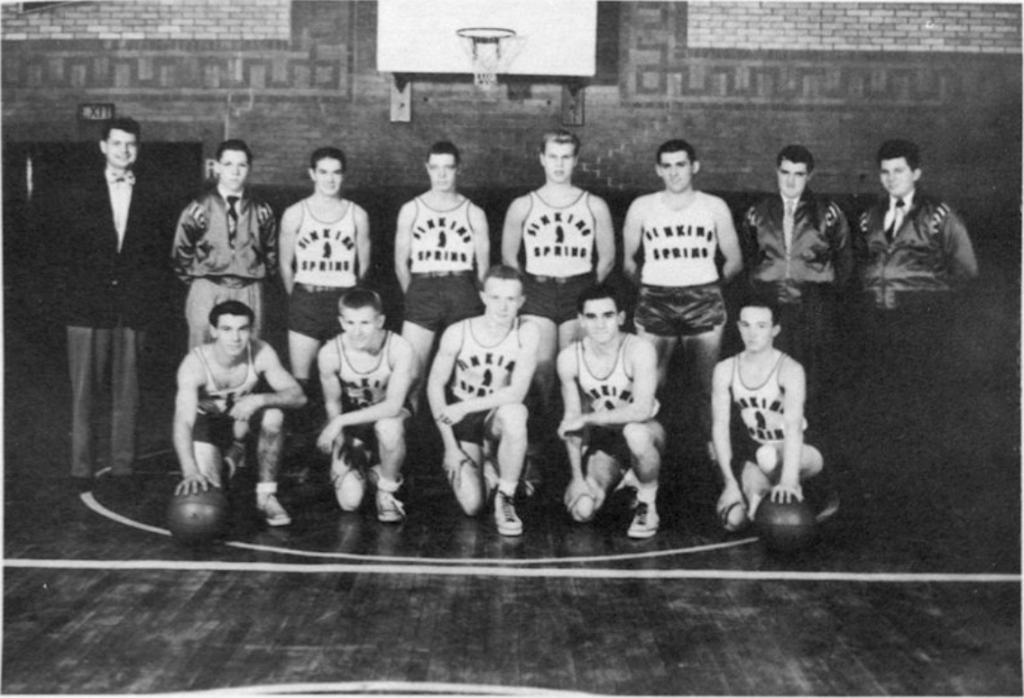 The School's alma mater was written by Paul F. Freed, who taught mathematics and physical education at Sinking Spring High School between 1930-1941. He then went on to teach at Shillington High School in 1942 until his death in 1951.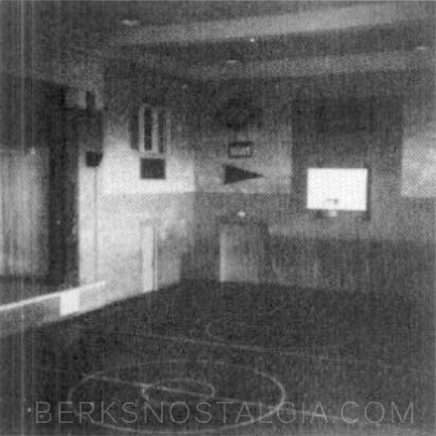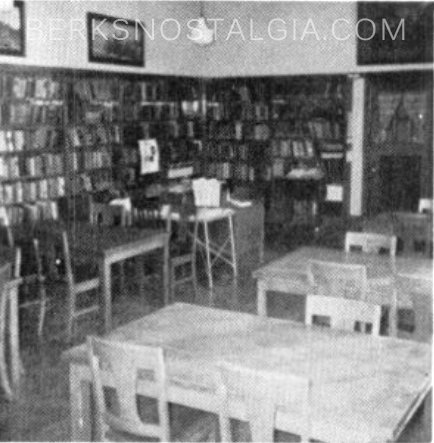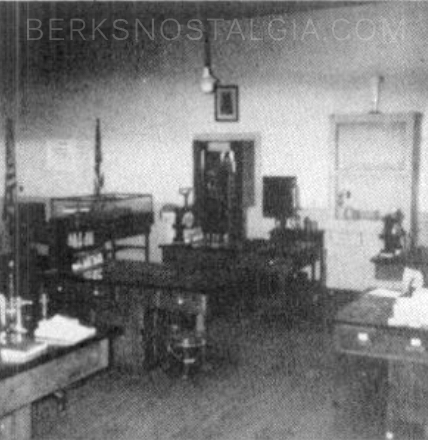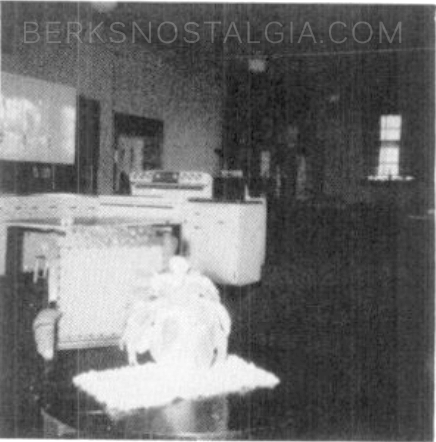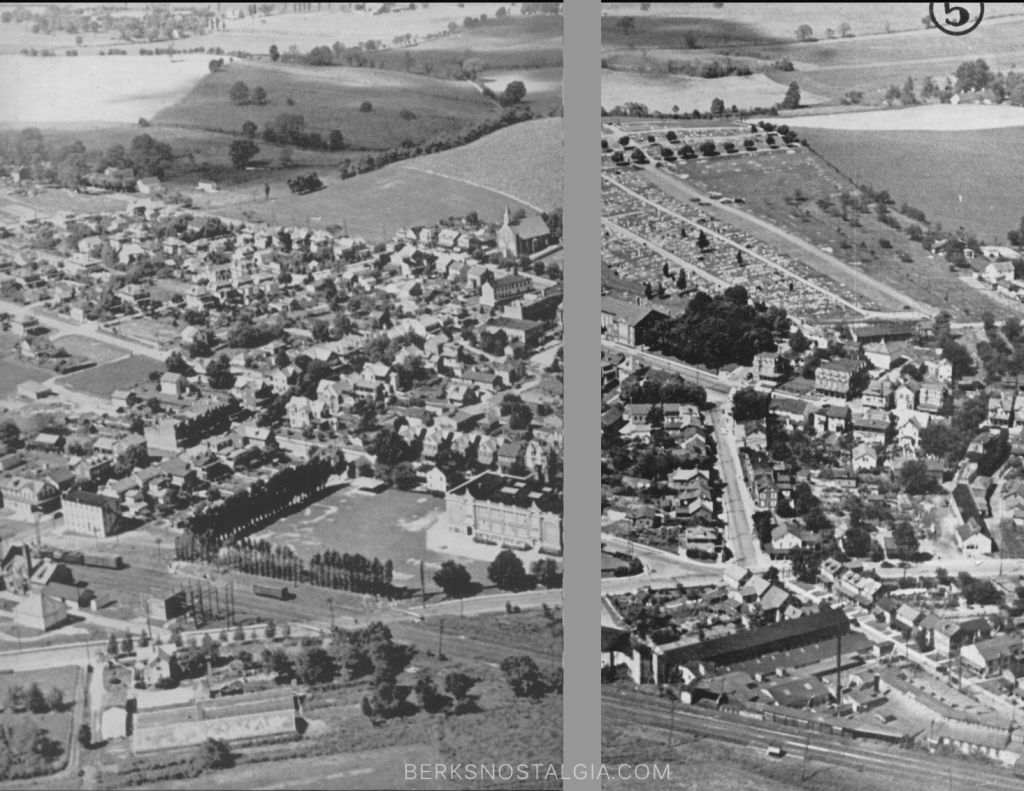 Wilson High School Merger
Sinking Spring continued to educate 1st-12th graders until 1954, when they merged with the larger but close Wilson High School, creating the Wilson Joint School District. The very last high school class to graduate from Sinking Spring High did so in June 1954, exactly 50 years after the high school program was established in Sinking Spring. The 1954 grads numbered 18. Sinky was a small school, and typical graduating classes were between 15-20 pupils. The largest class graduated in 1943 with 30 students.
Mergers were a very typical occurrence in schools in the mid-50s all over Pennsylvania. Smaller borough and township schools realized there were financial benefits and increased opportunities for students with merging districts. Senior High schoolers from then on would be bussed up to Wilson High School. The Sinking Spring building remained in use for the Wilson School District as an elementary school until 2000, when it closed its doors for good. Yours truly attended Sinking Spring Elementary School for Kindergarten and First grade in the late-90s. Join the conversation on our forums regarding your time at Sinky. After it shut its doors it was renovated into an apartment building in 2004 but still stands. If you or anyone you know lives in the old Sinky school building I would love to get in touch: [email protected]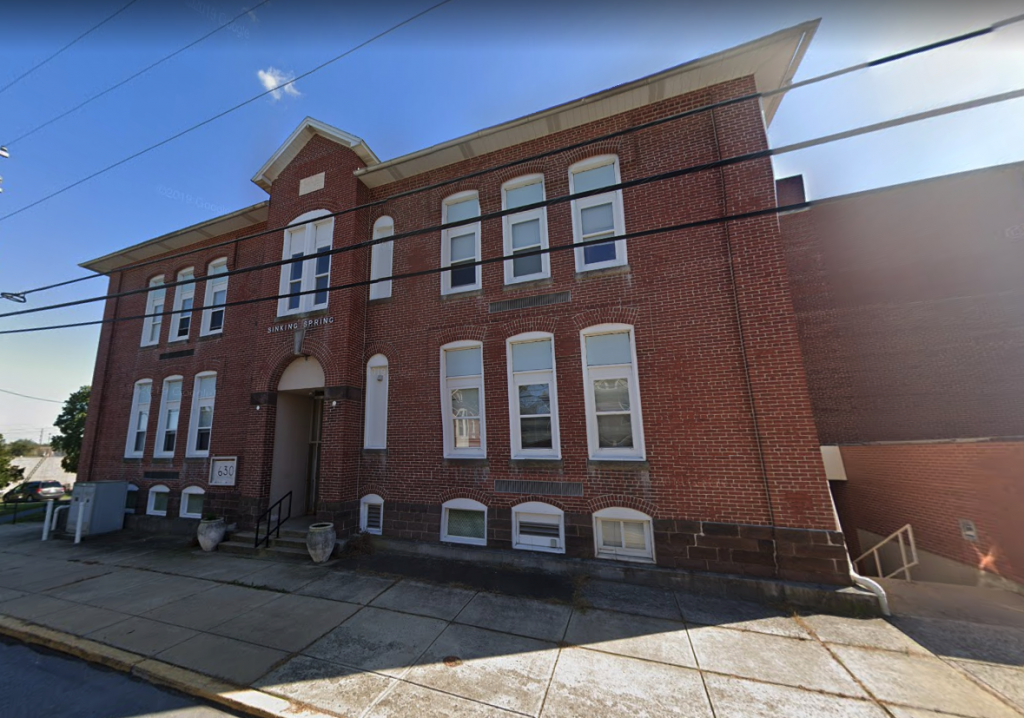 Shop Sinky High Vintage Apparel
SHOP BERKS NOSTALGIA'S DEFUNCT SCHOOL COLLECTION