A staple on Penn Avenue in West Lawn for nearly a half century, the owners of the Circle S Ranch House announced on March 30th that they would be closing permanently on April 8th, 2022.
The building was built in 1969 as a Schell's. It replaced the location that was further east down Penn Avenue which was a casualty of the bypass construction of the early 1970's. It served fast food and ice cream, similar to its sister location on Fifth Street in Muhlenberg. Renovations were completed in 1973 when it officially became the sit-down western themed establishment.
Ranch House offered a variety of options in soups, salads, sandwiches, but also steaks, seafood and a long list of entrees. Specials rotated and were always viewable on the dry-erase board on the front wall of the restaurant. Their ice cream creations were iconic, particularly the Bull Dog. Their breakfast menu was also vast and beloved by the community.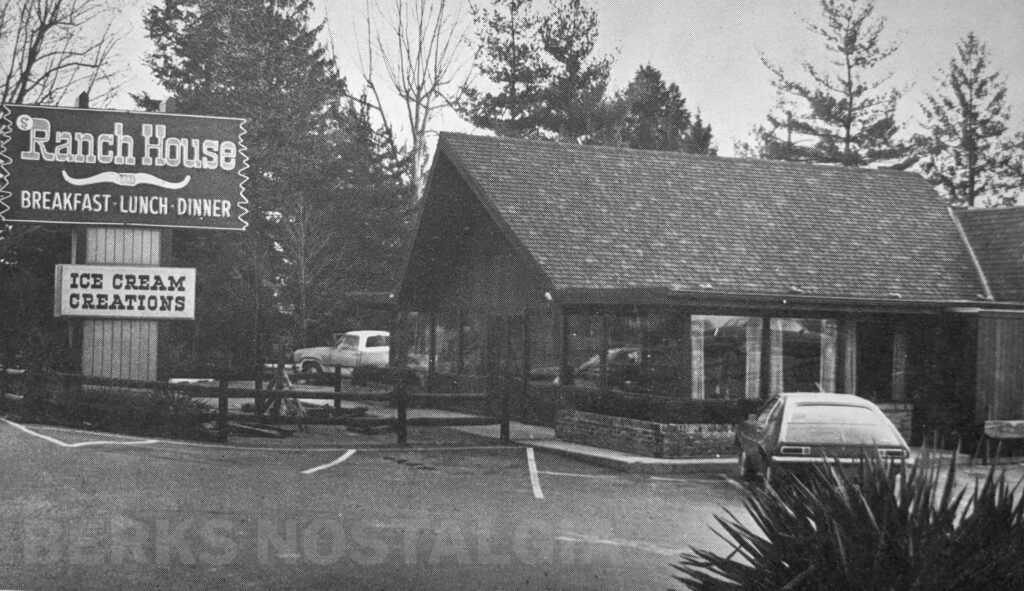 The Ranch House has been hit by a few vehicles over the years, one making its way partially into the dining room. In November of 1996, it suffered a fire in the kitchen that resulted in it being closed for quite a few months. At one point, owners weren't sure if it would come back from the fire, but the community rallied and the establishment once again resumed business.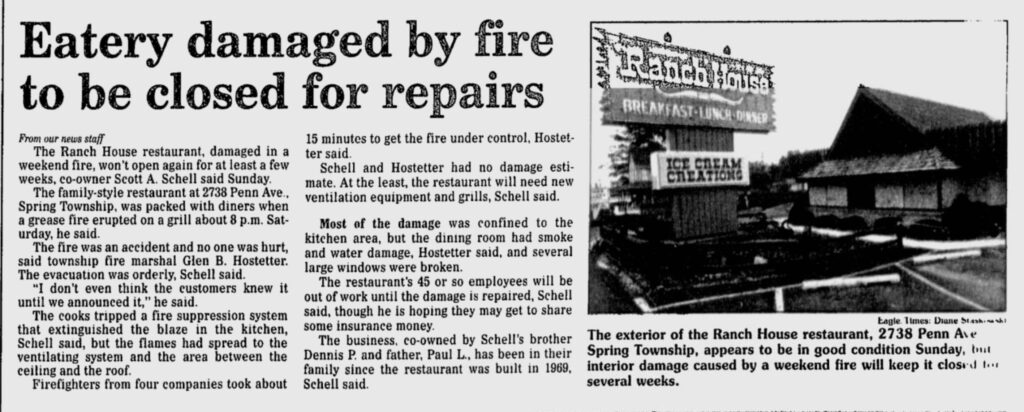 Nearly five decades after opening the interior is largely unchanged. Besides bathroom and kitchen upgrades, all dining room decor has remained consistent since 1973. Even the menu hasn't changed much. Co-owner Scott Schell credits his staff and customers for the Ranch House's longevity and success.
Ranch House has typically been known to be patronized by senior citizens, but really, nearly everyone from the south-western side of Berks has some distinct memory of the Ranch House. The constant line out the door of those waiting for a seat the entire week leading up to closing day was a testament to that.
So much changed in a half century, but the Ranch House didn't. The experiences we had beneath its hokey wagon wheel lights connected us to our friends, children, parents, and grandparents. For that we love it. For that we will most certainly miss it.