On Saturday May 21st, 2022, a plaque commemorating the Reading Fairgrounds & Speedway was ceremonially dedicated to the drivers who lost their lives there.
The brainchild of Jeff Hartman, Saturday's event has been over a decade in the making, with a few bumps along the way. He originally pursued the idea back in 2010, when he approached the PA Historical Marker Commission about placing a marker somewhere on the grounds of the Fairgrounds Square Mall. They denied the Fairgrounds location as a place deserving of a state marker, but when the Fairgrounds Square Mall was demolished in the summer of 2020 his interest was renewed in erecting something dedicated to the Fairgrounds and Speedway.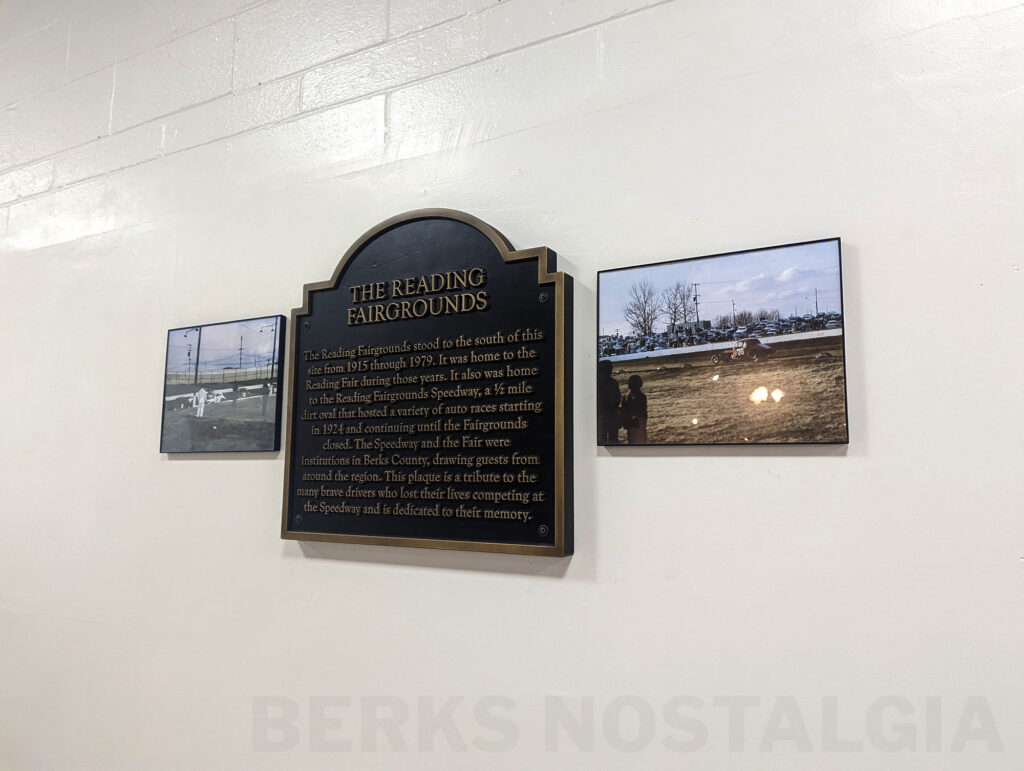 After reaching out and partnering with Reading Fairgrounds Racing Historical Society, who shared interest in creating a memorial, the green flag signaled on the project. In March of this year, Jeff reached out to the management of the Fairgrounds Farmer's Market to solidify placement. Putting the marker indoors bypassed the need to jump through the zoning and permit hoops required by Muhlenberg Township, as well as allows visitors of the market to view the historic marker all year long, rain or shine.
The ceremonial dedication was a recollection of memories – many of which came from Joe Flemming, who once worked as Lindy Vicari's right hand to help ensure the races were successful. Twenty-five cent hotdogs, the fan clubs decked out for each driver, even down to the conscientiousness of the staff of the speedway who made sure every patron safely got a ride home after races. These were just a few of the things that made the Fairgrounds Speedway special.
Reading has been associated with racing as long as any fans alive today can remember. For those that regularly patronized the Reading Fairgrounds Speedway and other tracks like it, it is a way of life. The culture of the track consumes them, and the way of life is often passed down generationally. This place will hold a fondness in the hearts of all fans who had the opportunity to witness races there before it closed in 1979.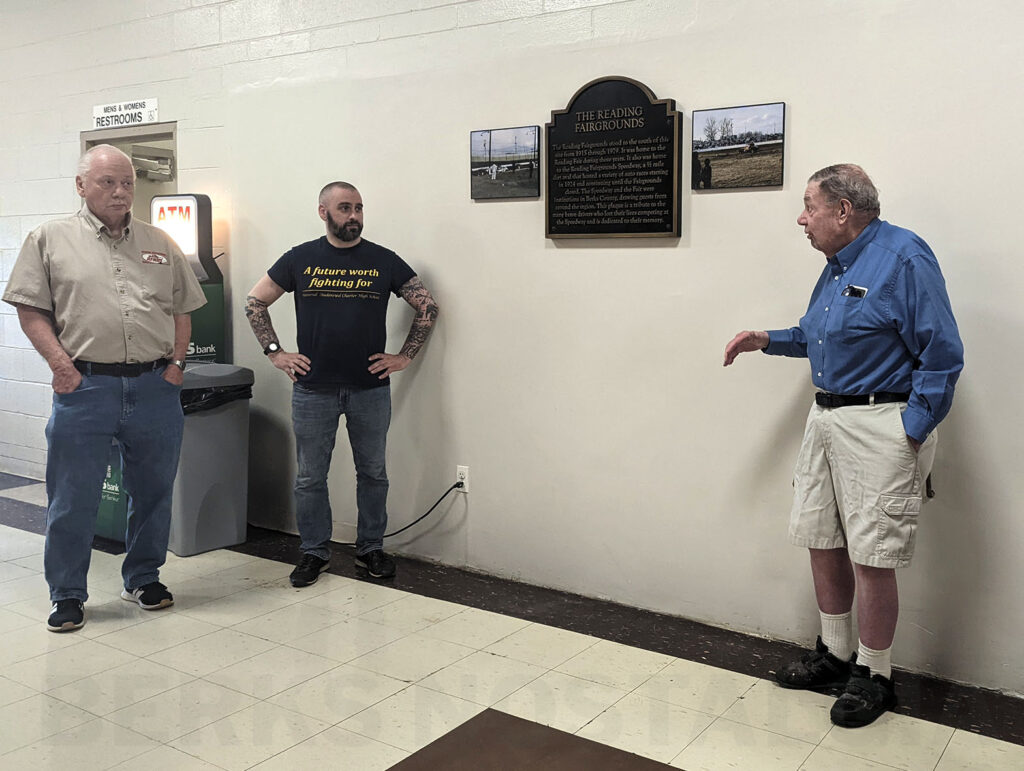 Jeff views the wall on which the plaque now sits as a collaborative effort. The blank wall surrounding the marker can be used to hang more pictures or memorabilia. If you have a piece of speedway history you would like to contribute to the wall, contact Fairgrounds Market management for their approval and instructions on doing so. Otherwise, stop by and visit it next time you go to market.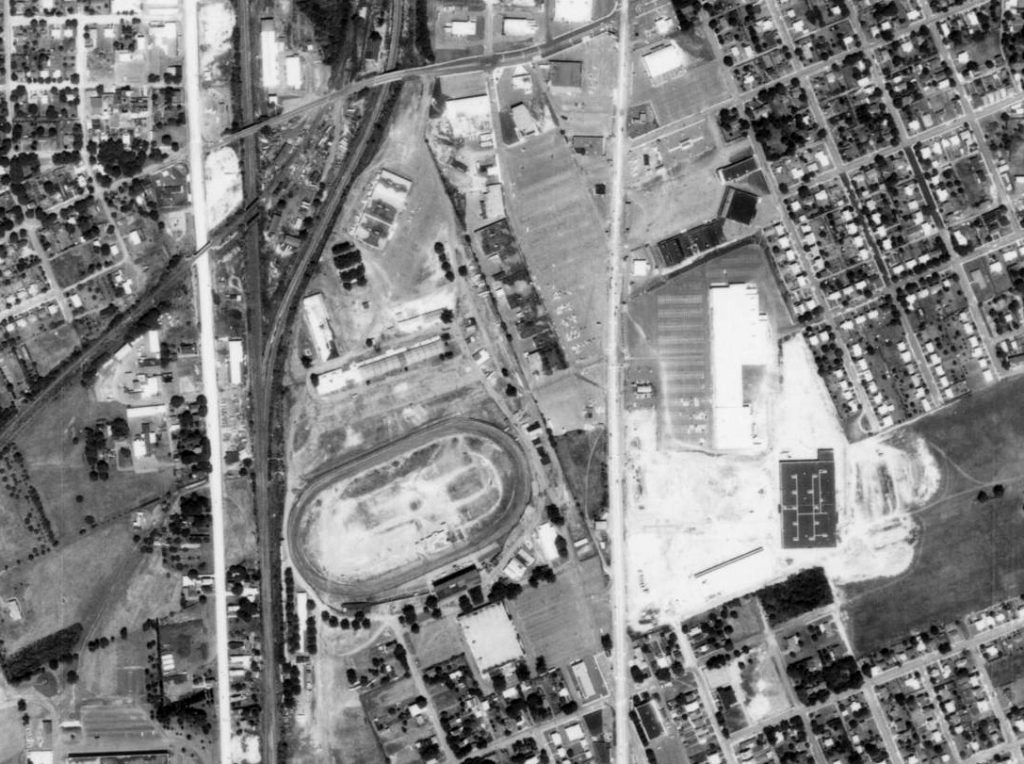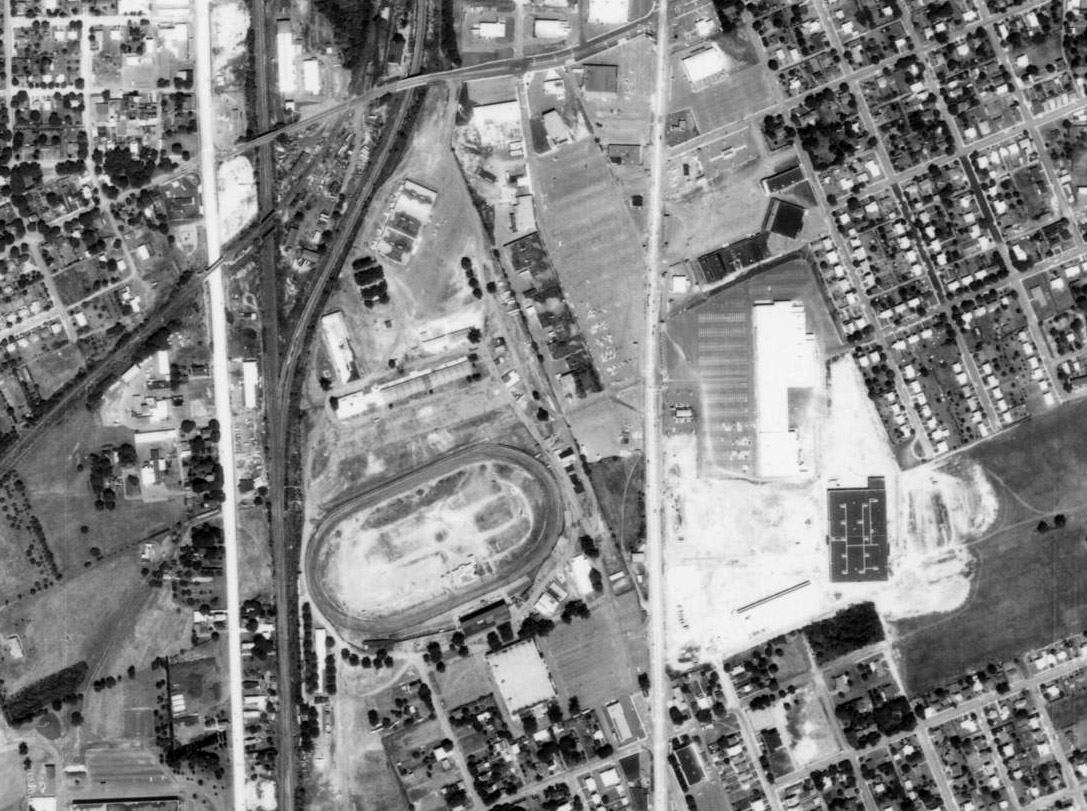 A Complete list of Deaths that occurred At Reading Fairgrounds Speedway
Race Horse – SOL – September 14th, 1929
Francis Timm – AAA Sprints – May 13th, 1932
Leroy McCrann – Jockey – Sept 15th, 1932
J.K. Purcell – AMA Motorcycles – May 26th 1935
Russell Billman – AMA Motorcycles – April 27, 1949
Walt Troxel – AMA Motorcycles Oct 15th 1950
Bobby Rowland – Stock Cars – June 14th, 1953
George "Ringy" Lloyd – Stock Cars – June 14th 1953
Leon McMinn – RSCA Flathead Stock Car – June 8th 1962
Charley Bubeck – RSCA Flathead Stock Car – August 17th, 1962
William "Red" Reigel – USAC Sprint Car – June 11th, 1966
Jud Larson – USAC Sprint Car – June 11th, 1966
Bob Wilkey – ARDC Midget – May 29th, 1969
Jackie Evans – RSCA Modified – August 28th, 1970
Johnny Hubbard – RSCA Modified – September 19th, 1976
Mike Grbac – RSCA Modified – November 29th 1978