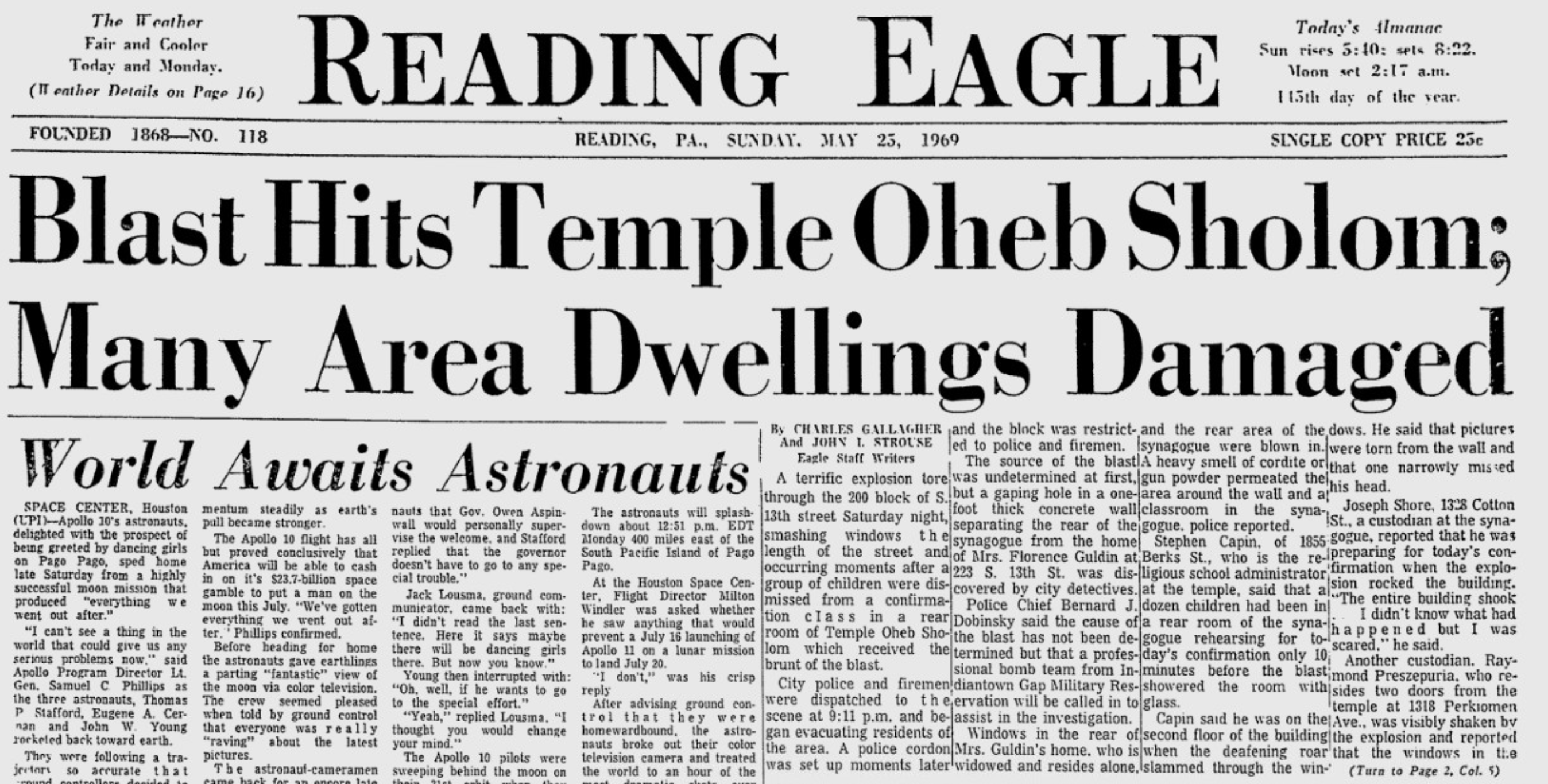 On Saturday night, May 24th 1969 someone detonated a small bomb behind the Temple Oheb Sholom on Perkiomen avenue in Reading. Windows were shattered all along the 200 block of South 13th Street, and the exact spot of detonation was quickly determined to be right behind the synagogue.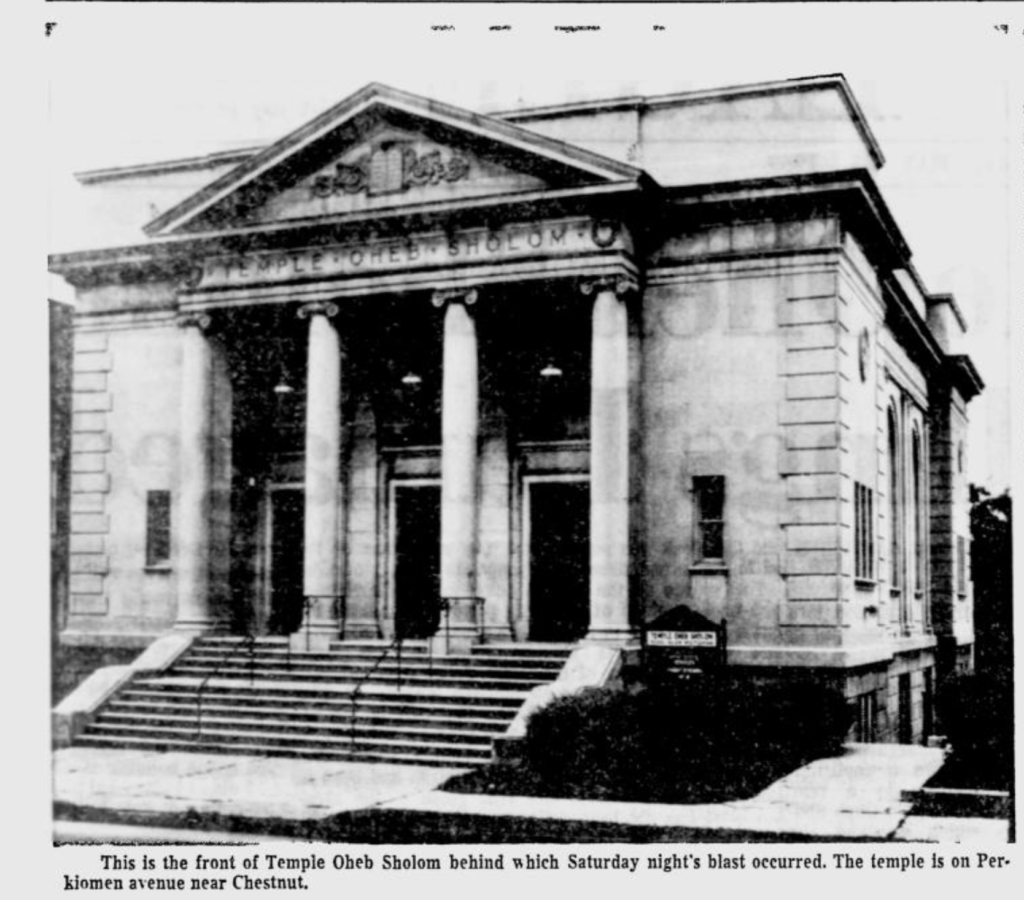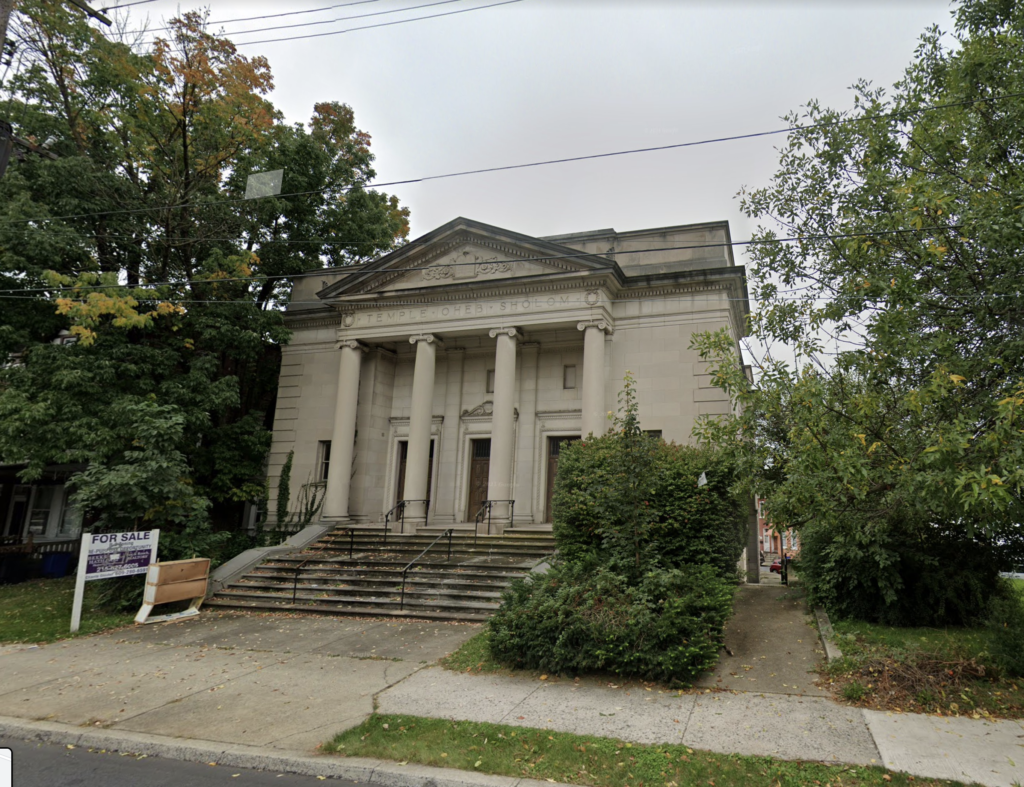 The bomb went off at the very back of the premises, right next to a classroom where children had just vacated 10 minutes prior. Luckily, no one was injured. Clearly a hate crime intended to cause a physical and emotional disturbance, it is unclear whether the perpetrator was ever caught.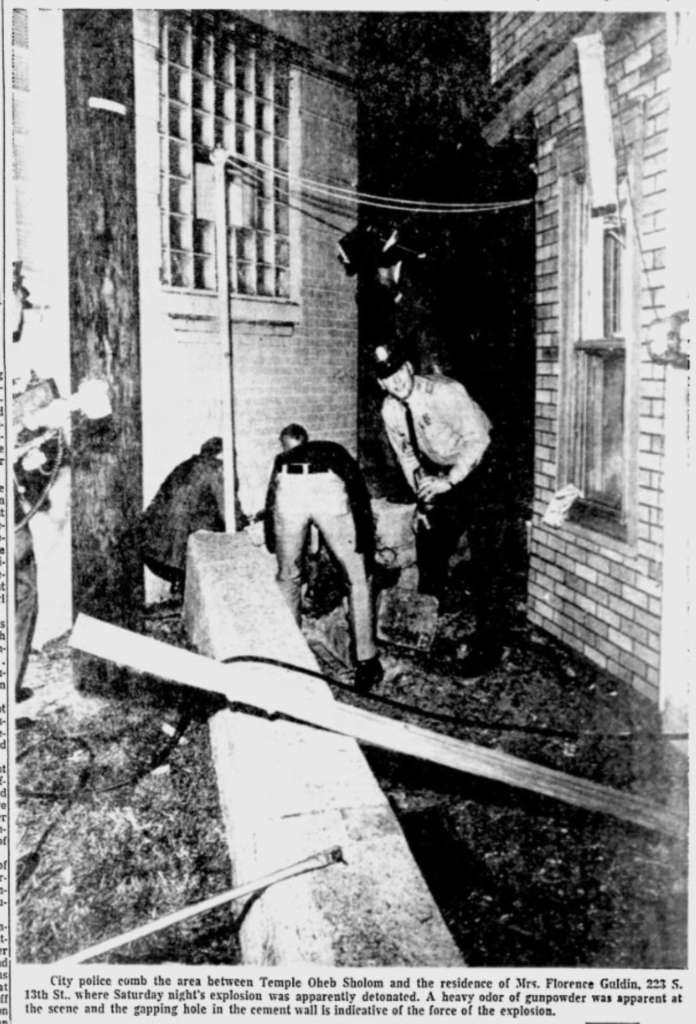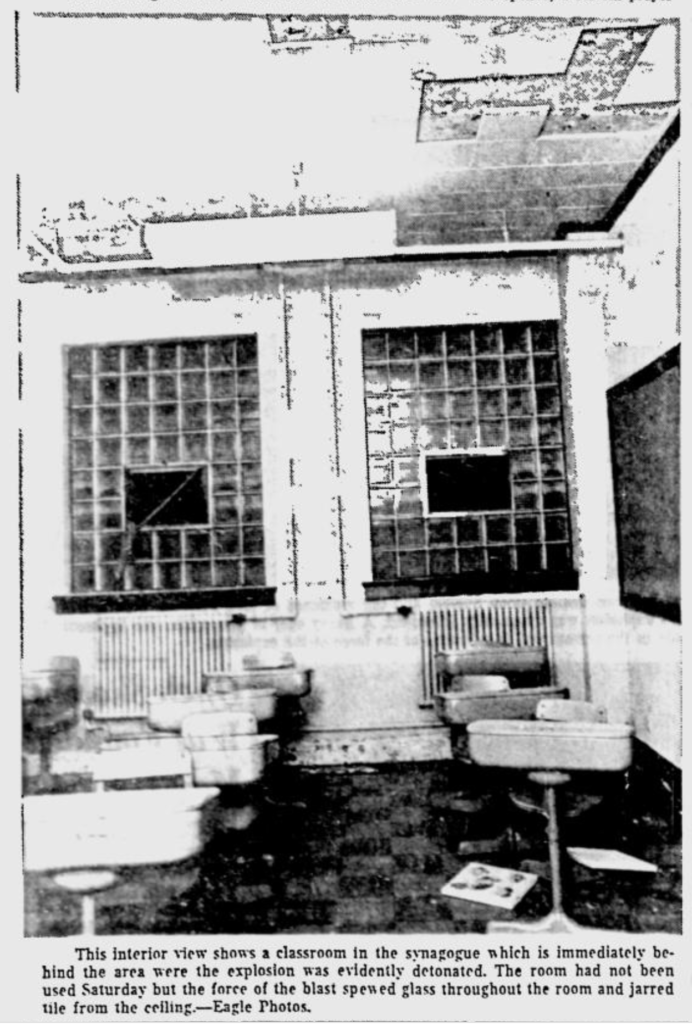 Temple Oheb Sholom History
Oheb Sholom was founded on May 1st, 1864 when some Berks County's most prominent Jewish citizens, some from families dating back to colonization, made financial pledges to unite together and live according to the Holy principles of their religion. The name Oheb Sholom, meaning "he who loves peace", was chosen a week later. For the first 20 years they did not have a permanent meeting place. Rooms and buildings were rented according to the amount space needed to fit their congregation.
In 1884, Immanuel Evangelical Church on the south side of Chestnut Street, between 6th and Pearl street vacated their church building. Oheb Sholom purchased the building and used it as their first permanent location until 1921, when they built the temple pictured above. Oheb Sholom relocated to Wyomissing on Warwick Dr. in 1998, where they have been located since.