The Reading Fair had it's first fair in 1854 at Penn's Commons, in what is now City Park. It wasn't until 1915 that the Fair was held at it's most remembered location in Muhlenberg Township. They built a Horse Race Track and grandstands which were opened to the public in 1916.
The fair was hugely successful, and remained successful due to its availability of transportation being near both Reading and the Pennsylvania Railroad lines. People came in from all corners of the state to watch races and a variety of other amusements.
Eventually with the changing times, the racing transitioned from horse into motor vehicle racing. It became so popular that the Fairgrounds eventually held an entire season of racing, starting in March and only closing in late fall.
In 1978, the last fair was held on the Muhlenberg site. The grounds were sold to developers that ended up constructing the Fairgrounds Square Mall. The last full season of racing was also held at the fairgrounds in 1978, though 1979 held a few racing events due to delay in the construction of the mall.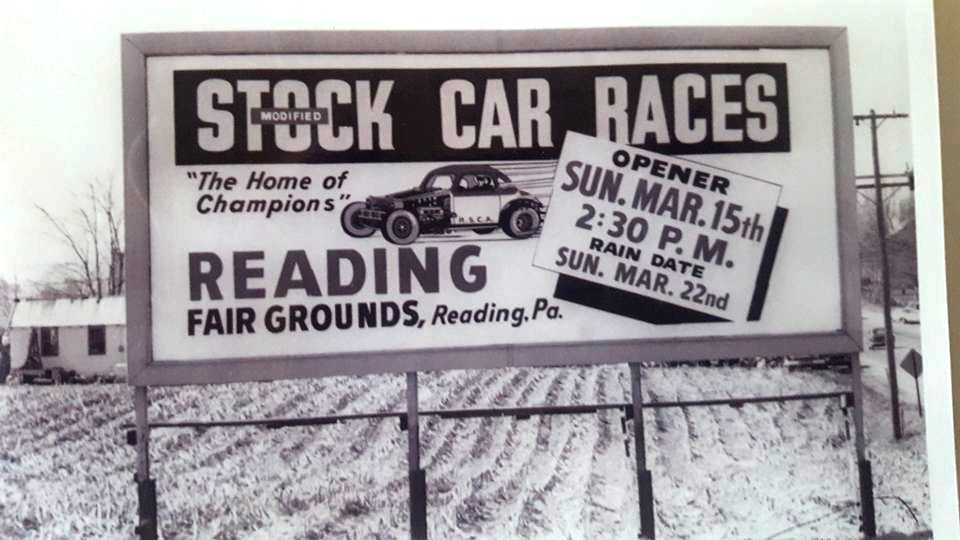 The Fairgrounds Square Mall was completed in 1980, and still held a smaller version of the fair on it's grounds until 1994. Since 1999, the Fair has been moved to Bern Township, on Hilltop Road. This year's fair takes place August 6th through 12th.