The Fairgrounds Square Mall was built on the site of the old Reading Fairgrounds.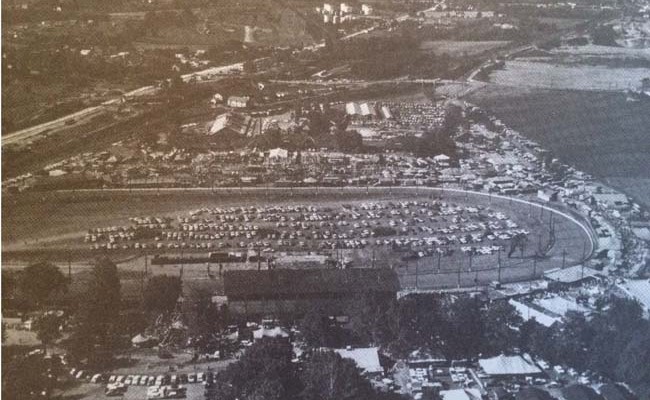 The Mall opened in October 1980
The Mall's opening ribbon-cutting ceremony happening on October 20th 1980, on the first day of the 125th Reading Fair which was held on its premises.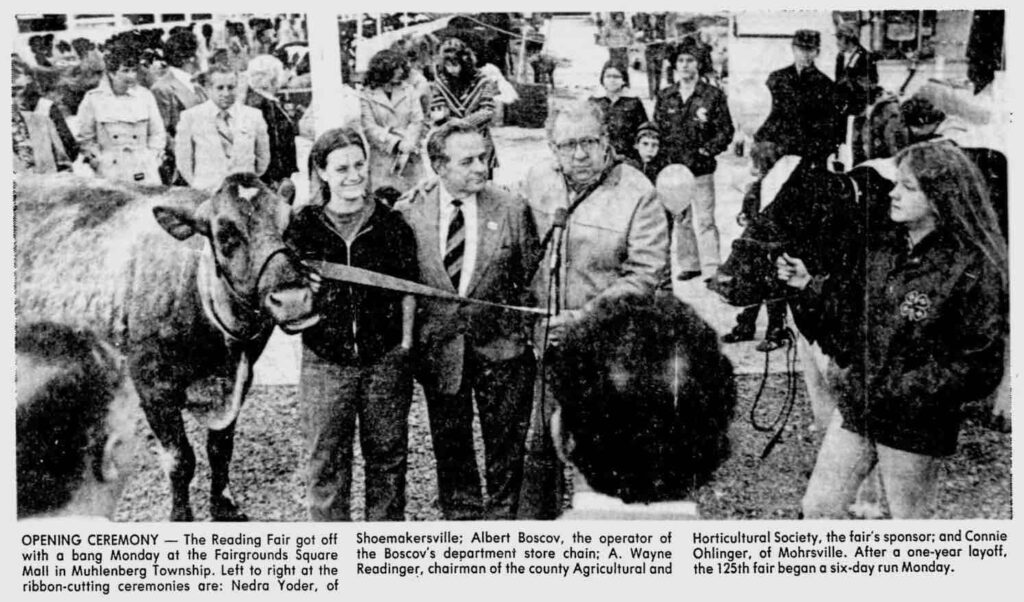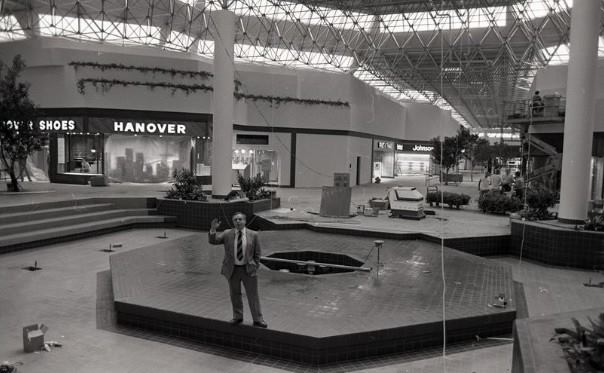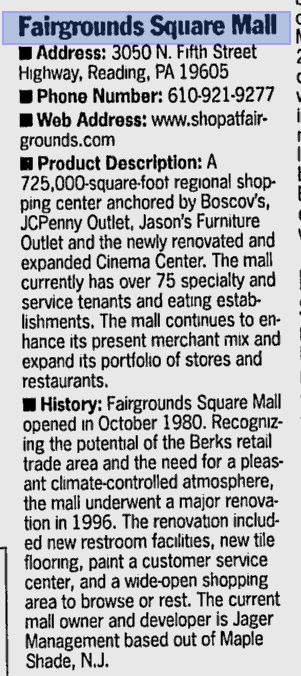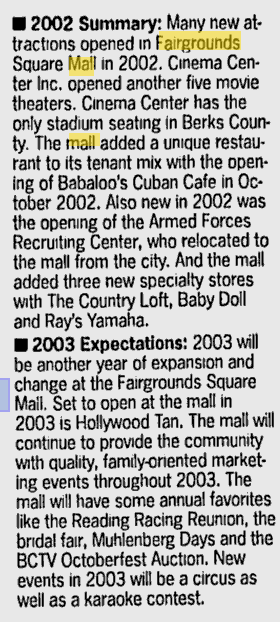 The mall underwent a complete renovation in 1996. This included new tile flooring, new restroom facilities, the removal of the center fountain, and the adaption of a wide-open shopping area with seating to rest.
The Cinema Center in Fairgrounds was renovated in 2002. At the time it boasted the only stadium seating in Berks County.
The Mall changes hands again in 2013.
A troubled shopping mall in Berks County now has a new owner.

The Bank of New York Mellon Trust Company bought the Fairgrounds Square Mall in Muhlenberg Township for $13.6 million during a U.S. Marshal auction in Philadelphia on Thursday March 6th, 2013.

The bank, which was the mortgage holder for the mall's former owner, was the lone bidder at the auction.

WFMZ
and again in 2016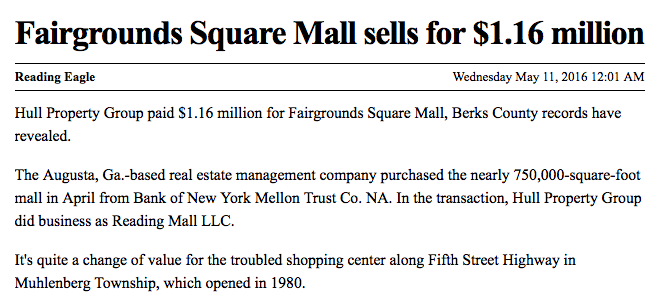 Almost a year later and still just as uncertain.
UPDATE APRIL 2018: The inside of the mall is closed, only the stores with access from outside remain.
UPDATE JUNE 2020: Most of the mall is in the process of being demolished – with the exception of anchors; Boscov's North, Burlington Coat Factory, Planet Fitness, the AMC Movie Theatre and the Super Shoe's store.
Shop Fairgrounds Square Vintage Apparel