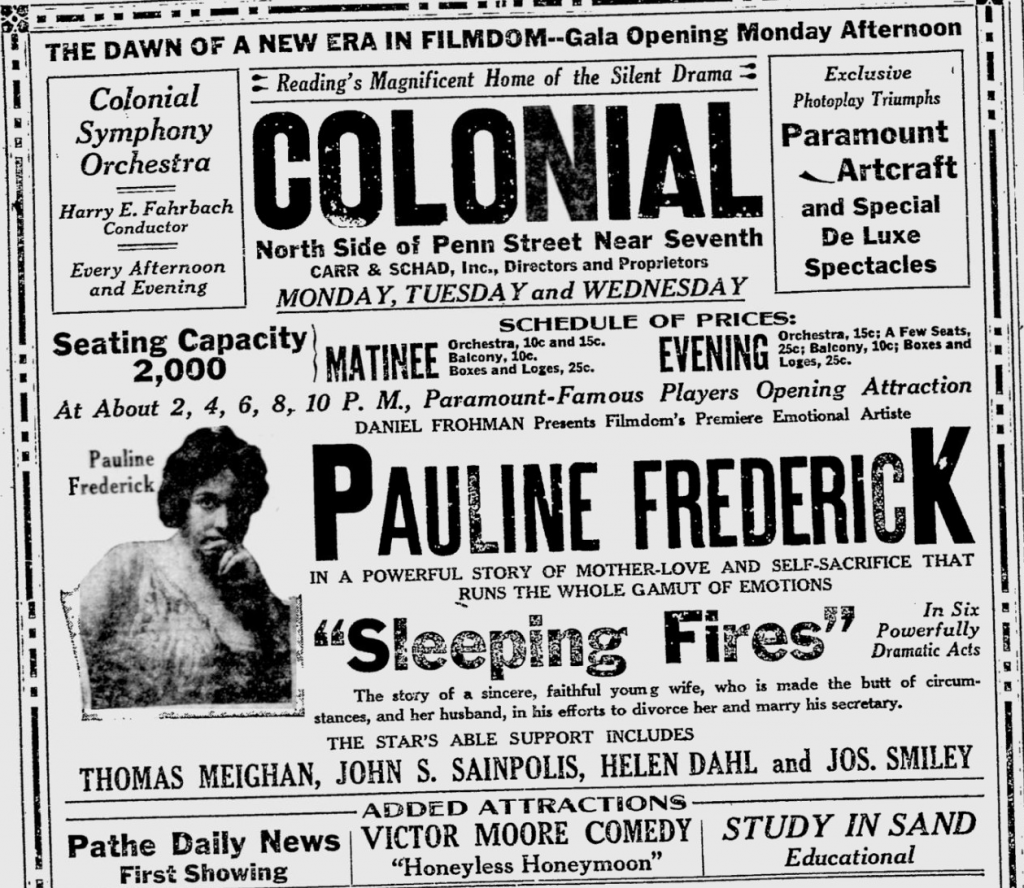 The Colonial Theatre was one of Reading's first large theatres built specifically for movies, and opened on April 16, 1917, screening the movie "Sleeping Fires". It was operated by Carr & Schad, which had the local franchise for Paramount-Artcraft releases. In September, 1925, the Loew's Inc. circuit took over and ran the Colonial Theatre through its peak years as home for all the major MGM releases, including "Gone With the Wind".
The Colonial, Reading's magnificent new home of the silent drama, will open on Monday afternoon, when this beautiful building, erected at a cost of $250,000, will open its doors to the public, presenting a brilliant combined program of classic photoplays, and a symphony concert program which will serve dedicate one of the finest theaters in the country and introduce the Reading public to their future film home.
In 1963, Loew's declined to renew its lease when it expired, and Stanley Warner took over for five years. In 1968, some "indies" took over but lasted only one year.
The Colonial Theatre closed in 1969 and was demolished in 1970 to make way for a shopping mall that was never built. A similar fate awaited its rival and near neighbor, the Embassy Theatre.
Source: cinematreasures.org