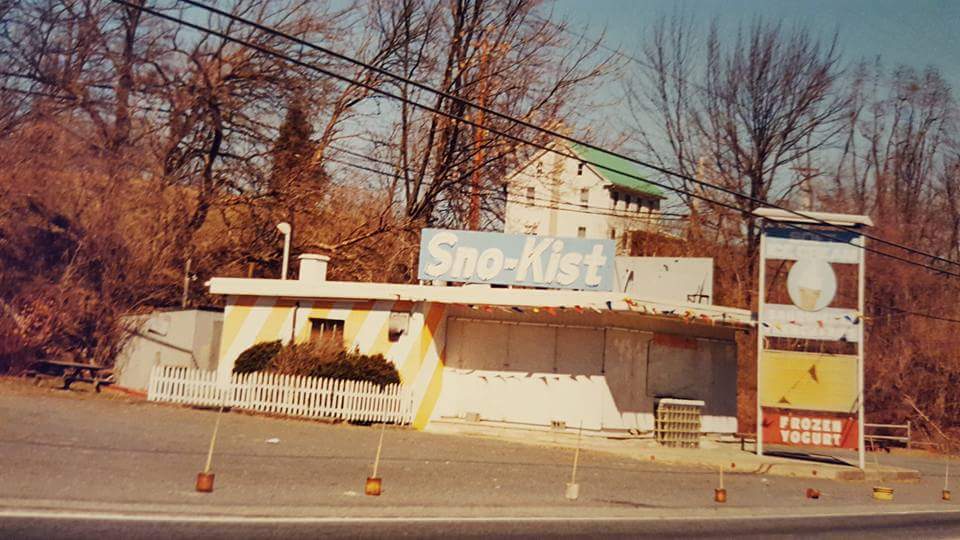 Sno-Kist was a beloved summer ice-cream place that was located along route 222, just south of Shillington. It was directly across the street from an Adult Video store called the RT. 222 News Outlet and was just north of Simotas Dairy Bar.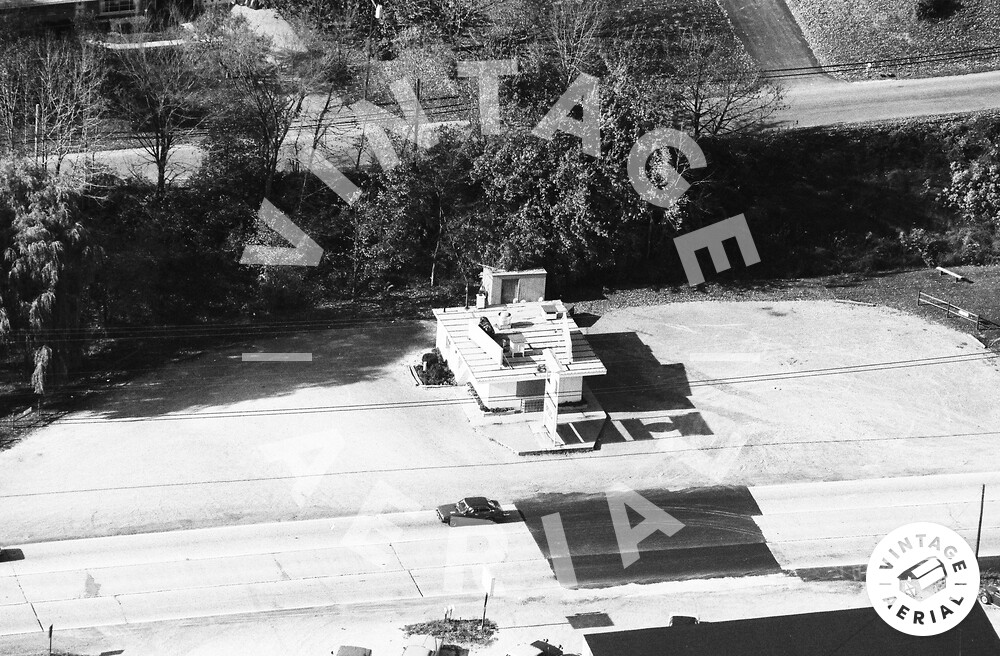 The building had been an ice cream stand since the 1950s, always called Sno-Kist, but only operated under the most recent and final management since 1988, when it was purchased by Dimitrios Kiritsis.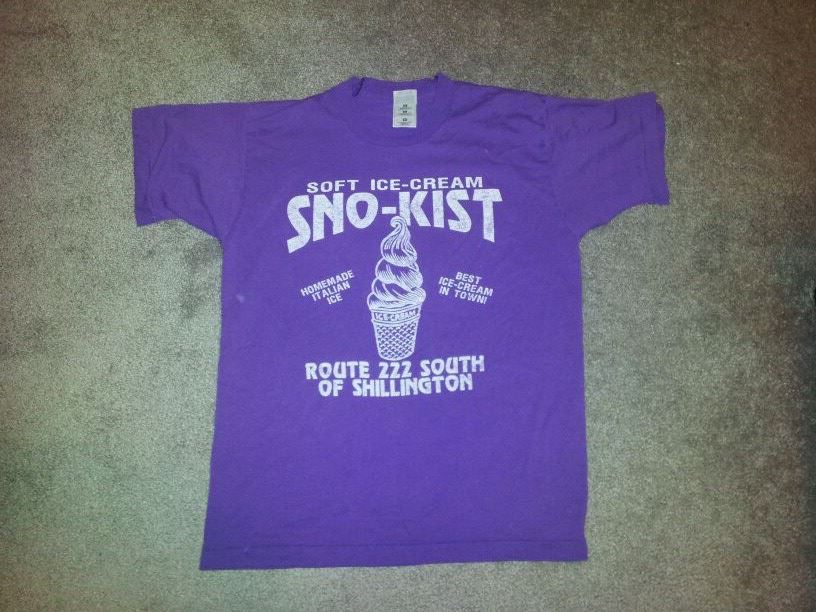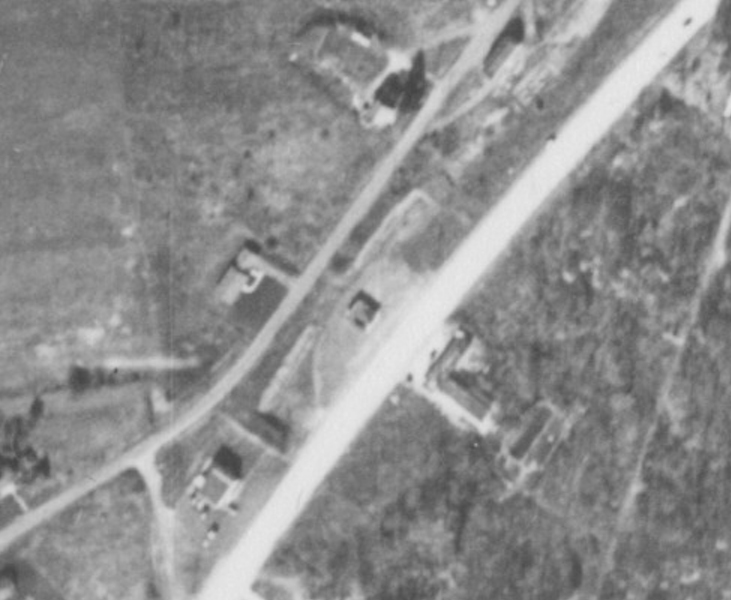 Sno-Kist eventually became a casualty of the 222 highway expansion in the early 2000s, along with many other businesses that were located along Lancaster Pike. Sno-kist ultimately closed permanently after the offer from the state not being enough to relocate the business.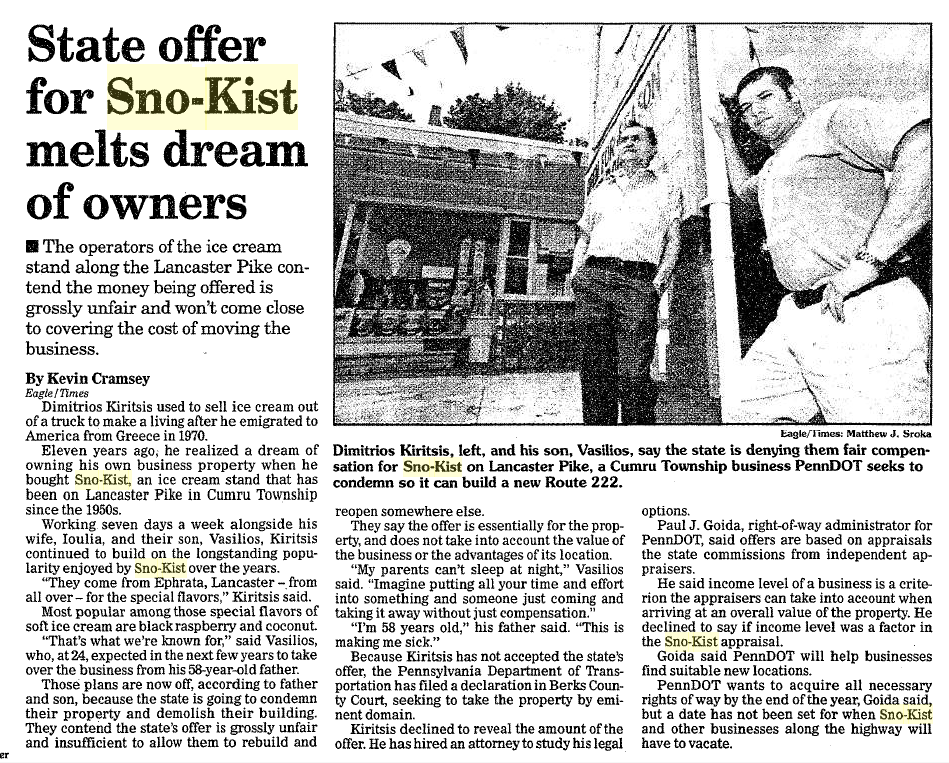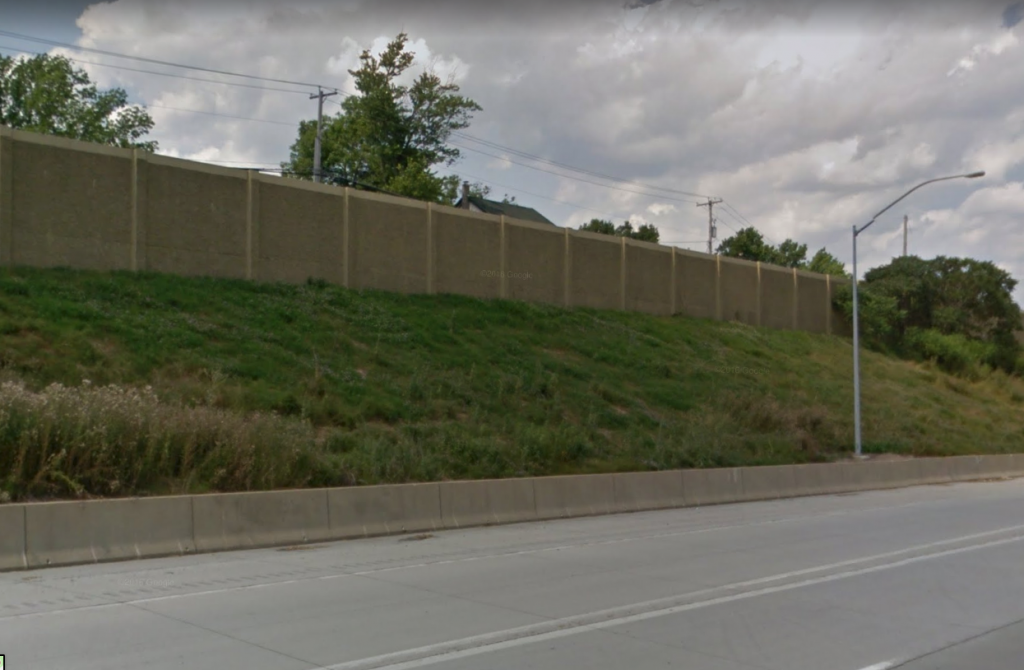 Above is the view today of where Sno-Kist once stood. The former site of Sno-kist is right on the South bound lanes of 222. Macadamed over but forever in the memories of those who enjoyed a sweet summer treat there. You can just see the green roof of the home in the first picture above peaking out from above the sound barrier.