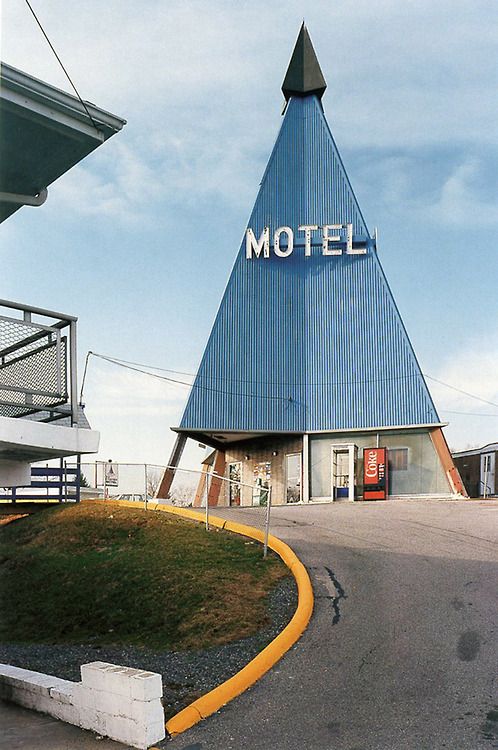 The Penn View Motel was part of a chain of nine establishments called Host Ways Motels. It was built in 1965, and along with the other 8 locations boasted the mid-century modern pyramid. It was located on the block between 2nd and 3rd Streets on Penn Avenue in West Reading. The striking blue pyramid would become a landmark of sorts, and could be easily seen by passing cars on the 422 bypass just down the road.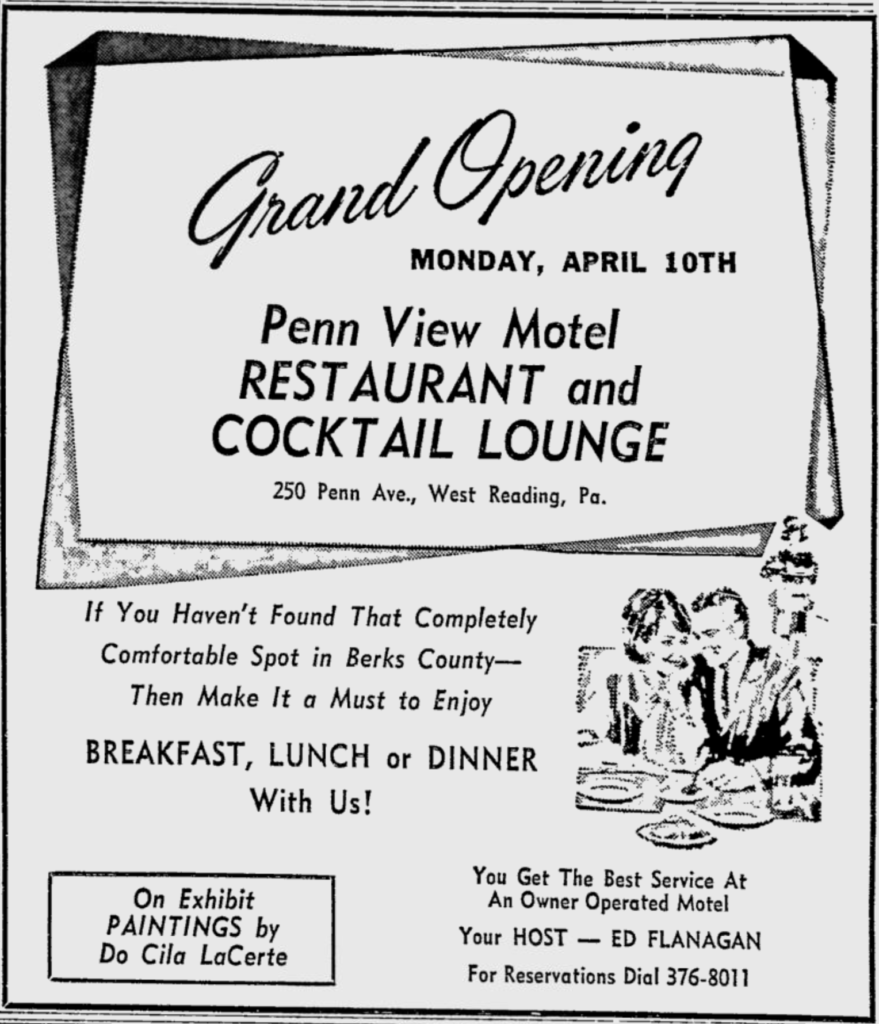 The chain is no longer in existence, and the only trace left of this chain is found in New Jersey at the Ivory Tower Motor Inn.
Over the years the Penn View Motel became increasingly infamous, being widely known for rampant prostitution, crime and drug problems. Quite a few deaths occurred within the walls of it's motel rooms, mainly from overdoses. In 1990, there was a murder outside the motel over cocaine.
In 1995, Dateline NBC came to the Penn View Motel to follow Berks Sheriff's Deputies as they delivered warrants in an effort to see how fugitives are brought to justice.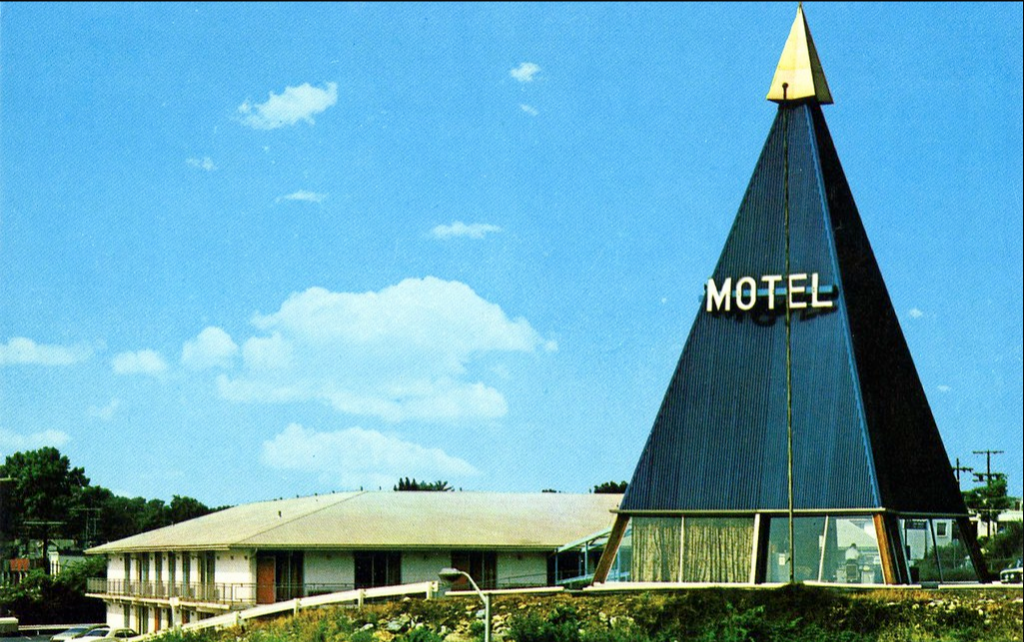 The Penn View Motel was deemed a blight and finally taken by eminent domain in 2006. It was razed shortly after. Penn View had a few long-term tenants that were relocated to new housing.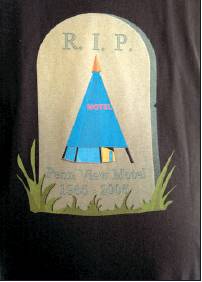 "The motel's last tenant checked in about 2 a.m. Monday, Alan said. When the man left later that morning, Alan refunded the $55 motel bill and gave him a bottle of champagne." – 8/22/06 Reading Eagle
Plans for a new hotel were met with some adversity due to community member's fears it would devolve into the same nefarious activities as the Penn View. A Candlewood Suites was eventually built on the grounds of the old Penn View Motel, and as far as I know has not been an issue for the surrounding community.