Pomeroy's Department Store in downtown Reading closed in 1985 after 109 years in business on Penn Square. The business itself was sold to competitor BonTon who took over Pomeroy's remaining location in the Berkshire Mall.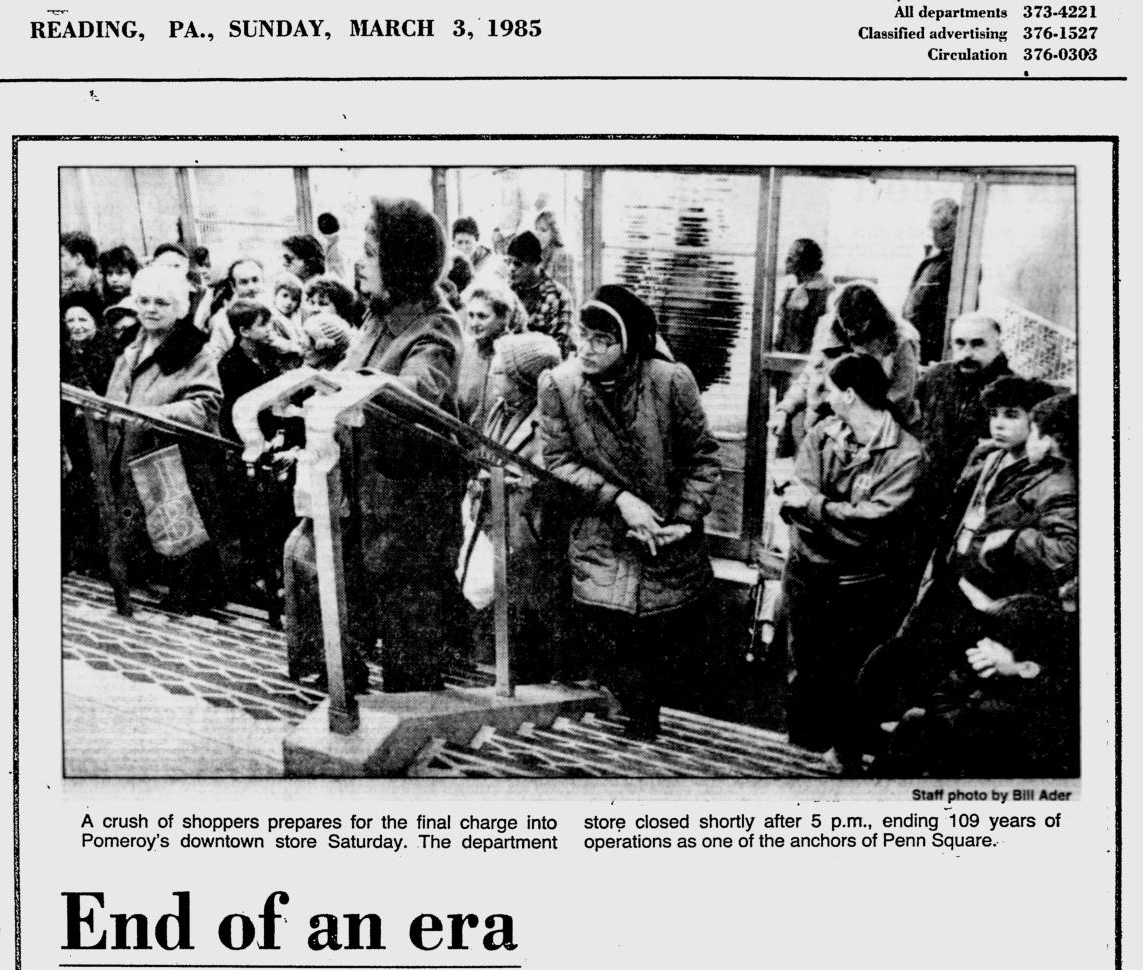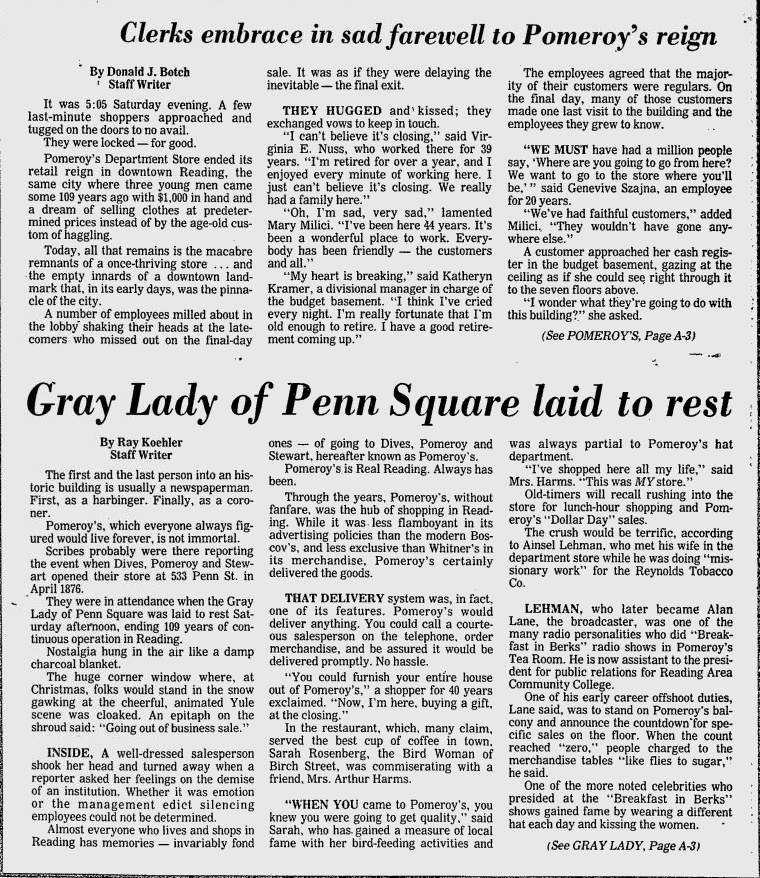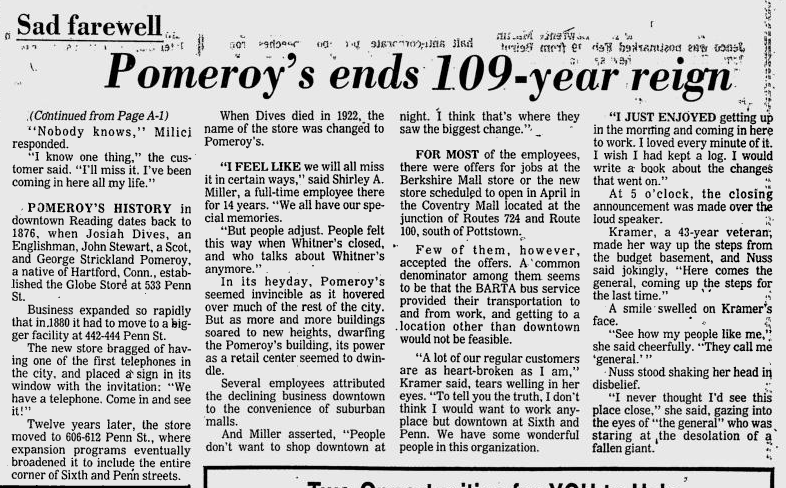 Pomeroy's history in downtown Reading dates back to 1876, when Josiah Dives, an Englishman, John Stewart, a Scot, and George Strickland Pomeroy, a native of Hartford, Connecticut, established the Globe Store at 533 Penn Street.
In its heyday, Pomeroy's seemed invincible as it hovered over much of the rest of the city. But as more and more buildings soared to new heights, dwarfing the Pomeroy's buildings, its power as a retail center seemed to dwindle.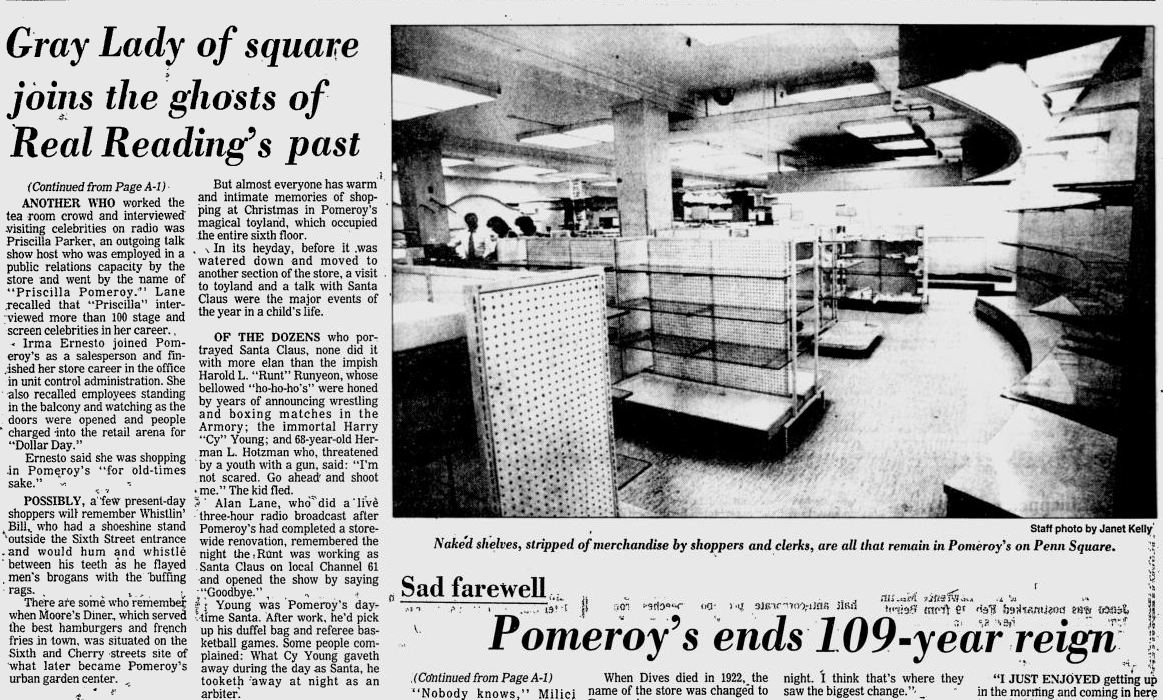 It is widely accepted that the rise of the indoor shopping malls killed town-center shopping locations like Pomeroy's. Ironically four decades later we are currently watching the decline of the shopping malls in the same fashion.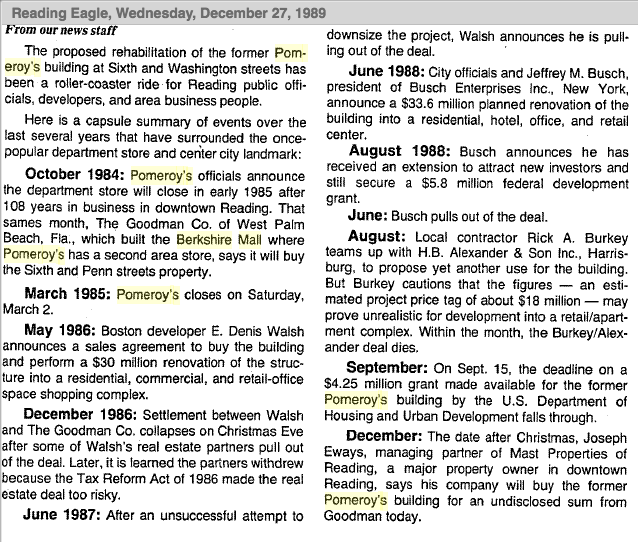 The future remained uncertain for the historical Pomeroy's building for many years, with renovation plans falling through. It was finally demolished in 1995 to make way for Meridian Bank's new headquarters.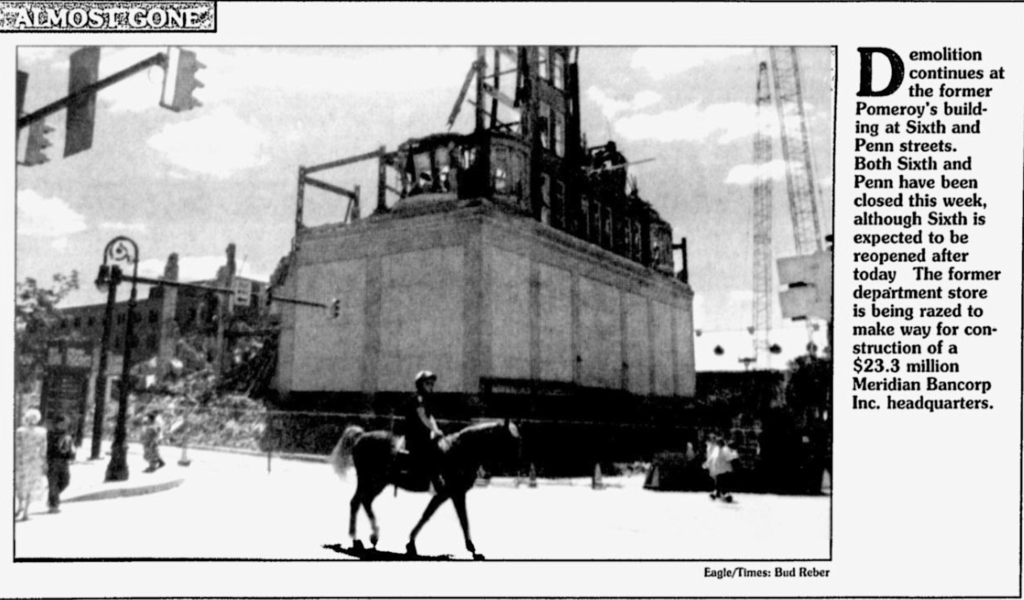 Immediately after demolishing the beloved Pomeroy's structure Meridian sold out in 1996. They let go of 15% of their workforce and merged with CoreStates Financial Corp; leaving many Berks Countians out of work. The new building has since been home to a variety of bank offices over the years; most recently the building was occupied by Wells Fargo until April 2021. Alan Shuman purchased the property in 2021 for redevelopment. The work is complete and he is currently still looking for more commercial tenants to fill the spaces.