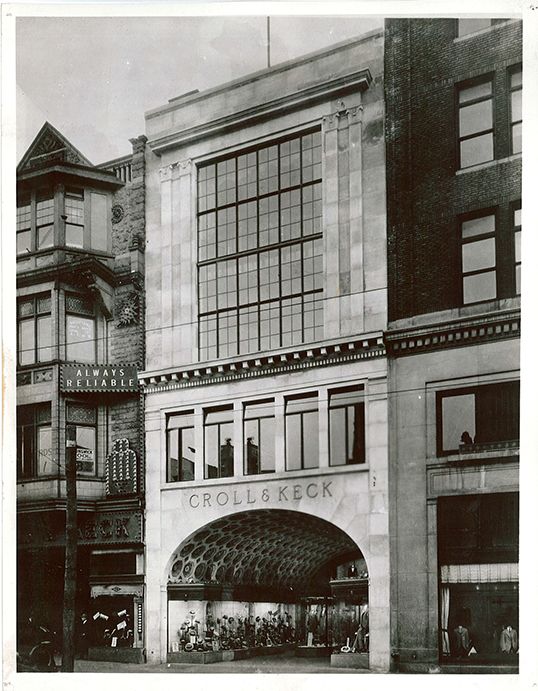 Croll & Keck, a store specializing in men's and boy's apparel, was located on the south side of the 600 block of Penn Street, at 622 Penn Street; situated next door to Pomeroy's Department Store. It opened in 1898, with founders being John W. Gilbert, William M. Croll and D. A. Heffner. The first location of the business was actually 528 Penn Street. In 1904 the store moved to 420 Penn Street due to great success and needing more space.
The store became known as Croll & Keck in 1913 when Croll & William W. Keck, an employee since 1901, formed a new partnership. In 1923 the business expanded moved again to 628 Penn Street. At this time they added a women's line of apparel.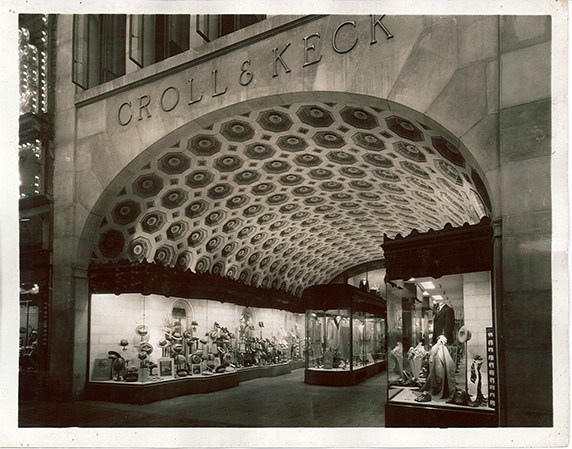 The store that anyone alive today remembers was designed by Mr. Frederick Muhlenberg in 1927. As you can see in these photographs, its claim to fame was the beautiful lobby ceiling. Croll & Keck occupied the building by 1928, and stayed until 1970 when Croll & Keck sold out to the Reading Redevelopment Authority. It was razed in an attempt to revitalize the downtown Reading area in 1971. The boy's and women's apparel lines were discontinued at this point. Croll & Keck returned to its roots; men's apparel.
Croll & Keck moved to the then brand-new Berkshire Mall following the sale of their Penn Street store. They also opened a store on 5th Street Highway in Muhlenberg in 1971 and another in the Reading Mall which opened in 1972.
The store closed its doors for good in 1989, 91 years after the founders opened the store on the 500 block of Penn Street.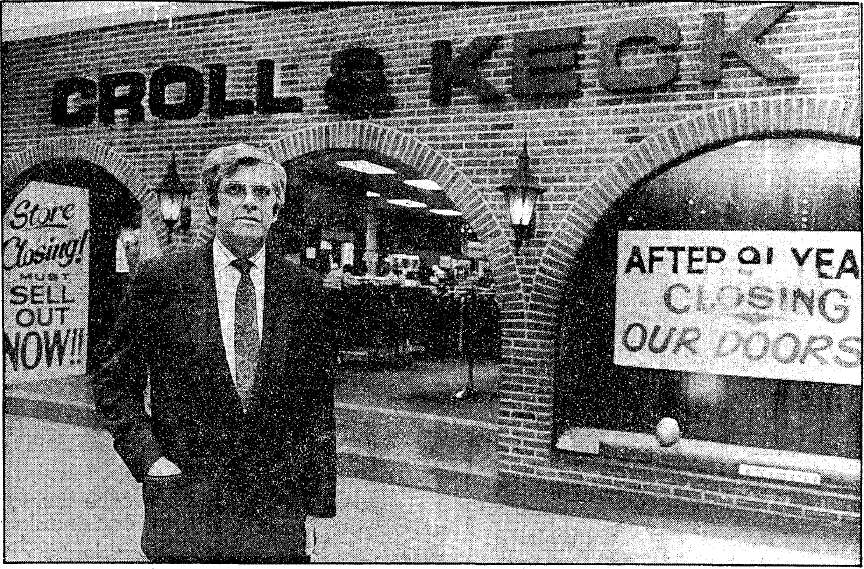 Source: http://mgarchitects-ltd.com/2013/04/25/revisiting-readings-architectural-past-croll-keck/