Forward
Muhlenberg Greene Architects, Ltd. was founded in 1920 by Frederick Augustus Muhlenberg II. Since 1920 they have been responsible for designing some of the most well-known buildings in Berks County. Happy 100 years, MGA, this article is dedicated to your legacy.
Frederick Augustus Muhlenberg II
Frederick A. "Fred" Muhlenberg II was born in Reading on September 25th, 1887. He was the son of Dr. William Frederick Muhlenberg and Henrietta Augusta (Muhlenberg), and was of the lineage of the Muhlenberg dynasty. His family's influence in politics and religion spans back to his great-great-grandfather's (Gotthilf Heinrich Ernst Muhlenberg) and great-great-uncle's (Frederick Augustus Conrad Muhlenberg) involvement before, during and after the Revolutionary War. The legacy of Fred's family tree is quite impressive, and if you are a fan of genealogy it is worth a peek at.
Fred grew up in the house at 34 South Fifth Street, in Reading. His parents bought the home in 1882 for $7500. Frederick was the second-born son. According to his page on findagrave.com, his youngest sibling, a girl, died in February 1890 as an infant, along with Frederick's mother, Henrietta. I presume she unfortunately died in childbirth with this third child. She was only 29 and Fred would only have been 2 when he lost his mother.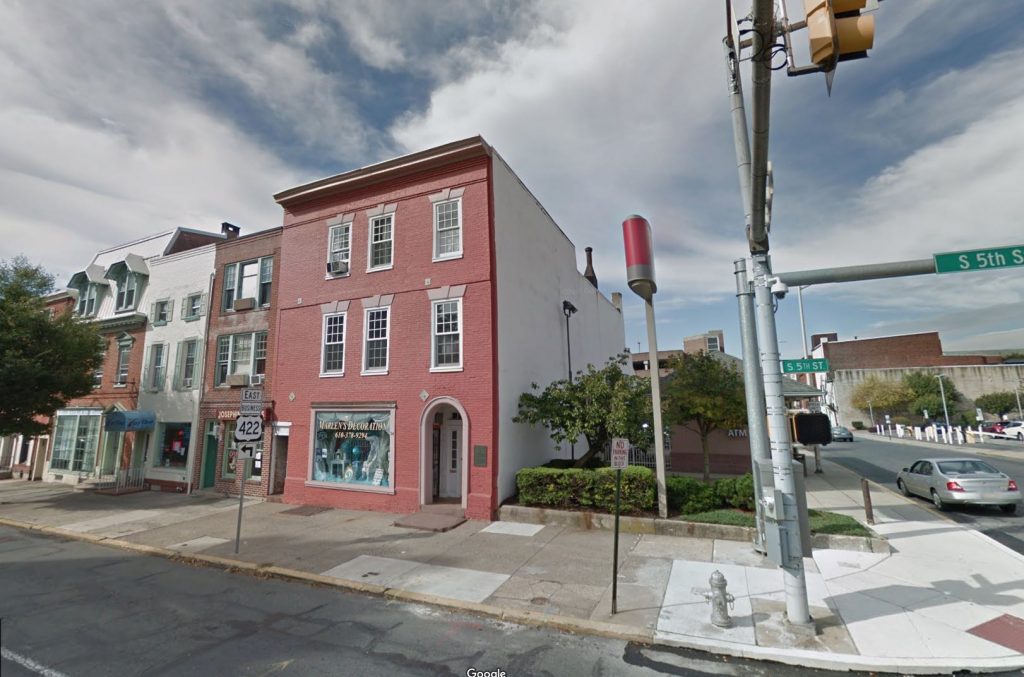 Fred Muhlenberg graduated from Reading High in 1904, Gettysburg College in 1908 and then University of Penn in 1912 with his degree in Architecture. At Gettysburg Fred was a class officer and held the Athletic Representative position his junior year. He was also a member of the Phi Delta Theta fraternity and on the General Athletic Council as Secretary. He went back to Gettysburg College and earned his Master of Science degree in 1915.

After obtaining his Masters degree, Frederick apprenticed with Philadelphia-based architect firms; Charles Barton Keen, Magaziner & Potter, and John T. Windrim. In 1917 he began on his own as an architect. His start would be short-lived, as the U.S. was about to enter the first World War.
Military Man
Frederick served during WWI from 1917-1919. He was awarded many significant honors while serving in the US Army as a Captain, including the Distinguished Service Cross, the Purple Heart, and the Legion or Merit amongst others. He continued to serve in the reserves for more than 20 years after WWI, and even re-entered the army in 1940, for WWII. He served as a Lieutenant colonel and Colonel in the USAC of Engineers.
The Beginnings of MGA
When Frederick got back from WWI in May 1919 he announced the reopening of his Philadelphia office. In 1920 he opened another office in his home town of Reading. By the mid-1920s he closed the Philadelphia office moved operations exclusively to Reading; business was booming.
Over the course of 6 decades the firm changed partners and names many times, but the one constant was Fred Muhlenberg. Below is a run-down on the names of the firm and the time periods in which they were associated:
Frederick A. Muhlenberg, Architect, 1920–1930
Muhlenberg & Muhlenberg, 1925–1935 (Partner was Frederick Hunter Muhlenberg II)
Muhlenberg, Yerkes, Muhlenberg, 1935–1954 (Partners were Simeon M. Yerkes and Charles Rick Muhlenberg)
Muhlenberg and Yerkes, 1954–1959
Frederick A. Muhlenberg & Associates, 1959–1965
Muhlenberg-Greene-Veres, 1965–1972 (Partners were Lawrence A. Greene, Jr. and Elmer Veres)
Muhlenberg Greene Architects, 1972–1980
Muhlenberg Greene Architects, Ltd., 1980–present

Wikipedia
Just a few of the more well-known buildings that were designed by or had additions designed by Fred's firm; Whitner's Department Store, Harold furniture, the Medical Arts building, part of Pomeroy's, Community General and the original St. Josephs Hospitals and the CNA annex.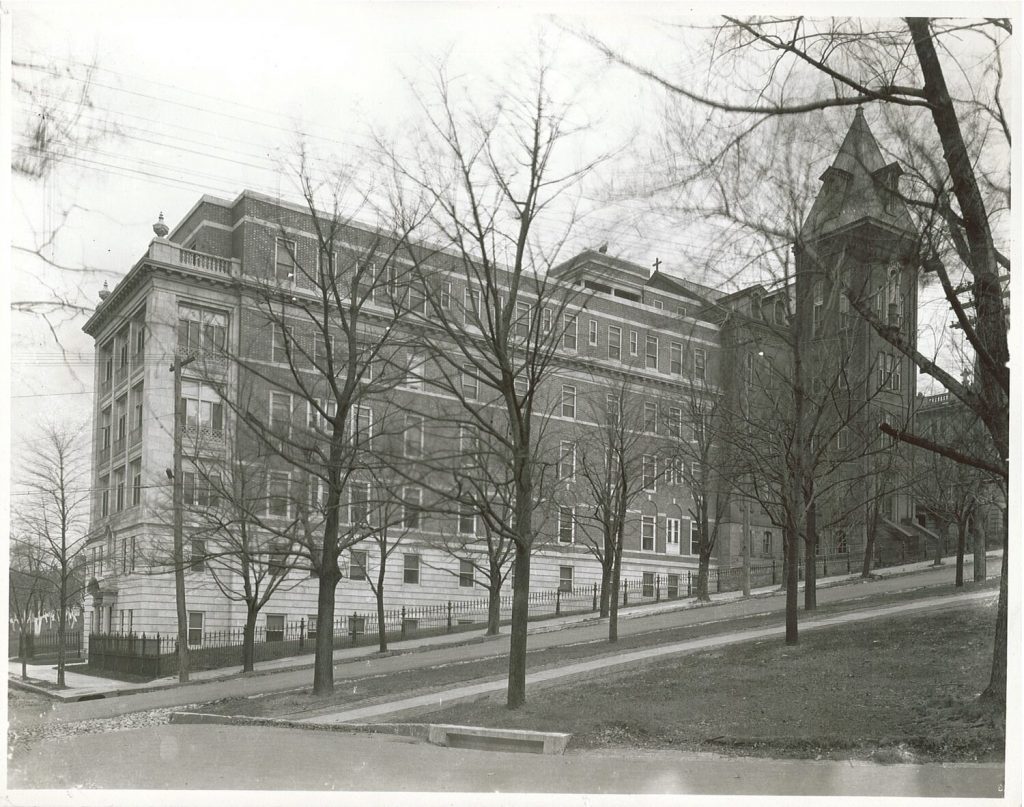 Muhlenberg also designed Berks Heim, which in 1952 was cited by a joint convention of the American Institute of the Architects and the American Medical Association.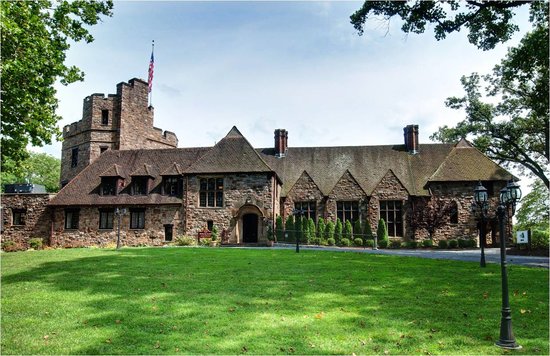 His most unique work in Berks is Stokesay Castle up on Spook Lane on Mount Penn. The castle was designed for Fred's cousin, George Baer Heister, who wanted a replica of an English castle he once visited. George built it as a wedding gift for his wife in 1932 and they used it as a private residence until 1956 when it was sold and converted into a restaurant.
Politics & Planning
Fred's legacy expanded far beyond architecture and being responsible for Berks County's well-known buildings. He also made strides from local to federal politics. Fred served on the Reading City Council from 1932–1936 and was later a councilman for the Borough of Wernersville, where he resided later in life. He served as the Republican Party chairman for Berks County from 1935–1940.
In 1946, Fred Muhlenberg was elected to the 80th Congress from Pennsylvania. He became the seventh member of the Muhlenberg lineage to serve in the U.S. Congress. He served in the House of Representatives from January 3, 1947, until January 3, 1949 when he lost re-election.
In 1954 Fred also pioneered the idea of regional planning cooperation which eventually led to the formation of the Central Berks Planning Commission. In 1958 that group completed its agenda, Muhlenberg pushed for a countywide planning commission which led to the formation of the Berks County Planning Commission. Fred served as the chairman for the first 12 years of the organization's existence and during that time held open meetings to be attended by any member of the public, unlike most public agencies.
Legacy
Fred Muhlenberg retired officially from Muhlenberg Green Architects in 1977, just a week after he turned 90 years old. He continued to go into the office daily until he could no longer physically do so in 1978.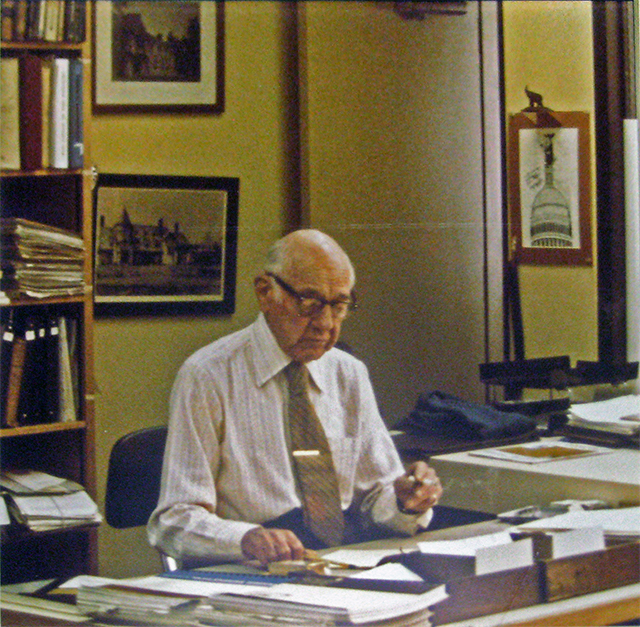 Fred passed away on January 19th, 1980 at 92 years old. He was buried in Arlington National Cemetery. His legacy lives on through the positive changes he implemented in our community and the company that still bears his name 40 years after his death.
Back in 2020
It's safe to say the architecture field as well as the world in general has changed a bit since Fred left it. I asked Muhlenberg Greene Architects Ltd., whats coming in the next 100 years for them and their industry?:
The field of Architecture is an ever-growing body of knowledge augmented by new materials, methods and changes in technology. However, it's bedrock design principals such as spatial clarity and proportion remain consistent regardless of the medium in which they are constructed.
We see changes in design technology having the most drastic impact on our industry. The increasing speed of data exchange, and the density of information available during the design and construction process lets us move quicker, more accurately, and with more flexibility. Skills necessary to navigate and manage this information and the capabilities of our advanced tools is critical. Fluency in digital modeling is essential to the industry, and also demands increasing levels of care and attention to the design process.
Outside of our immediate practice, we expect to see a continued emphasis on responsible construction practices that are sensitive to ecological impact and high-performance building operations. The extent to which this can be economically feasible varies by region, but the overall movement in the industry is towards greening the considerable impact the construction industry has on the environment. At MG Architects, we are always looking for opportunities to provide design solutions that respect both the environment AND project budget.
Most recently, the pandemic has forced almost all industries to adopt remote collaboration technology. When it comes to communication between team members, we see the increase in remote and virtual meeting being a benefit to the design process, and another important tool for project delivery that increases efficiency and value.
Our tools have changed over the decades, but our philosophy has not. As a Design Firm, Muhlenberg Greene Architects, Ltd. will continue with our core values of strong communication and excellent client service. We will leverage increasingly sophisticated Building Information Modeling (BIM) techniques paired with tried-and-true sustainable design strategies, and sound design principles to deliver the best product and value for our clients.
Sources: Reading Eagle, Muhlenberg Green Architects Ltd, Gettysburg College
---
This has been a partnership post with Muhlenberg Greene Architects, Ltd.