Last week I received an email from a Tara Colton saying she acquired a large cabinet that has "Property of the Berkshire Knitting Mills" stamped on the bottom of it. She is hoping to find out a little more about the cabinet and what it was used for at the knitting mill.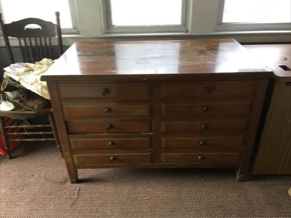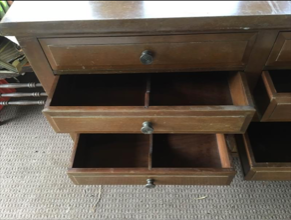 She is currently in the process of refinishing the piece. Her email said that the cabinet is very interestingly built, with numbers stamped inside the supports for each drawer as well as generally superb craftsmanship.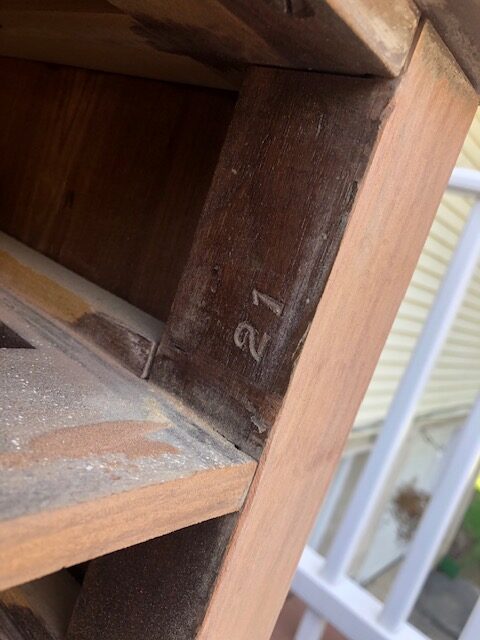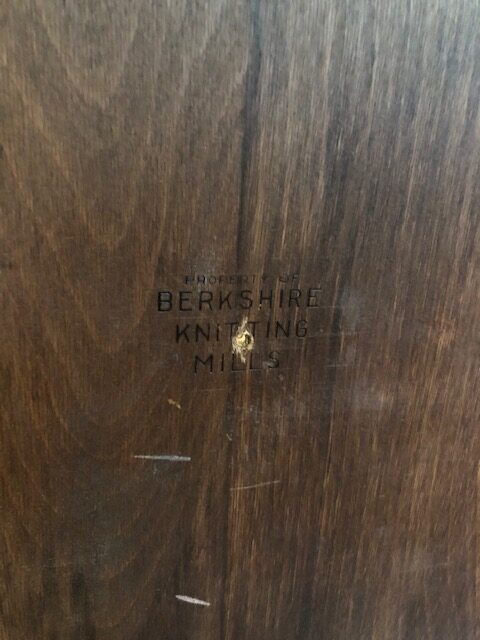 If you know anything about this piece, drop a comment or shoot us an email at [email protected] so we can solve this mystery.