In 1892, "Textile Machine Works" was founded by Ferdinand Thun and Henry Janssen on Cedar Street in Reading. In 1896 they accepted an offer to relocate to Wyomissing, where they were sold a site for $1, in hopes their industry would spur interest in building lots. In 1899 they incorporated as the "Reading Glove and Mitten Manufacturing Company". By 1906 Berkshire Knitting Mills was incorporated, formed as an experimental mill by Thun and Janssen, to test the knitting machines Textile produces.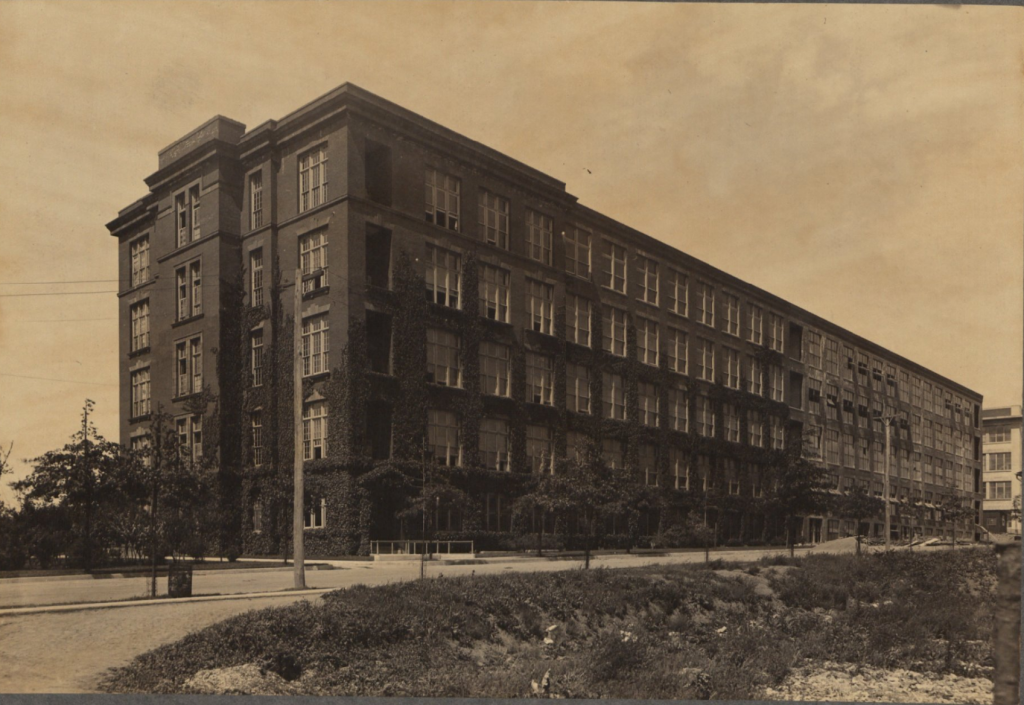 In 1908 they built their first building, (today's "Red" building at VF), which originally had three floors. Two more stories were added by 1914. In 1922 parts of the "Blue" building were completed and used at a finishing building. By the late 1910s business was booming due to demand for full-fashion hosiery and WWI trade embargoes from products from German Knitting Mills. Five more buildings were erected by 1925; a general office, two garages, a cafeteria, and medical dispensary.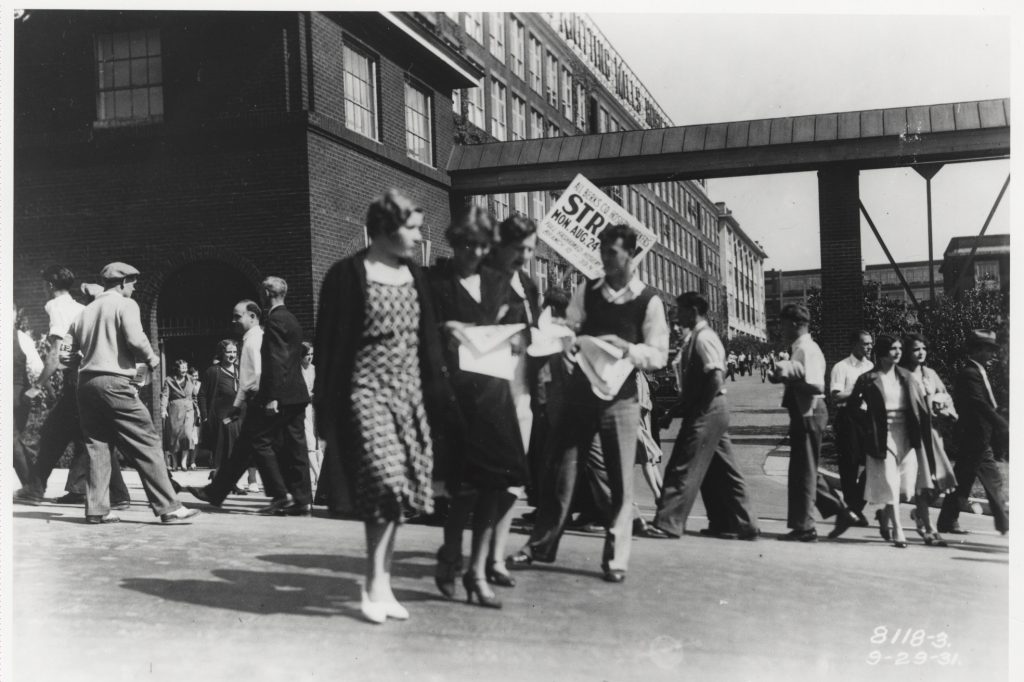 Tragedy struck in the mid 1930s, during a bitter strike that turned violent at the mill. The American Federation of Hosiery Workers called for a 13-month strike  to unionize the workers in the mill. It resulted in the death of worker M. Earl Schlegel, injuries to dozens more and destruction of plant and workers' property. Even through all of the unrest, the plant never was unionized.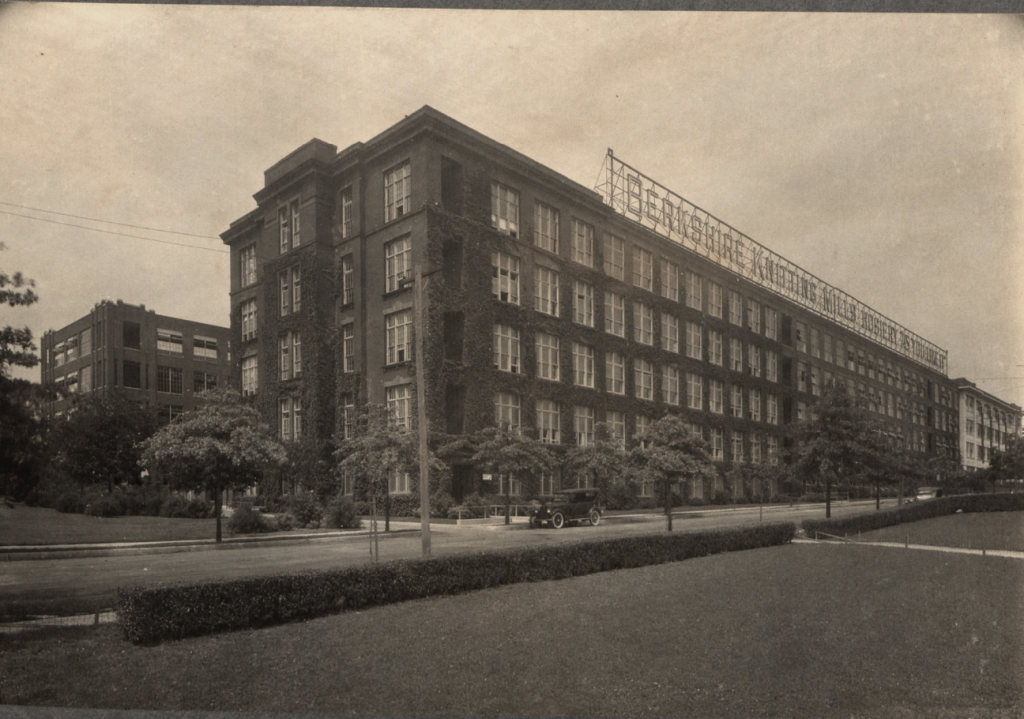 In 1939, Nylon was invented. Due to restrictions during World War II, widespread production does not begin until 1945. Thun and Janssen are skeptical about the trend toward seamless stockings, assuming women would always prefer the full-fashioned kind. Due partly to miscalculation and the trend toward mills in the South with their cheaper labor, the decline of the Berkshire Knitting Mill began.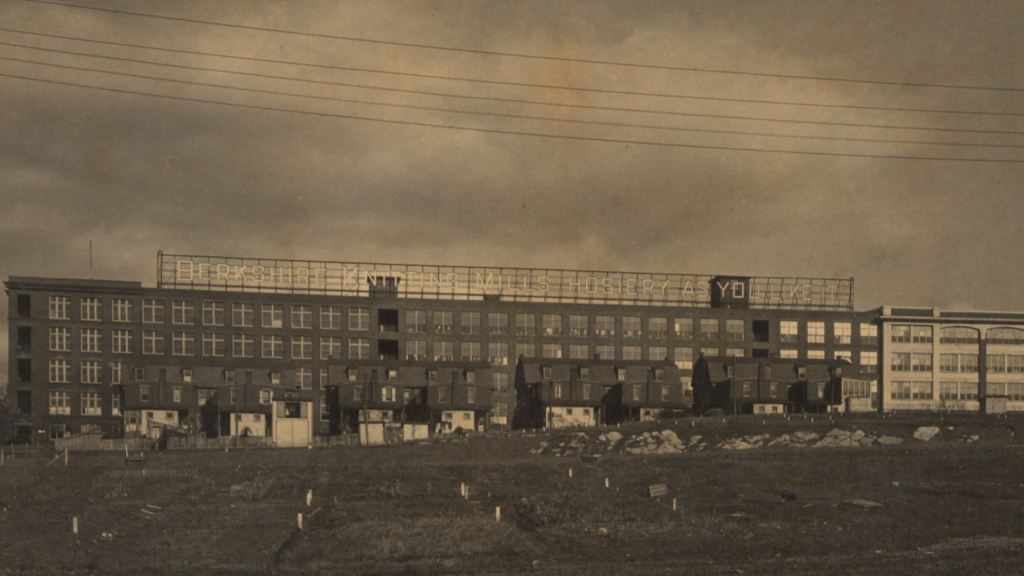 In 1969, the mills were sold to Vanity Fair Mills. The outlet store was created almost by accident, when then CEO wanted to open one Saturday to the public to sell off some surplus items. It was a huge success, so they opened the nation's first factory outlet center, VF Outlet Village. Since then, the corporation has opened 79 more stores in 31 states nationwide. The production of goods continued in Wyomissing until 1998, when VF Corp decided to move production to Greensboro, SC. The VF Outlet stores enjoyed great success until the late 2000s, in which it started to decline in sales. Since moving the factory to South Carolina in 1998, products sold in Reading were no longer surplus products, and therefor not as competitive with other stores in terms of pricing.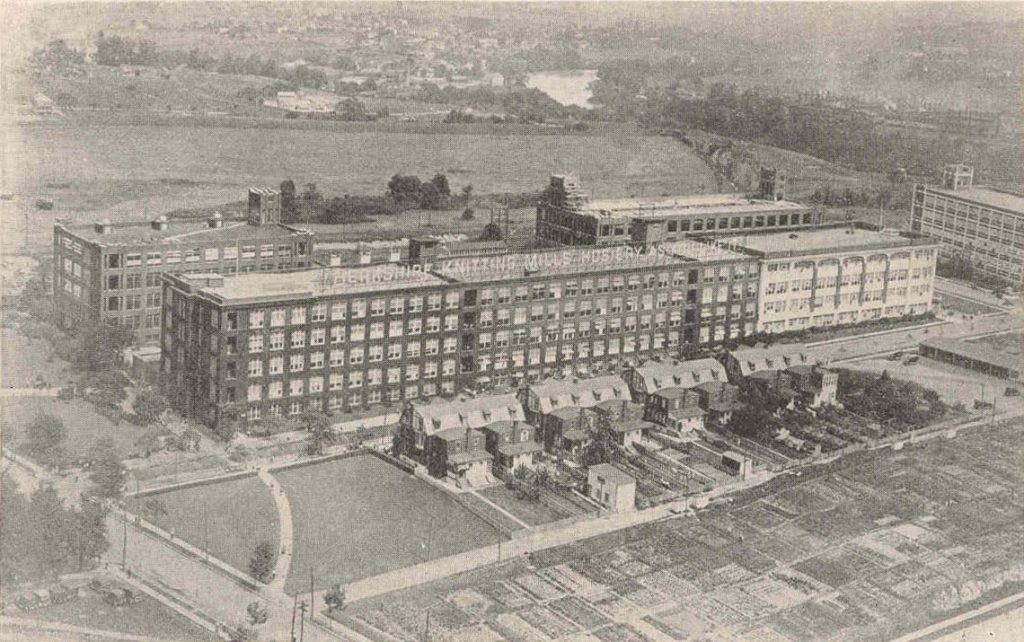 Earlier this year, the VF Outlet buildings and land were acquired by a new owner. There are currently development plans in the works to turn much of the area into a campus for UGI and home to new restaurants and shops. Most of the "Blue" building and the entire "Red" building are set to be demolished late 2017. Please go and view this piece of Berks County history before it is gone forever.
Edit: it has been demolished and redeveloped as of 2018
Sources: The Wyomissing Foundation, Hagley Digital Archives, Reading Eagle