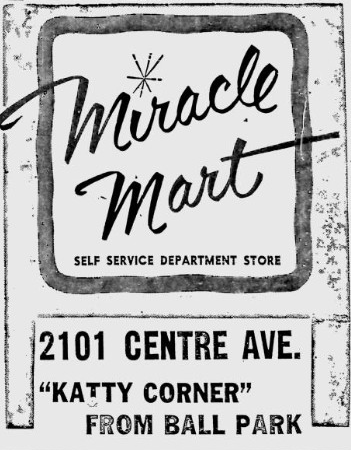 Miracle Mart was a 50,000 square foot department store on Route 61/Centre Ave in North Reading. There is very little information online about Miracle Mart or its origins, besides that there was a more well-documented and unrelated Canadian department store chain by the same name. Looking at aerial photos of the area leads me to believe this location in Reading, Pennsylvania was opened in 1959.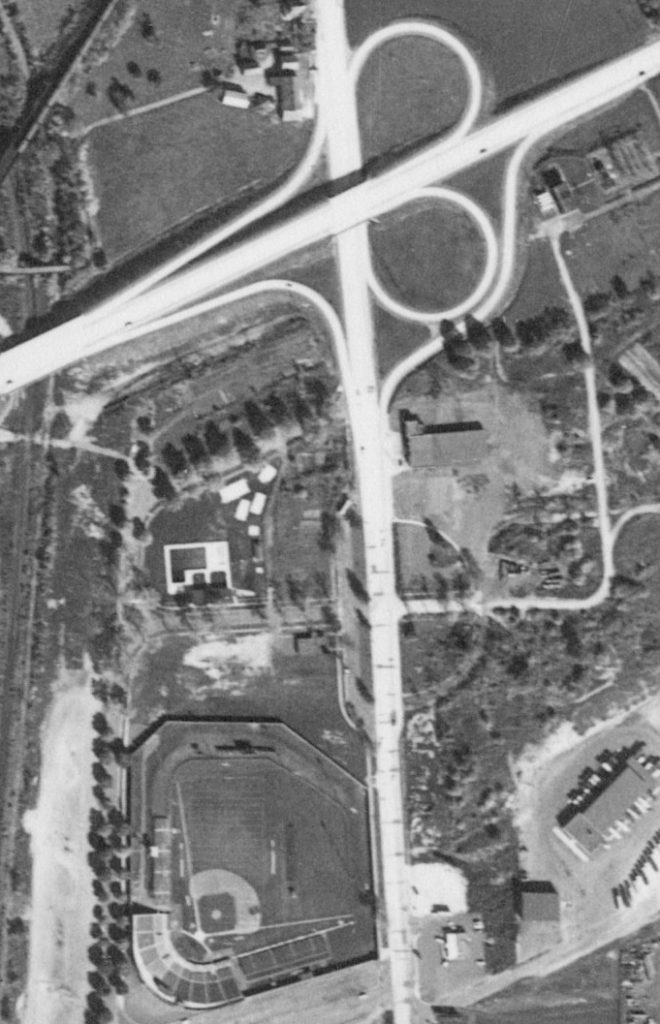 The aerial photograph above was from October 1958, and it appears the building in the location of Miracle Mart is much smaller and shaped differently than the aerial below from July 1971. Perhaps it was under construction or it is another building entirely. Also cropped in the above photograph is Reading Municipal Stadium, which sits diagonally across Route 61 from the department store.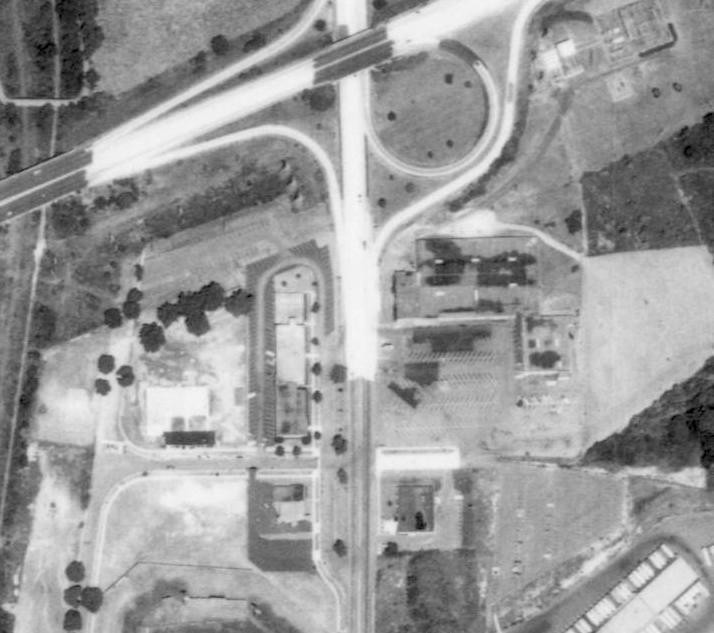 The newspaper ads below are from the November 1959 Reading Eagle. So its fairly safe to assume the store was built and opened at some point in the year between the aerial and ad.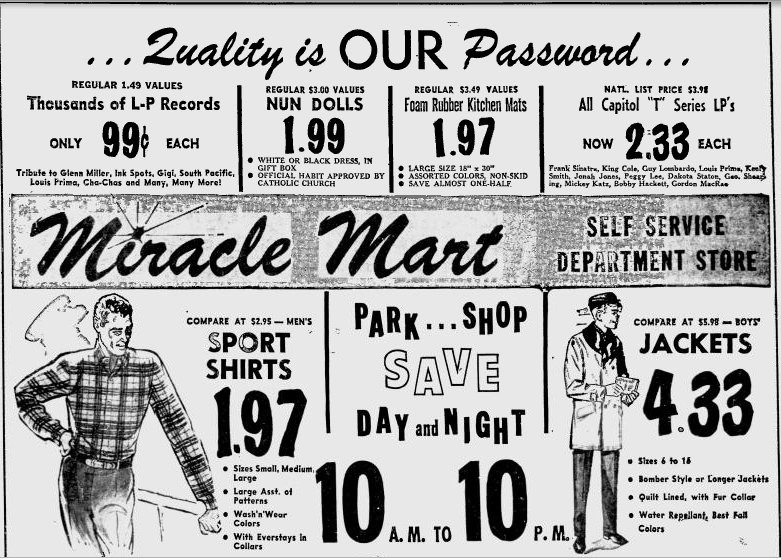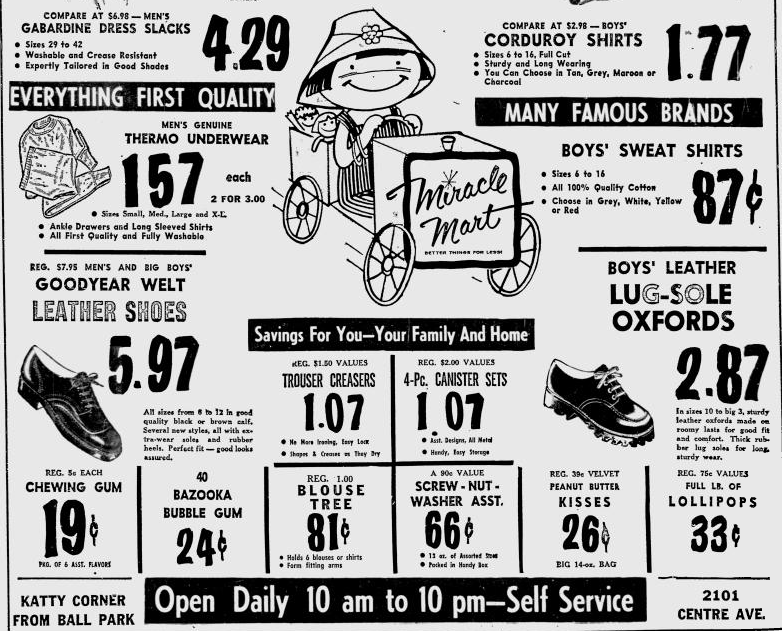 Miracle Mart was just another face in the sea of discount stores that exploded into popularity in the mid-century. The market became over-saturated and like many others, Miracle Mart was eventually consumed by a bigger fish. In 1973 Miracle Mart was bought out by King's Discount Department store, which operated over 100 other stores across the country at the time.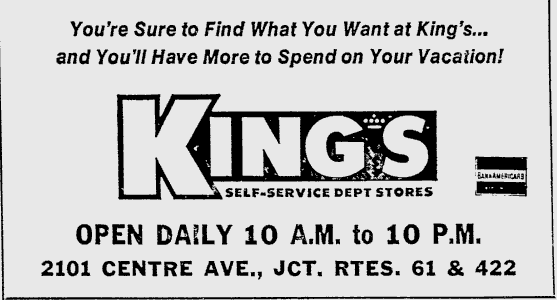 Aside: These ads from 1973 have King's listed at the junction of Routes 61 & 422, but surely they meant route 61 and route 12/Warren St Bypass? I'm not sure why the bypass there would have ever been considered 422. Even before the Schuylkill bypass 422 business ran East – West through Reading on Penn Street. If you know what's up with this, feel free to drop it in the comments.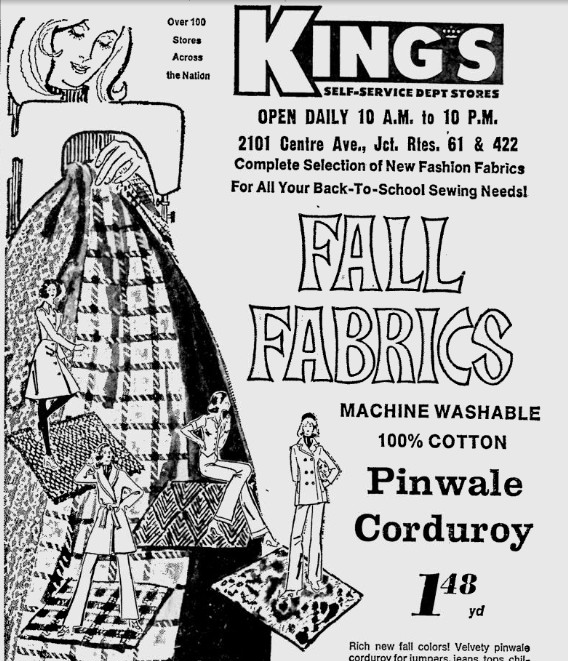 Completing the circle of retail life; King's Department Store filed for bankruptcy in 1982 after it reached a pinnacle of 190 stores nationwide and went defunct by 1984. Eventually this location was converted into office space.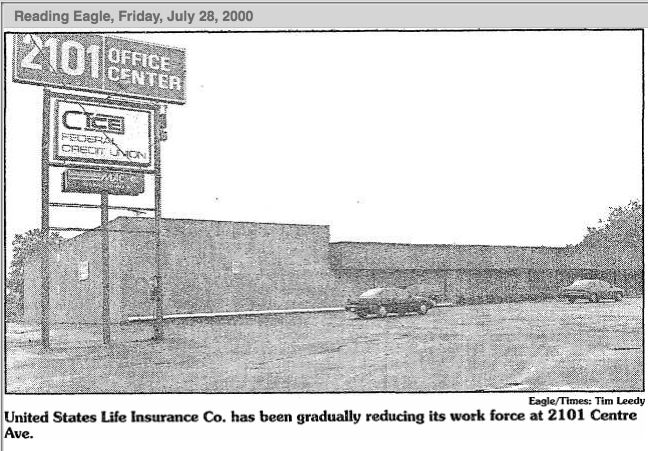 Currently, the building is occupied by Berks County Intermediate Unit.
Another Company located in this office park is Fromm Electric. I found this Retro signage from Google street view in 2015. It looks like they recently updated the sign and covered their old logo up. Bit of a shame, the cursive "Fromm" is in a lovely mid-century style.