The Hitching Post was a very popular restaurant located in the Springmont section of West Lawn. Built in the 1930s, it was originally a Howard Johnson's. It then became an establishment called the Imperial Club. Finally, it became the Hitching Post in the 1960s. Countless anniversaries, birthdays, organizational meetings and other celebrations were held here over the course of 4 decades.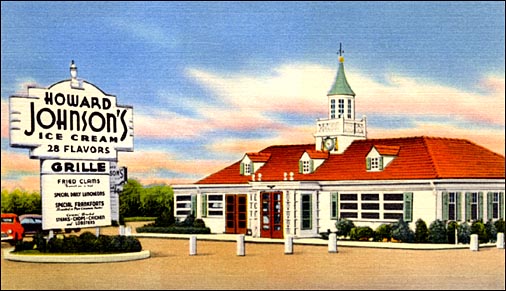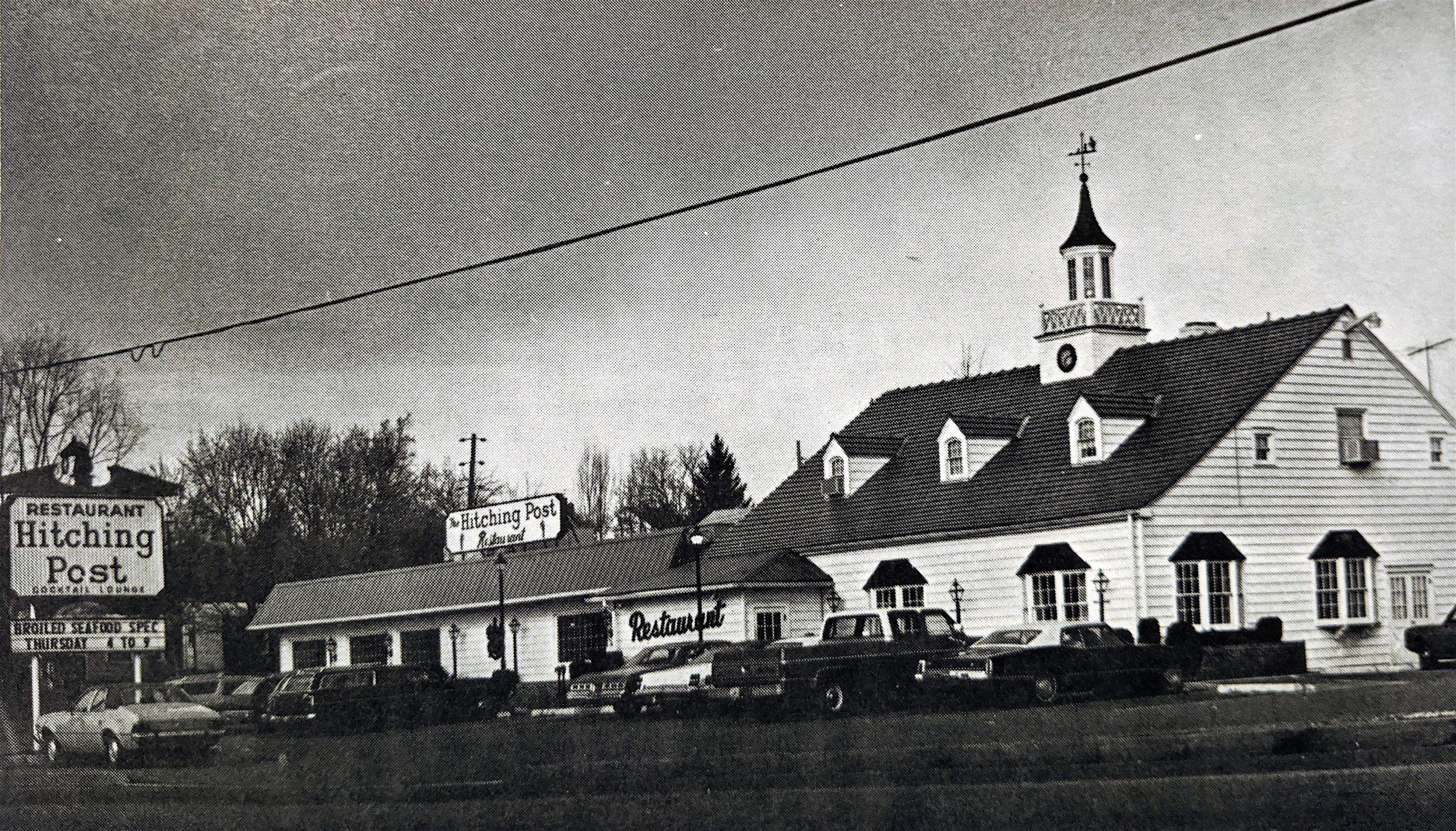 When it opened as the Hitching Post it was owned by Charles Schwambach, who also owned the Queen of the Valley Diner, located east up Penn Avenue by the old Iron Bridge.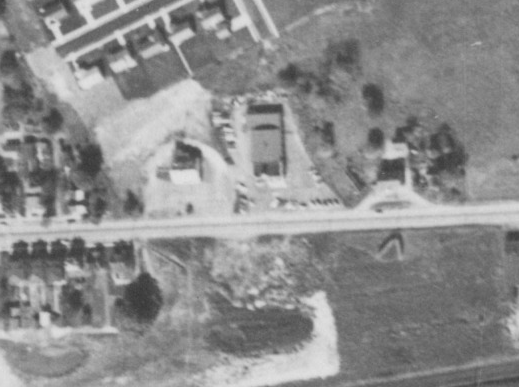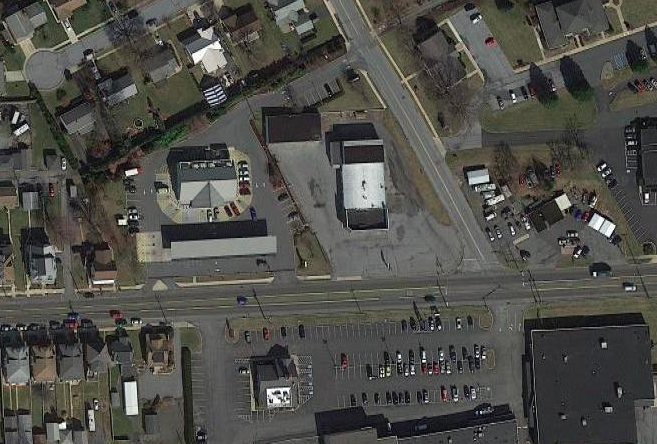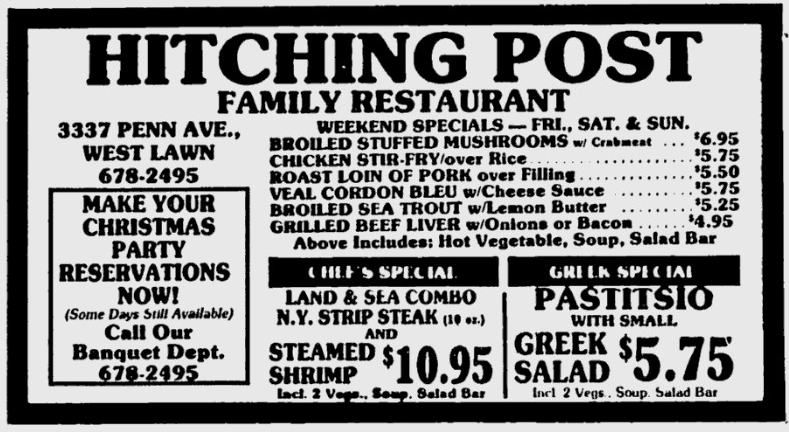 The restaurant in West Lawn closed its doors in mid-1997.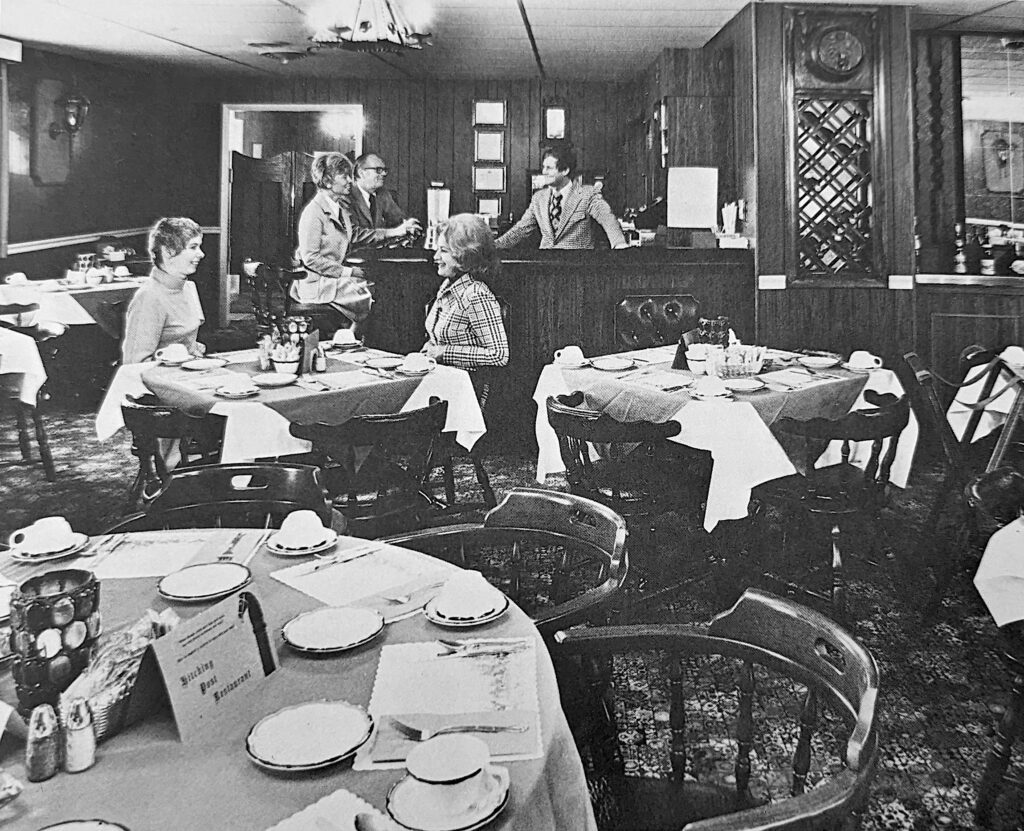 Redevelopment
In February 1999 Wawa finalized development plans for a Wawa Convenience store to be built on the site of the Hitching Post, and in July they purchased it.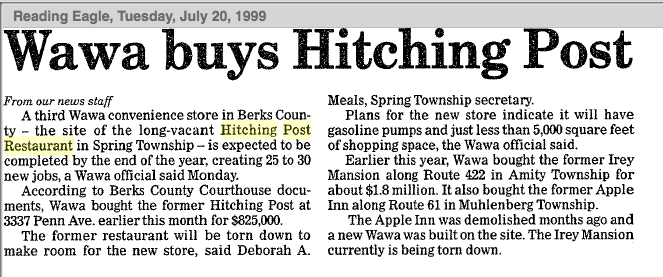 A third Wawa convenience store in Berks County – the site of the long-vacant Hitching Post Restaurant in Spring Township – is expected to be completed by the end of the year, creating 25 to 30 new jobs, says a Wawa official.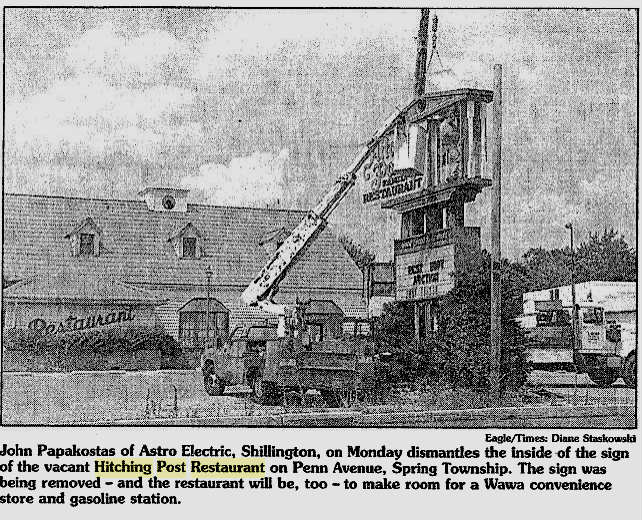 Wawa opened it's West Lawn location shortly after New Year 2000. Not everyone was happy with Wawa's rampant takeover of Berks.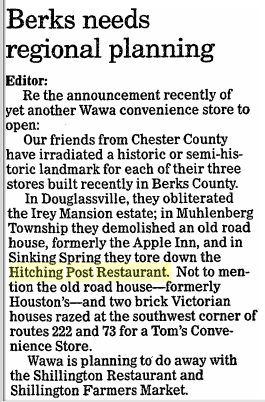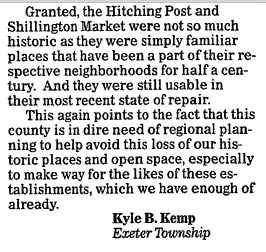 As much as I love Wawa, maybe Kyle has a point. We sacrifice history for convenience all the time. Many of these places that take us back to a different time are gone, but my goal with Berks Nostalgia is to make sure they are never forgotten.
A Revival of The Hitching Post
The Hitching Post returned in 2011, under a new generation of the Zeppos family, who owned it in West Lawn from 1979-1991. It is located in Bern Township along Route 183. It is still in business today and has great reviews.