Thanksgiving Day also fell on November 28th in 1974. Here is a look at that day's Reading Eagle: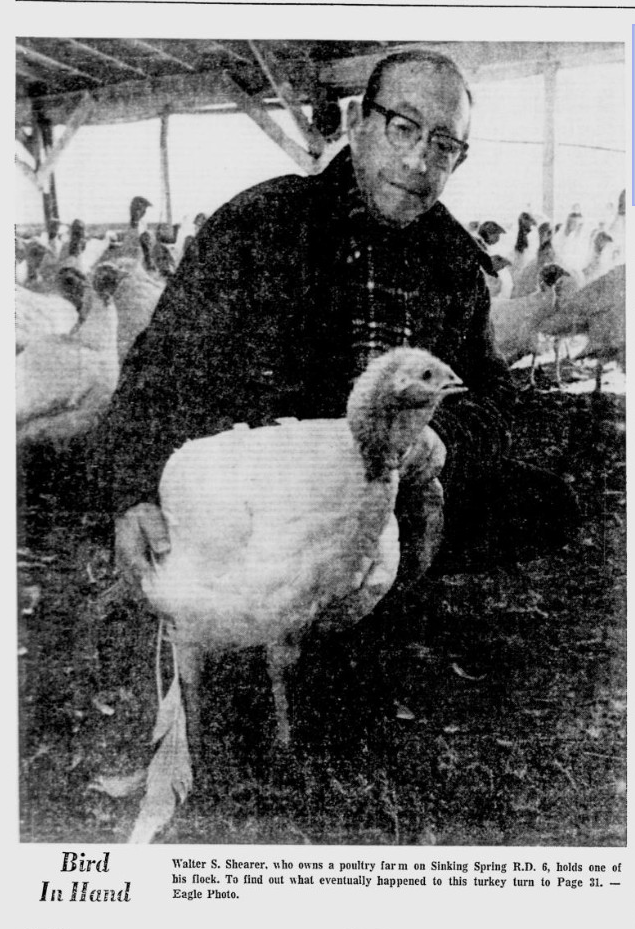 Walter S. Shearer, who owns a poultry farm in Sinking Spring R.D. 6, holds one of his flock. To find out what eventually happened to this turkey turn to page 31 – Eagle Photo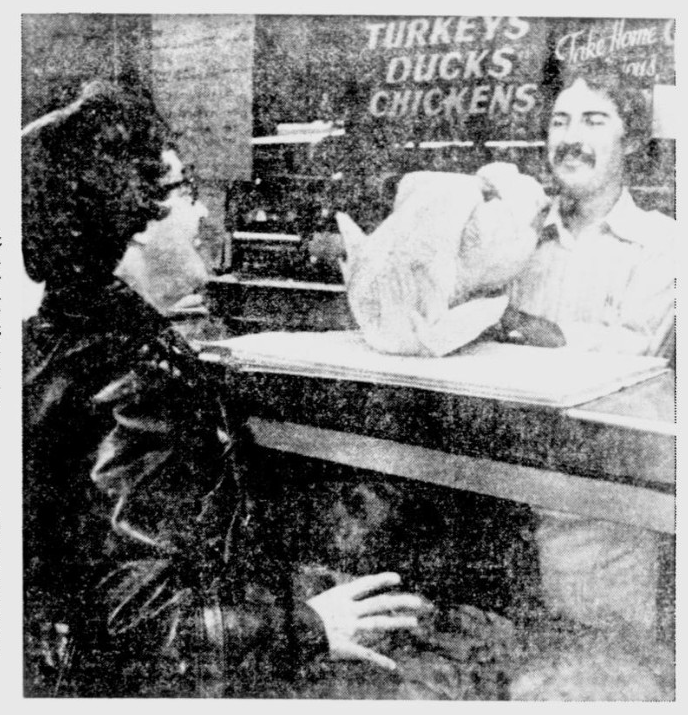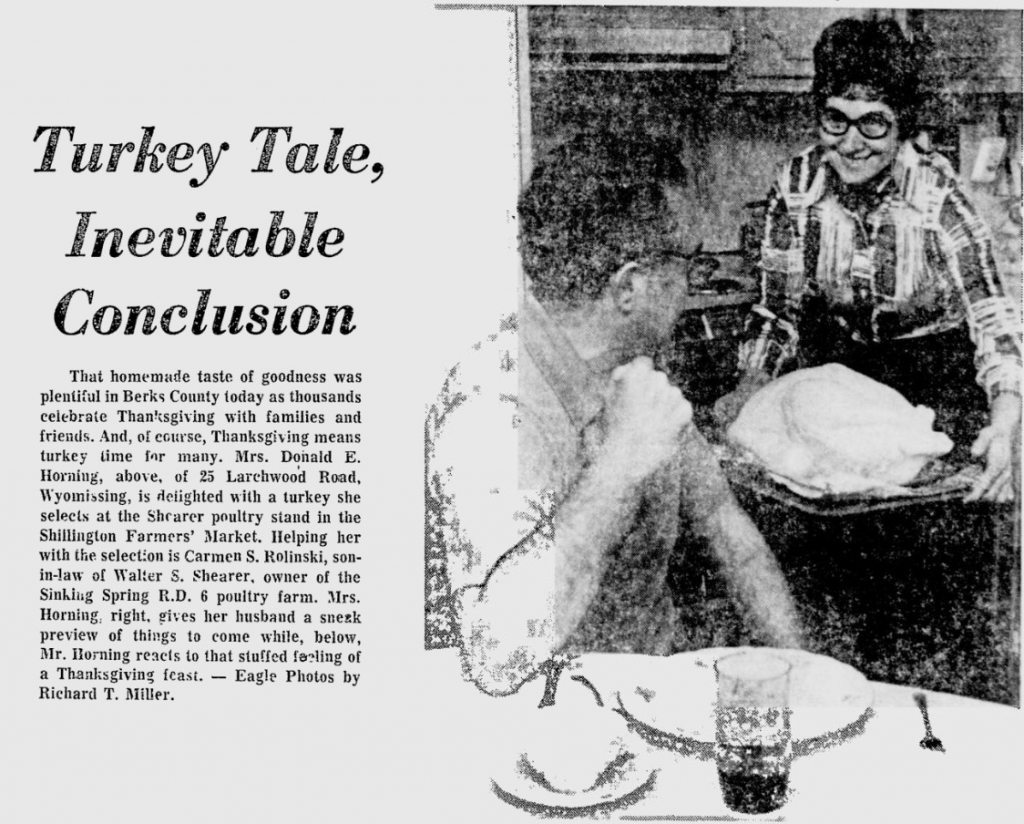 That homemade taste of goodness was plentiful in Berks County today as thousands celebrate Thanksgiving with families and friends. And, of course, Thanksgiving means turkey time for many. Mrs. Donald E. Horning, above of 25 Larchwood Road, Wyomissing, is delighted with a turkey she selects at the Shearer poultry stand in the Shillington Farmers' Market. Helping her with the selection is Carmen S. Rolinski, son-in-law of Walter S. Shearer, owner of the Sinking Spring R.D. 6 poultry farm. Mrs. Horning, right, gives her husband a sneak preview of things to come while, below, Mr. Horning reacts to that stuffed feeling of Thanksgiving feast. – Eagle Photos by Richard T. Miller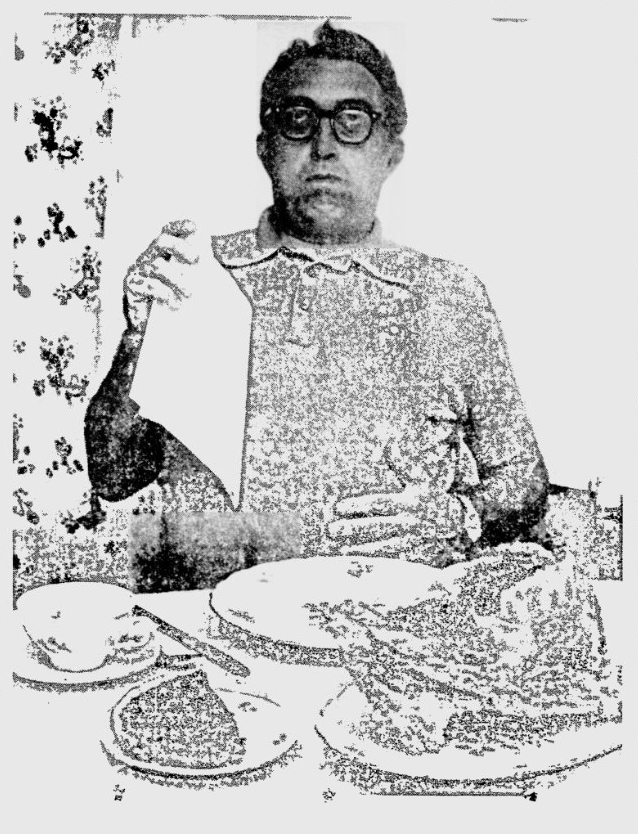 Demolition Under Way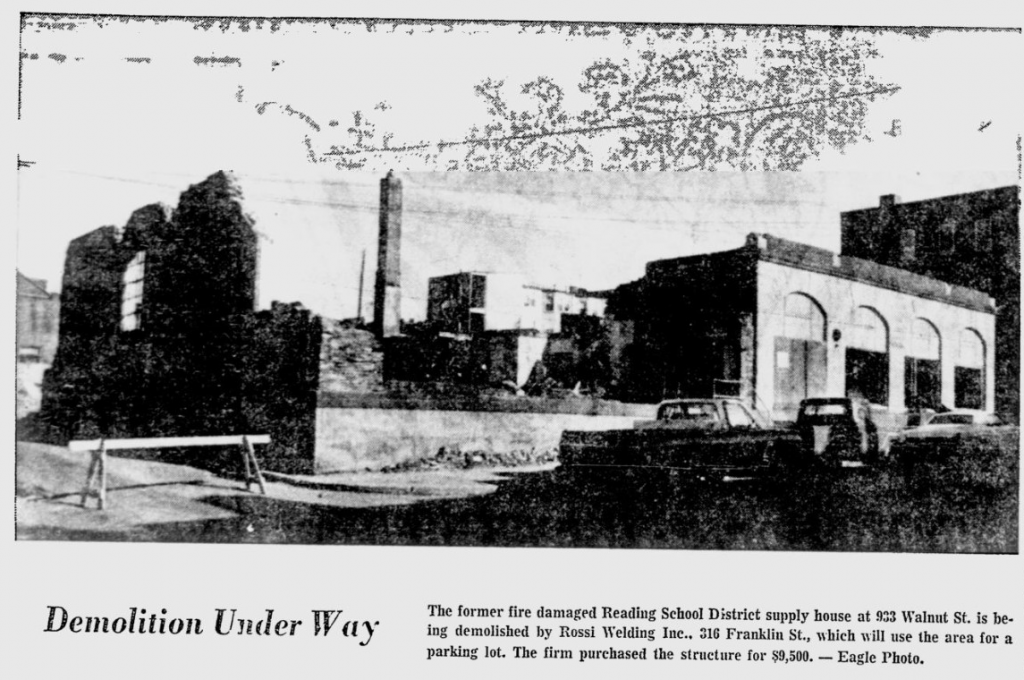 The former fire damaged Reading School District supply house at 933 Walnut St. is being demolished by Rossi Welding Inc., 316 Franklin St., which will use the area for a parking lot. The firm purchased the structure for $9500. -Eagle Photo
Santa at the Berkshire Mall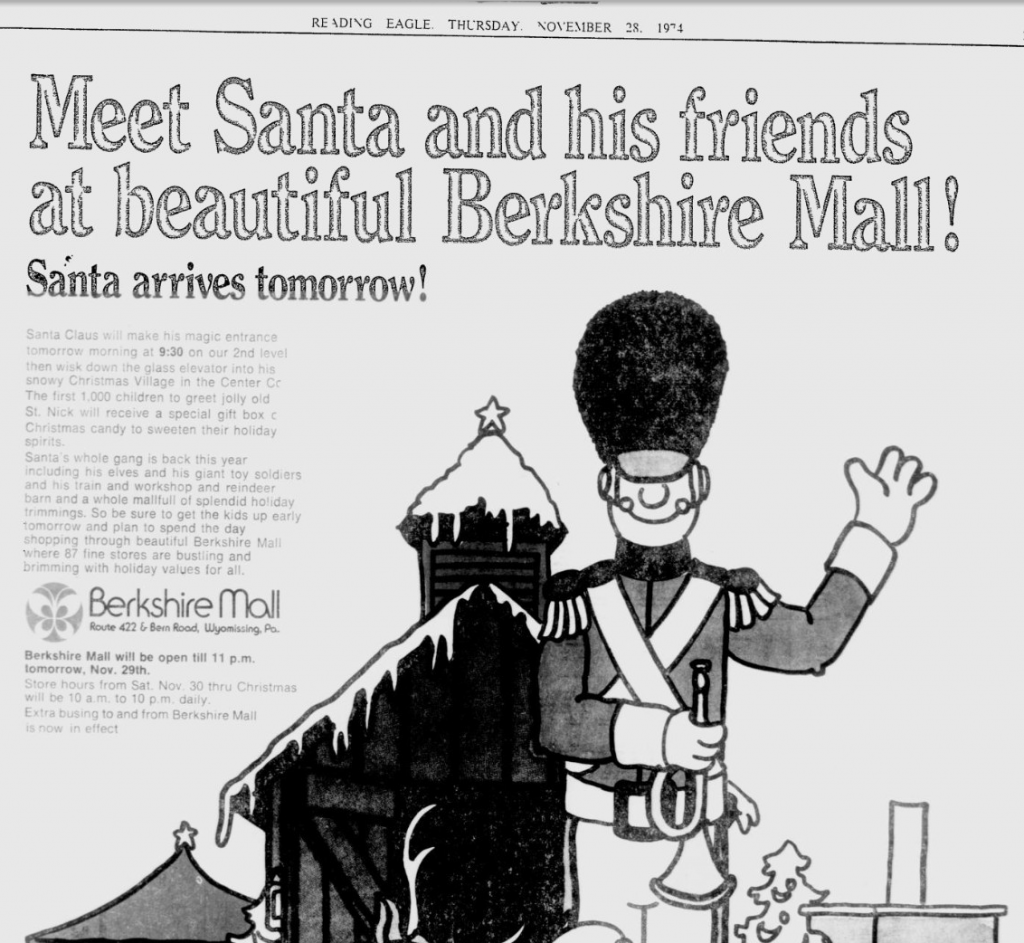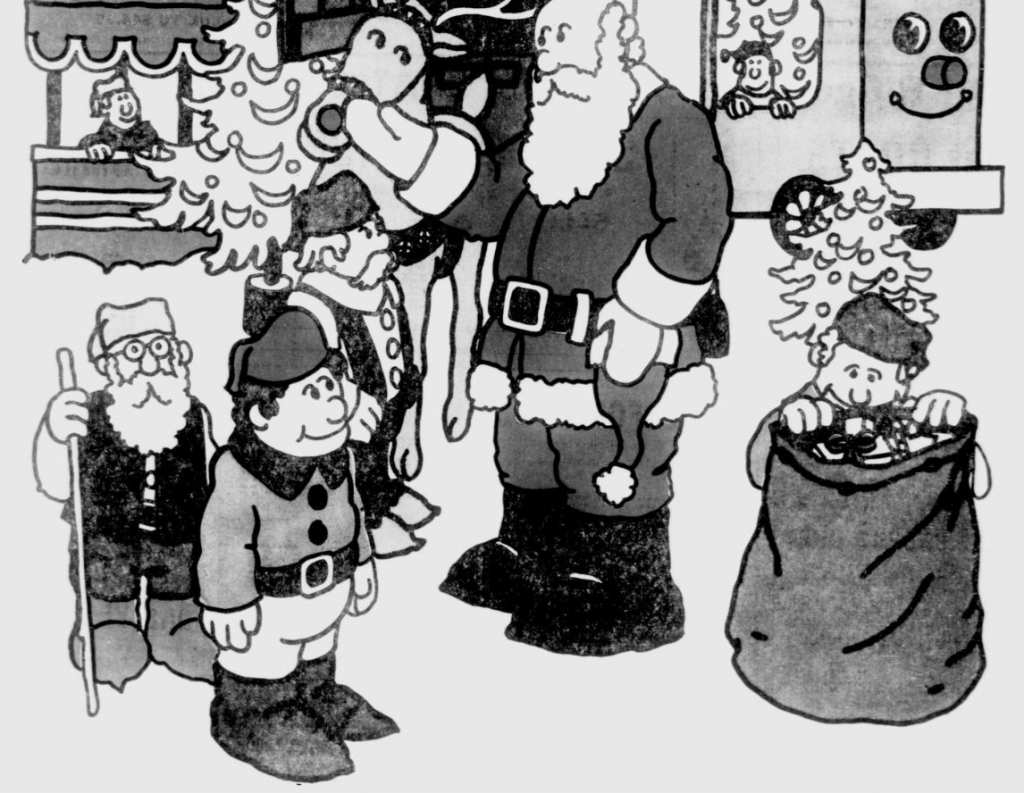 Santa Claus will make his magic entrance tomorrow morning at 9:30 on our 2nd level then wisk down the glass elevator into his snowy Christmas Village in the Center Court. The first 1,000 children to greet jolly old St. Nick will receive a special gift box of Christmas Candy to sweeten their Holiday spirits.
Santa's whole gang is back this year including his elves and his giant toy soldiers and his train and workshop and reindeer barn and a whole mallfull of splendid holiday trimmings. So we sure to get the kids up early tomorrow and plan to spend the day shopping through beautiful Berkshire Mall where 87 fine stores are busting and brimming with holiday values for all.