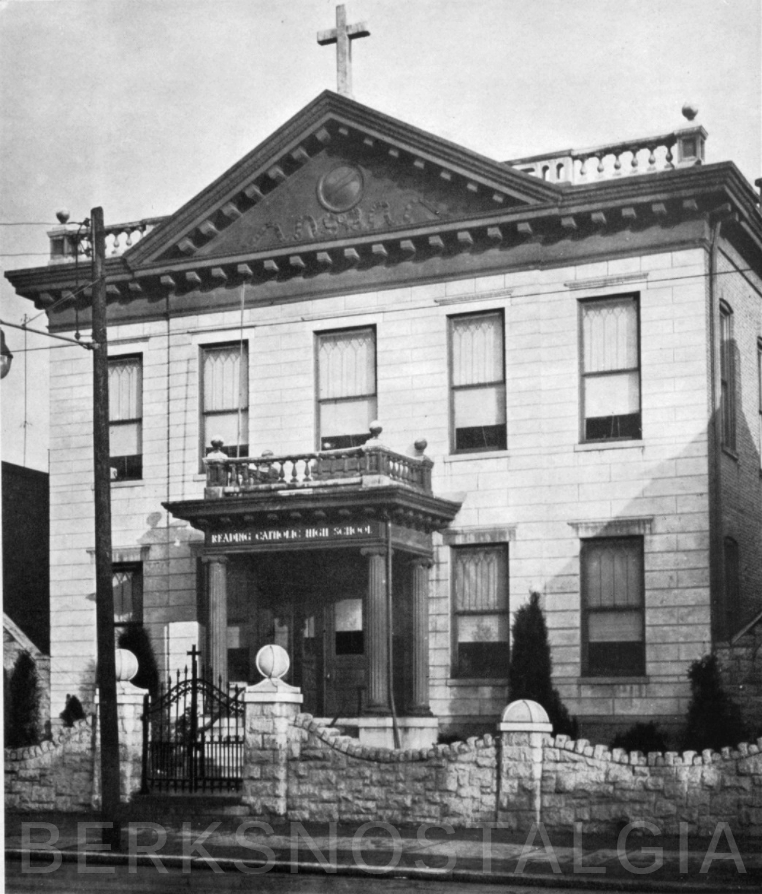 Before Holy Name, or even Central Catholic, there was another Catholic High School in the city of Reading. St. Peter's Reading Catholic High, or more well known as just "Reading Catholic High" was located at 225 South 5th Street in Reading.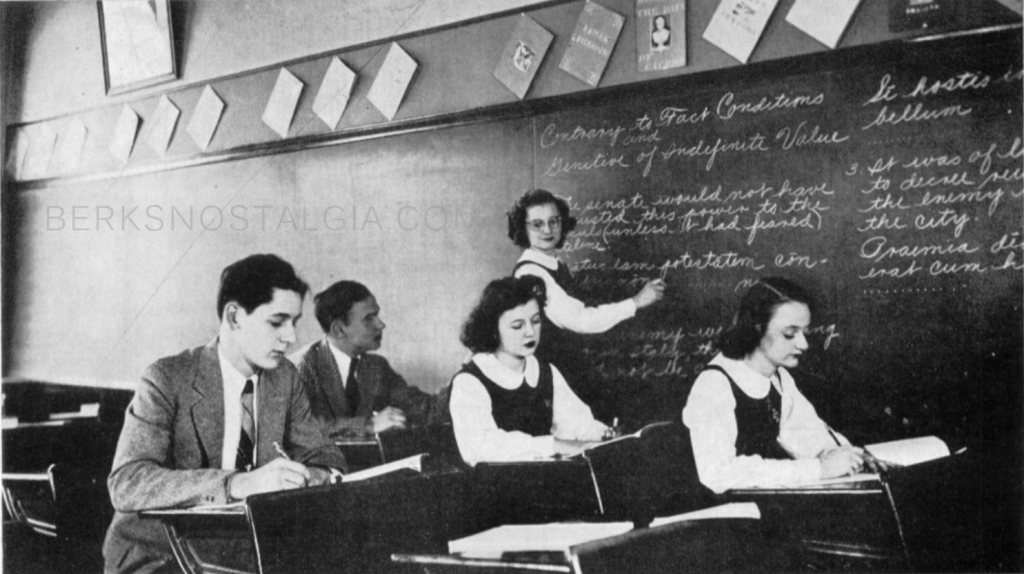 St. Peter's Reading Catholic High was founded in 1911 and in 1914, the first graduating class received their diplomas. By 1930, the Pennsylvania Department of the Commonwealth accredited Reading Catholic High School as a first-class high school.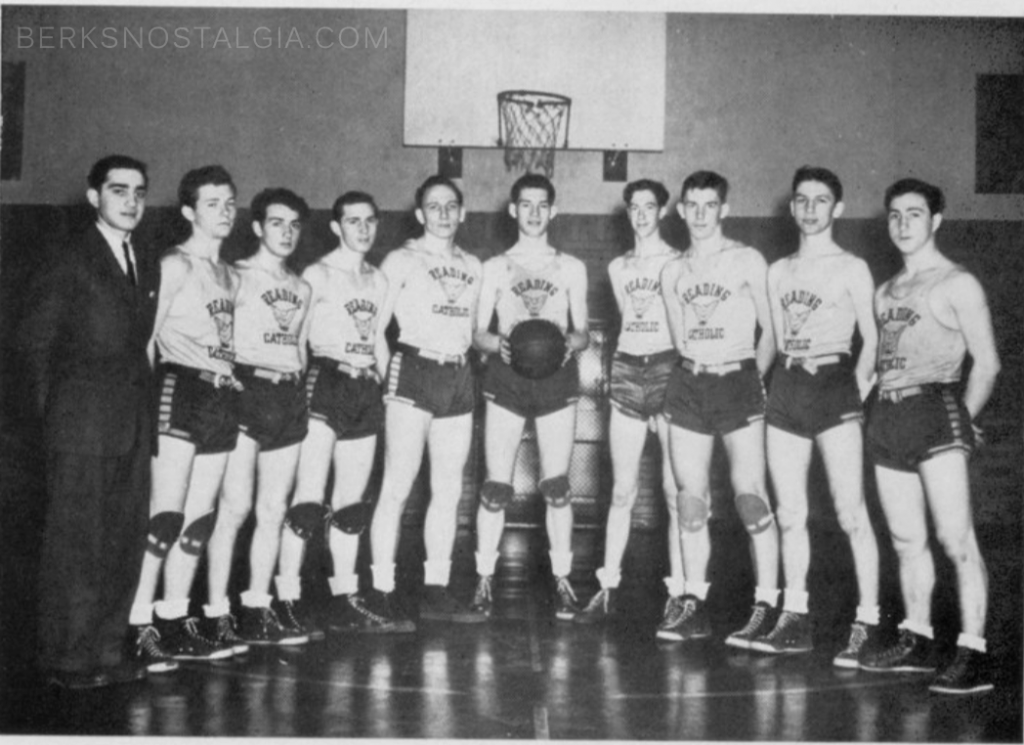 St. Peter's Reading Catholic High school colors were blue and gold and their sports mascot was an Eagle. In the school's prime in the 1940s, sports included a Boys Basketball team, Cheerleading, Girls Volleyball team, Girls Basketball team, Boy's Baseball team, Sprinting, and even a club Football team put together by the students themselves. Other activities included Band, Orchestra, Art Club, History Club, and Visual Education Club. The school building itself did not have any sporting amenities, so their teams used Reading's Southwest middle school's Gym. During this time class size averaged between 60-70 students.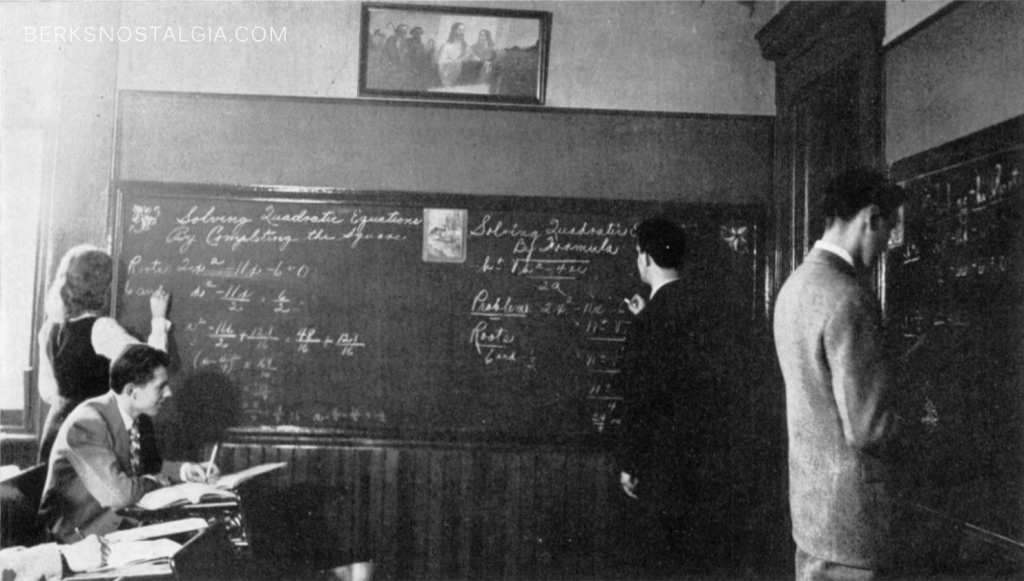 Enrollment declined at St. Peter's Reading Catholic High in the late 50s and early 60s. For the last 8 years of the School's existence, it had no sports teams due to a lack of participants.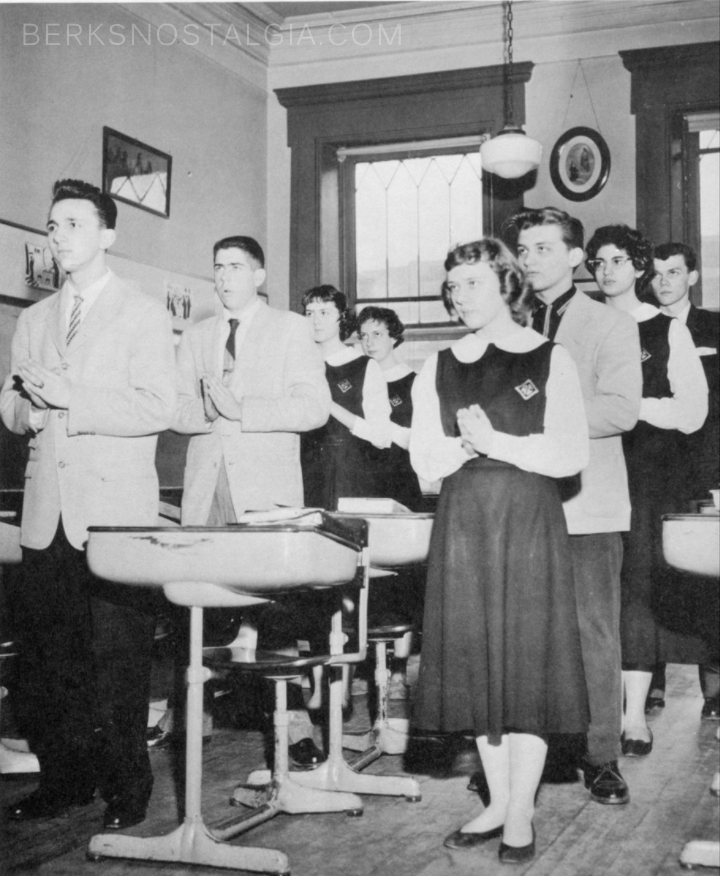 In 1964, Holy Name High School replaced Reading Catholic High School. The final graduating class from Reading Catholic High School numbered just 26 students and took place on June 4, 1964. Holy Name opened in August of the same year.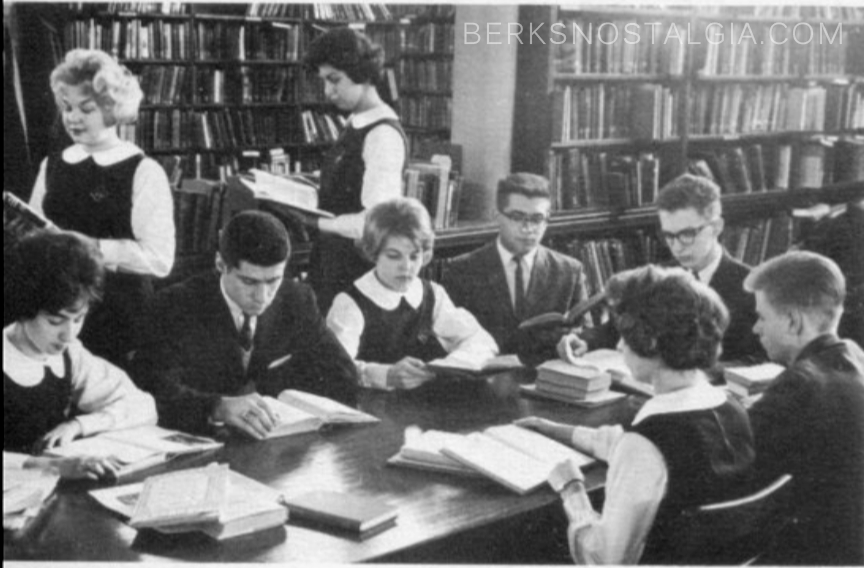 St. Peter School building still exists and continues to educate students from kindergarten through 8th grade in the catholic school system.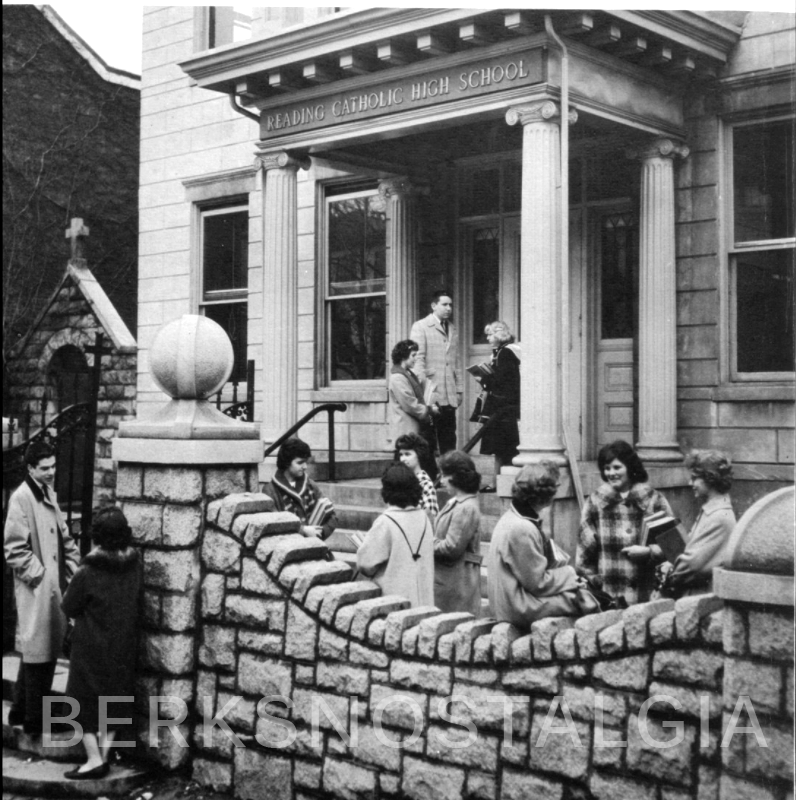 Sources: St. Peter's Church
Buy Reading Catholic High School Vintage Apparel
SHOP BERKS NOSTALGIA'S DEFUNCT SCHOOL COLLECTION