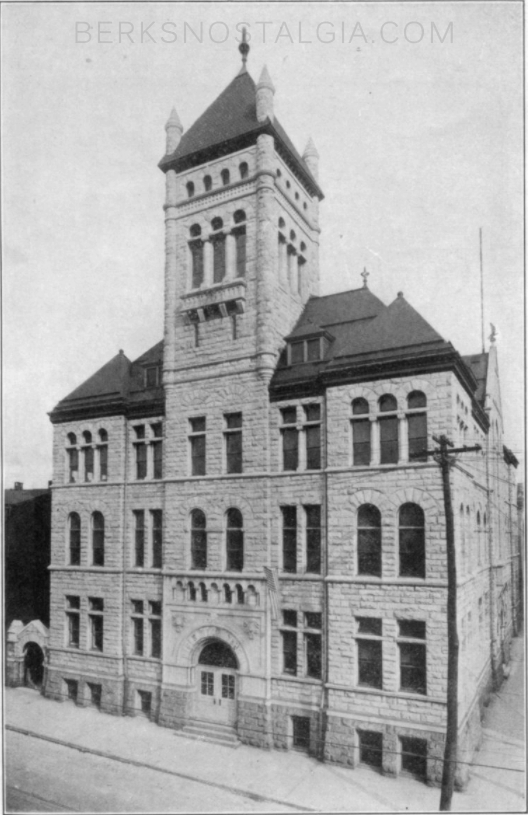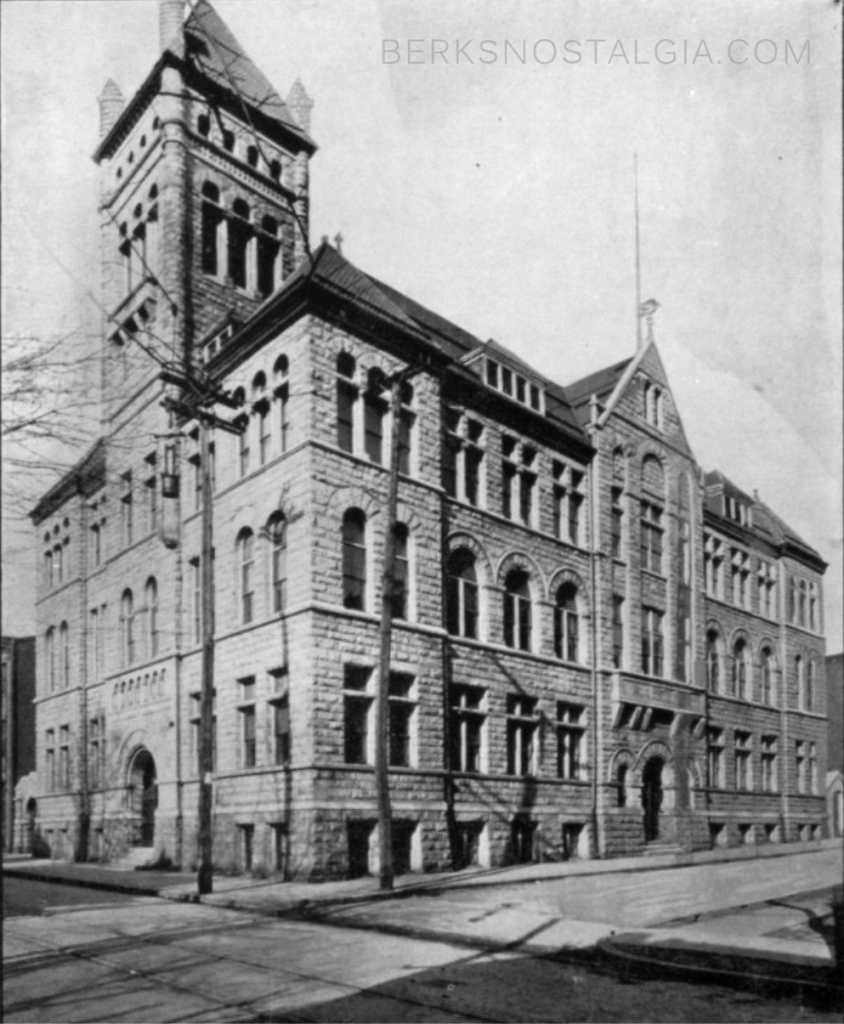 The Reading Girl's High School was established in 1895 at the old Reading Academy building on 4th and Court Streets. The building was originally built in 1839, and occupied by an all-boys private school called the Reading Academy until 1853. Between 1853 and 1894 it was a public school institution named City Union High School.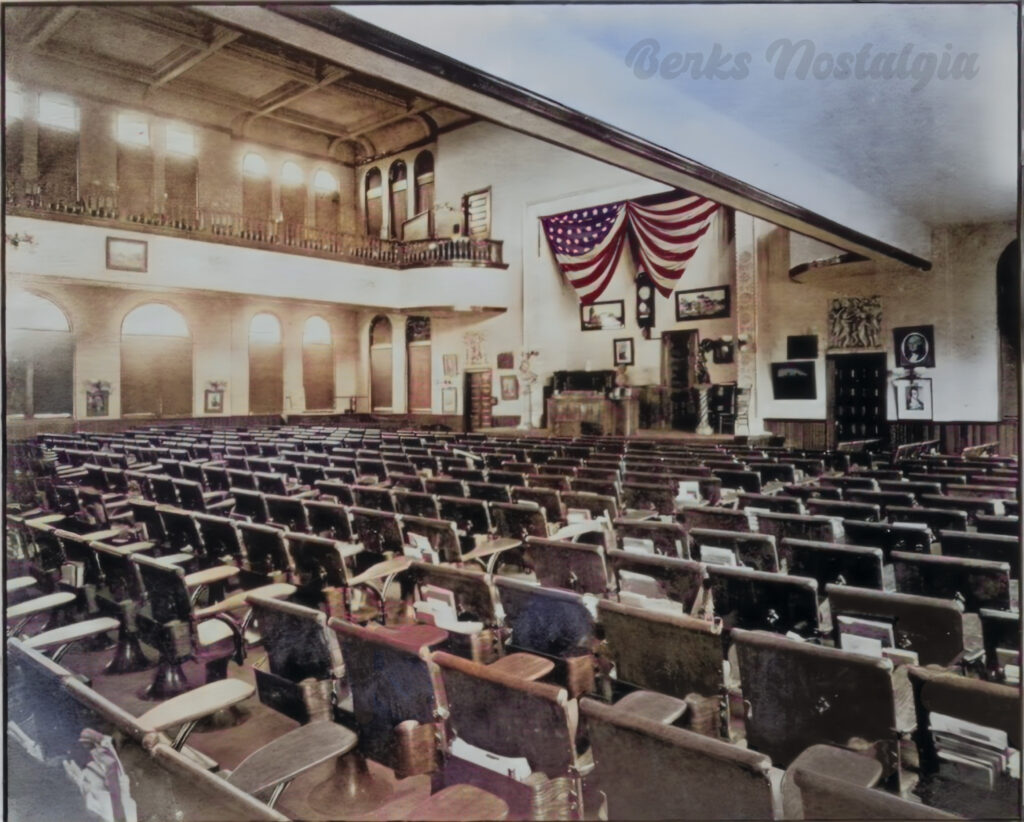 In September of 1857, thirty-eight girls began attending classes in an upper room of the Boy's Academy building. The boys and girls were kept separate for two years until coeducation began in August of 1859. Although the radical idea of coeducation was accepted early in the city of Reading, racial segregation continued until 1876, when the City Union High opened its doors to students of all races.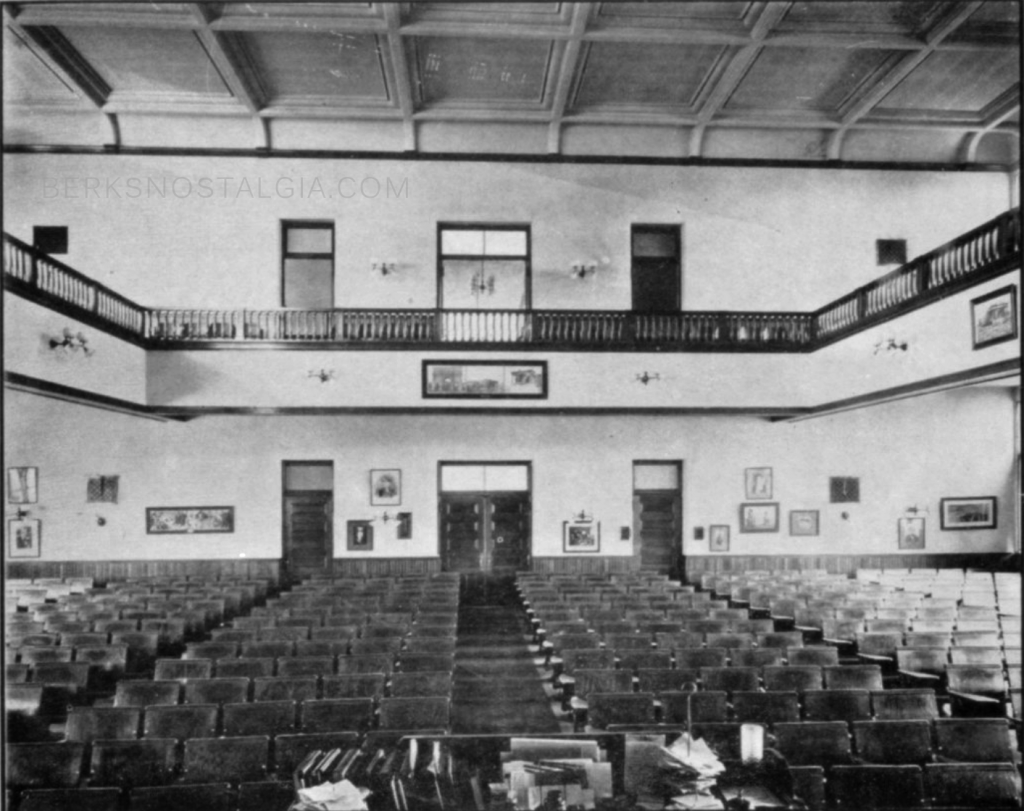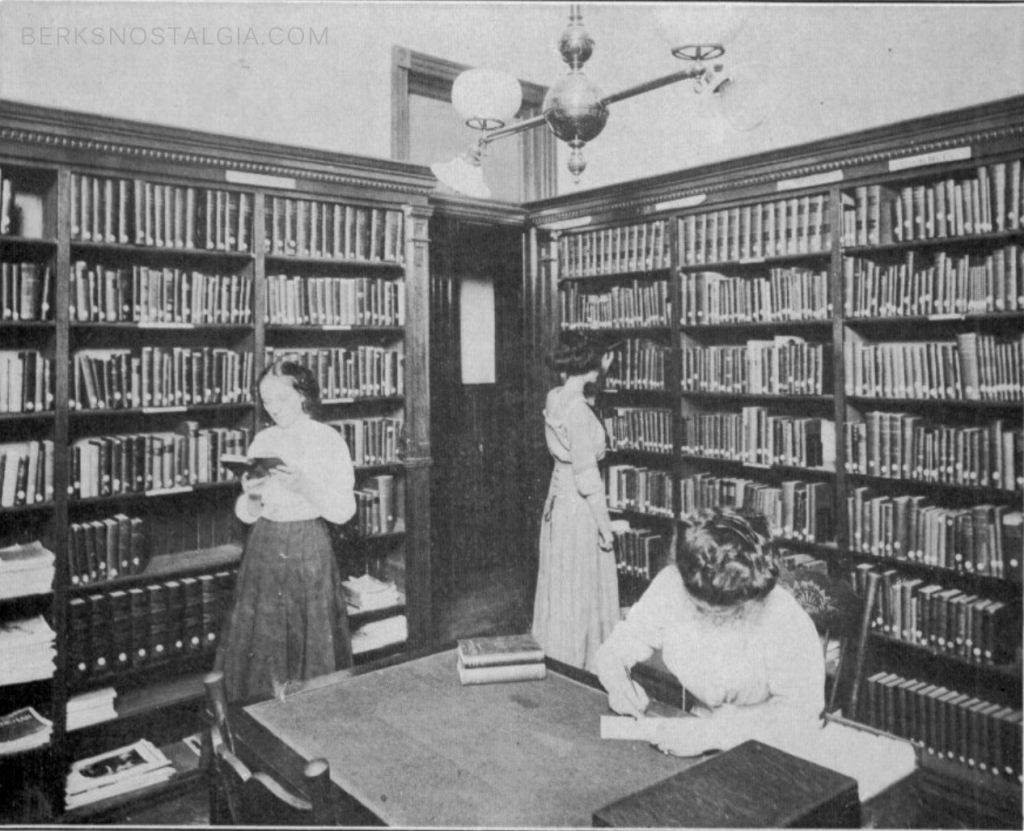 When the high school enrollment had reached the figure of 325 in 1881, board members decided to again abolish coeducation in the high schools. In the fall of 1881, the boys were transferred to temporary quarters at Eighth and Penn streets, while a new Boys' High School was being built. The girls stayed in the building at 4th and Court Streets.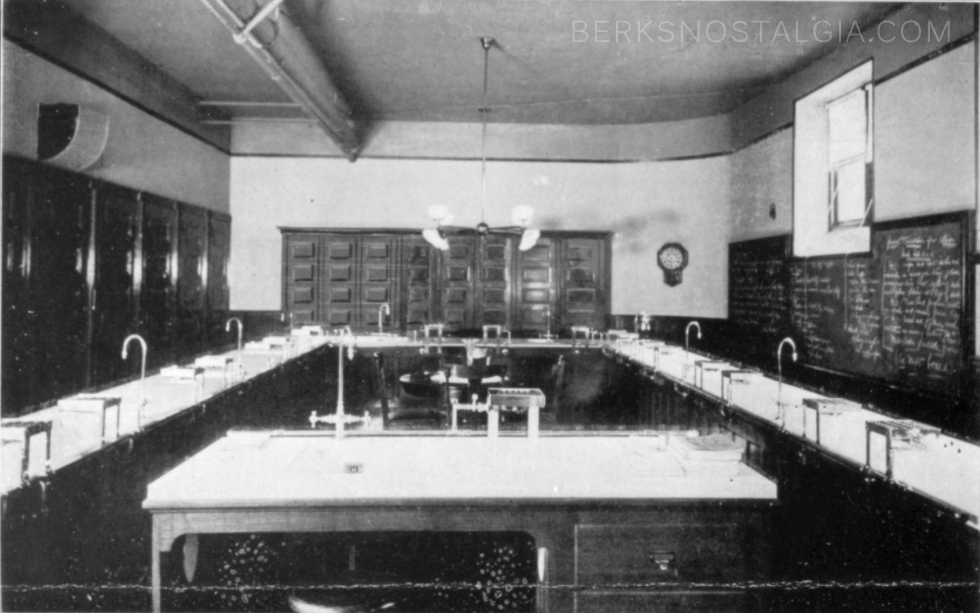 Paving the way for Women's Education
In 1915 Reading Girl's High School provided a course in the care of infants. This was one of the first courses of its kind offered in public schools in the state of Pennsylvania. Philadelphia School systems implemented a similar course the year after Reading.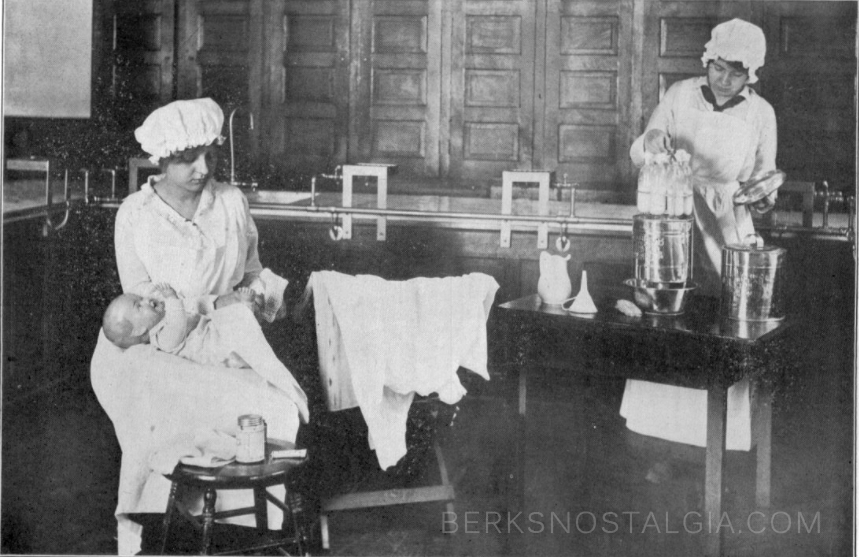 Laying the Cornerstone of the New Reading Senior High School Building
On June 12, 1926, officers of the grand lodge of Pennsylvania, Free and Accepted Masons, laid the cornerstone of Reading's Cosmopolitan High at Thirteenth above Douglass. Full Masonic ceremonial was observed and the platform was filled with representatives of various Masonic bodies.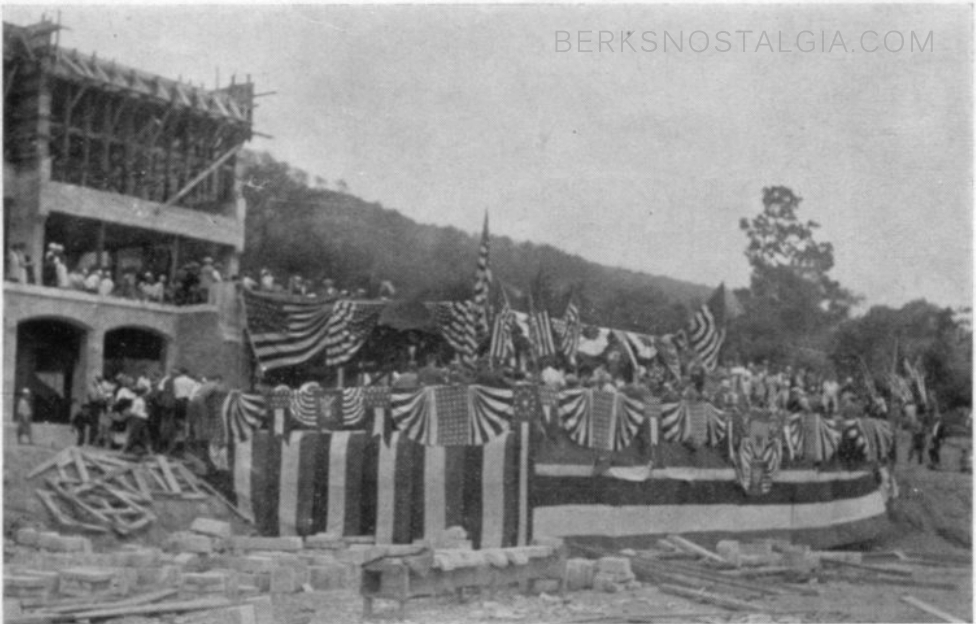 At the direction of the grand master one of the officials placed a box in the stone. In the box, which was sealed, were copies of the minutes of the school board for 1925 and 1926, a school directory and names of the officials of the school district, an American flag, a Bible, copies of local papers, a set of present day postage stamps and coins of 1926.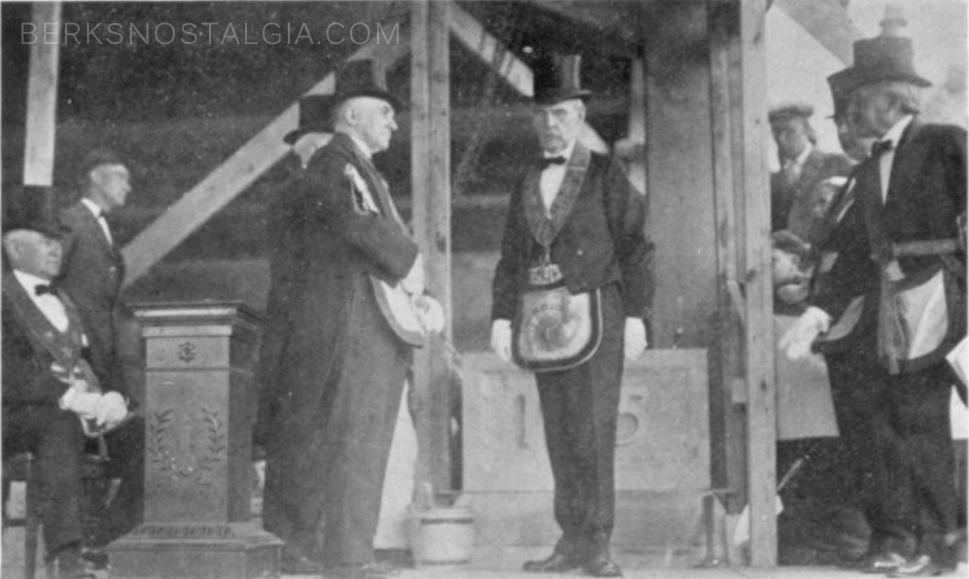 After the current Reading High School building was completed in 1927, coeducation was again practiced with males and females attending the same new building. The old Girl's High School building became Southwest Junior High School for the Reading School District. The building served as Southwest Junior High until it was demolished in 1961.
Sources: Reading School District, History of Reading Book