The structure known as the Mineral Springs Hotel was built around 1815 as a "woolen factory" or a textile mill. That venture failed within the first three years. It was turned into a privately owned hotel, restaurant and resort in 1818 which it would remain for the better part of two centuries.
The Reading Water Co. bought the property in 1859 and dammed the creek to provide water to nearby residents, at one point providing up to 120,000 gallons a day.
The City of Reading acquired the Reading Water Co. and this property in 1865.
Fresh "mountain" mineral water flows right under the porch of the building. The water was believed to have healing properties and was marketed as such.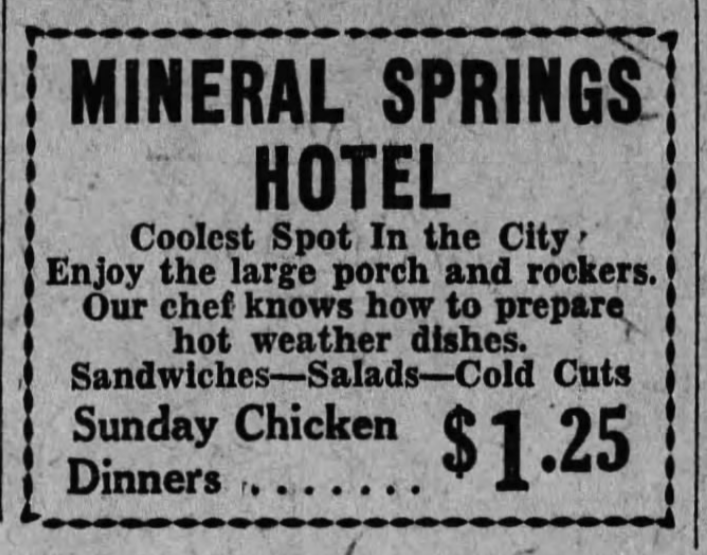 The Mineral Springs Hotel sits behind Pendora Park, and includes Mineral Spring Park which winds up the mountain toward Egelman's Park. The Gravity Railroad once passed Mineral Springs on its way up the mountain. The only remains are a staircase to nowhere – once leading to a platform which was a part of a train stop along the gravity railroad's loop.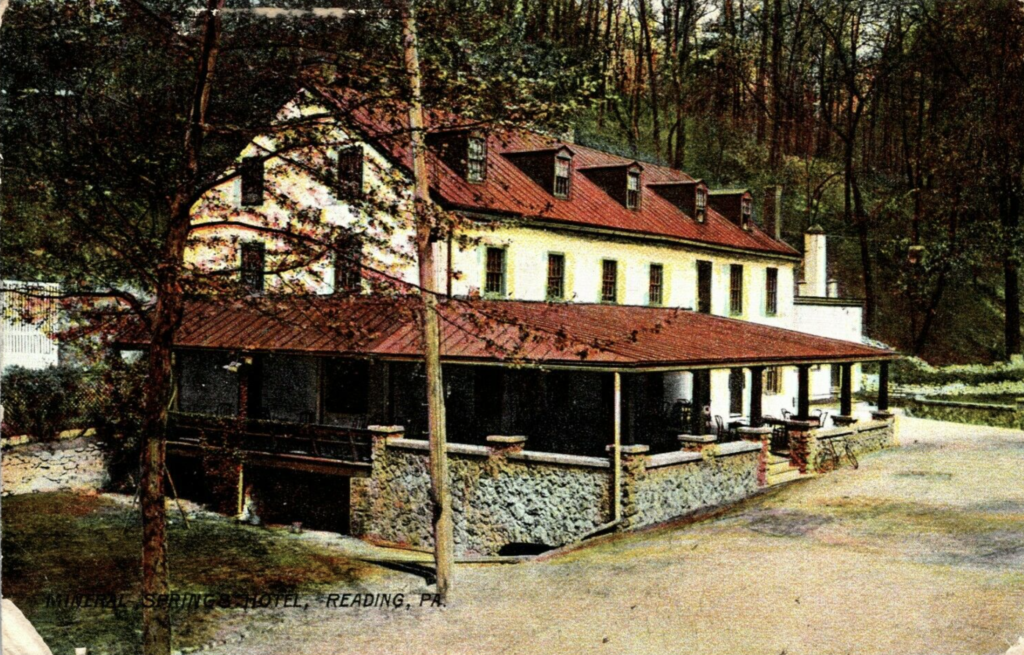 The city leased the building to various tenants over the 150 years they've owned it. Mineral Springs was a hotspot of many organizational dinners, banquets and dances in the 1900s. The most recent tenant of the property was East Ends Athletic Club, who vacated in 2017. The property has been abandoned since their departure.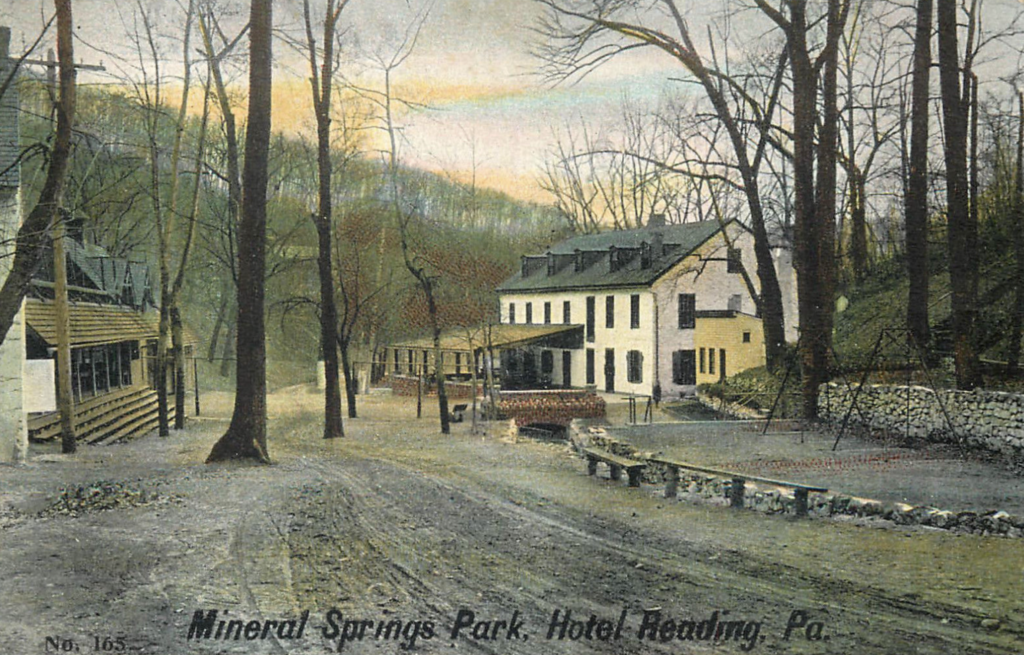 In May 2022, an article was released in the Reading Eagle stating the building may be facing potential demolition due to being beyond disrepair from years of neglect by the city. The fate of the 207 year old building remains to be seen.
UPDATE: The building was destroyed by a fire in the early morning hours of March 4th, 2023.