On Saturday September 10th I had the pleasure of visiting John Updike's childhood home at 117 Philadelphia Avenue in Shillington. John lived here from his birth in 1932 until he was 13 years old. It is widely known that Shillington and the city of Reading were the inspirational foundation behind many of his stories and novels.
His most famous 4-part "Rabbit" novel series was set around a character living in Reading; though the locations were renamed in the book. The film adaptation was shot around Berks County in 1969. While the 1970 movie was widely considered a flop, two of the later novels in this series – Rabbit is Rich and Rabbit at Rest – would be recognized with the Pulitzer Prize for fiction. 
The home, built in 1884 and purchased by John's grandparents in 1922, was also the subject of some of his work. In 1945 his Mother moved their family to his grandparent's farm in Plowville. Updike was so affected by leaving he would write a famous essay titled the Dogwood Tree: A Boyhood. In the essay he compares himself to a tree that was planted by his parents and grandparents in the side yard around his first birthday. John died in 2009 but the tree he grew up beside still stands next to the house.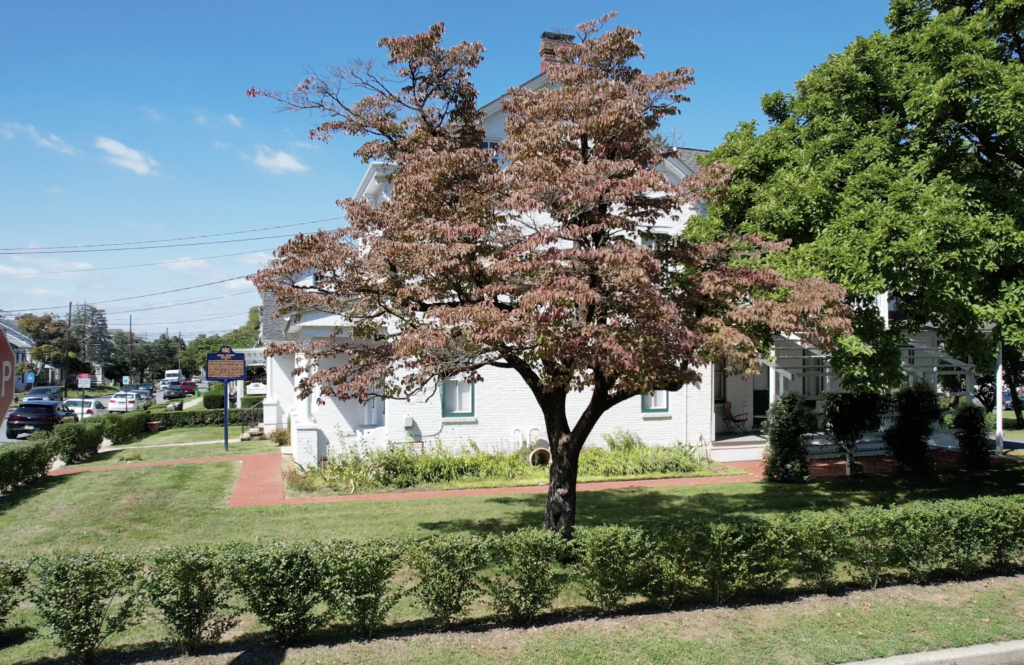 The house was purchased by the John Updike Society in 2012, earned itself a spot on the U.S. Nation Register of Historic places in 2019, and was set to open as a museum in 2020. Covid ultimately ended up pushing that back – the Society officially dedicated the state historical marker in October of 2021 in announcement of its grand opening. In September 2021 the John Updike Society generously paid for signs to be erected around a local stream recently named "Rabbit Run". The tributary runs through Shillington, Kenhorst and Cumru where it spills into the Angelica Creek. The signs are right on route 625 just north of route 724 and helped the society add more Updike interest to the area.
The museum is open to the public on Saturdays between 12pm-2pm and has 10 rooms of exhibits about John's life and career as a writer. The interior was restored to how it would have looked while the Updike family lived there.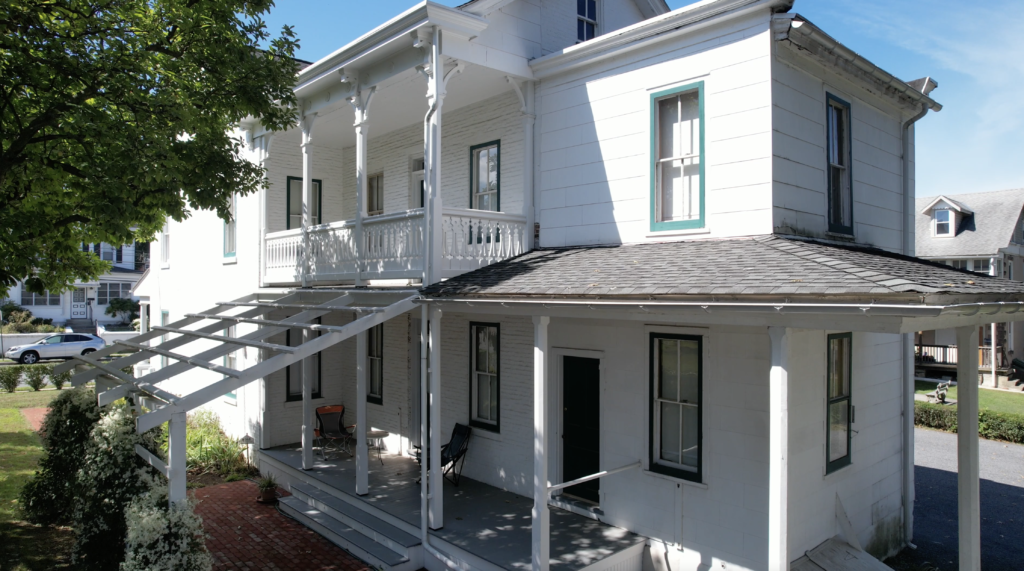 John was undoubtedly a sentimentalist. Shillington was his entire world when he lived in this house as a boy. The two windows on the far right of the second story were his bedroom. Out of the back north facing window were the basketball courts at the back of Shillington High School; where his father taught Math and he himself would graduate in 1950.
John would attend Harvard the fall after graduating. He never came back to Berks as a permanent resident but was occasionally seen later in his life nostalgically wandering the Shillington streets he once called home.
---
Huge thank you to the John Updike Society for allowing me access to film their museum