The Sinking Spring Area Historical Society will hold an Open House in Heritage Park in Sinking Spring to celebrate the Society's 45th anniversary on Sunday, September 25 from 1PM to 4PM. The Society was formed in 1977 from the local Bicentennial Committee. The museum and buildings in Heritage Park, home of the Society, will be open to the public. There will be music by Phyllis Sands in the Freight House from 1:30PM to 3:30PM. Light refreshments will be available.
The 1872 passenger train station and 1858 freight house (once part of the Philadelphia and Reading Railroad's Lebanon Valley Line), circa 1926 Reading and Columbia Railroad signal building and circa 1900 office building will be open for viewing, along with the museum collection of local area Sinking Spring and Spring Township historical items and Reading Railroad artifacts and memorabilia, including numerous items original to the station. This is open to the public and all are welcome and admission is free. The event will be held rain or shine.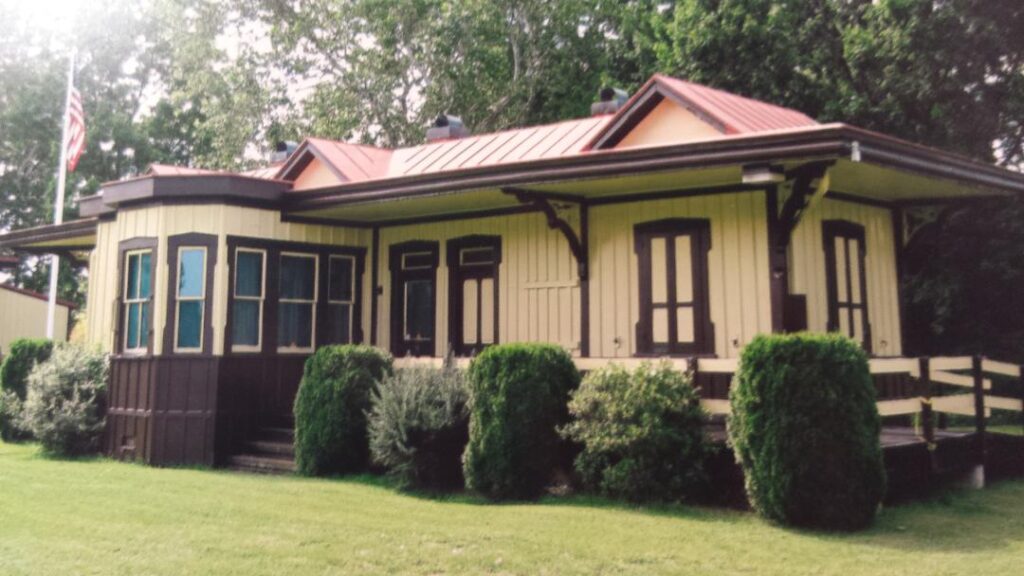 Prior to the open house, on Wednesday, September 21 at 7PM local historian and author, Paul Druzba, will present an historical program of vintage photographs entitled " Neversink-Reading's Other Mountain" about the Berks resort era including the scenic Neversink Mountain Railroad, 150 room Grand Neversink Hotel and the many old time resorts and scenic stops along the railway covering 1880 to 1930. The meeting will be in the large Freight House. Masks can be worn by personal preference. Open to the public.
Heritage Park is accessed via Penn Avenue (Rt. 422) in Sinking Spring; take Park Ave. at west end (at Willow Glen Park) to Clematis Ave. Follow Clematis and go through townhouses to park gateway and entrance. Follow lane to freight house (far building). For more information, call Paul Miller, 610-678-4219.