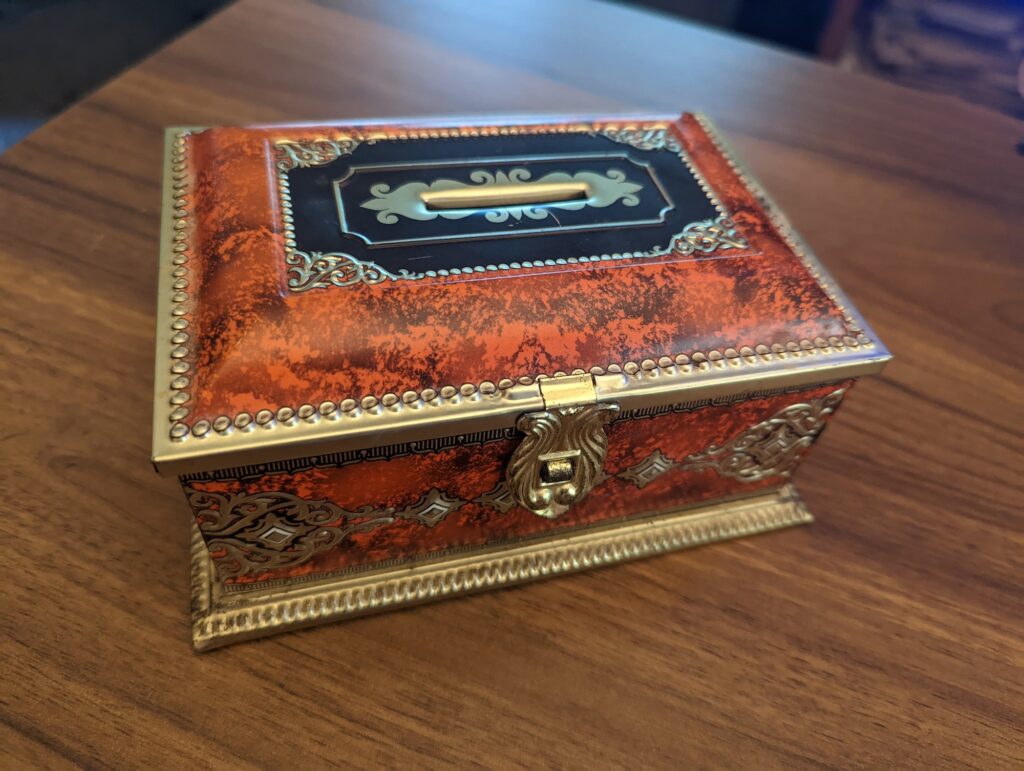 Happy Labor Day! A viewer found my blog and wrote me asking if I wanted this Linette Candy tin and was nice enough to mail it to me. I am unsure of its purpose or exact time of origin. A google search yields that there are plenty of these out circulating, but with quite a few different designs. This one has the numbers 6404/2 on the back, which I assume is an identification number of some sort.
On the bottom is the vintage Linette Candy Co. logo followed by James P. Linette Inc. Reading PA U.S.A. Below that it says the container was made in Western Germany and is Klann Quality. Linette Candy Co was founded in 1927, but the Western Germany notation indicates this is a post-WWII item.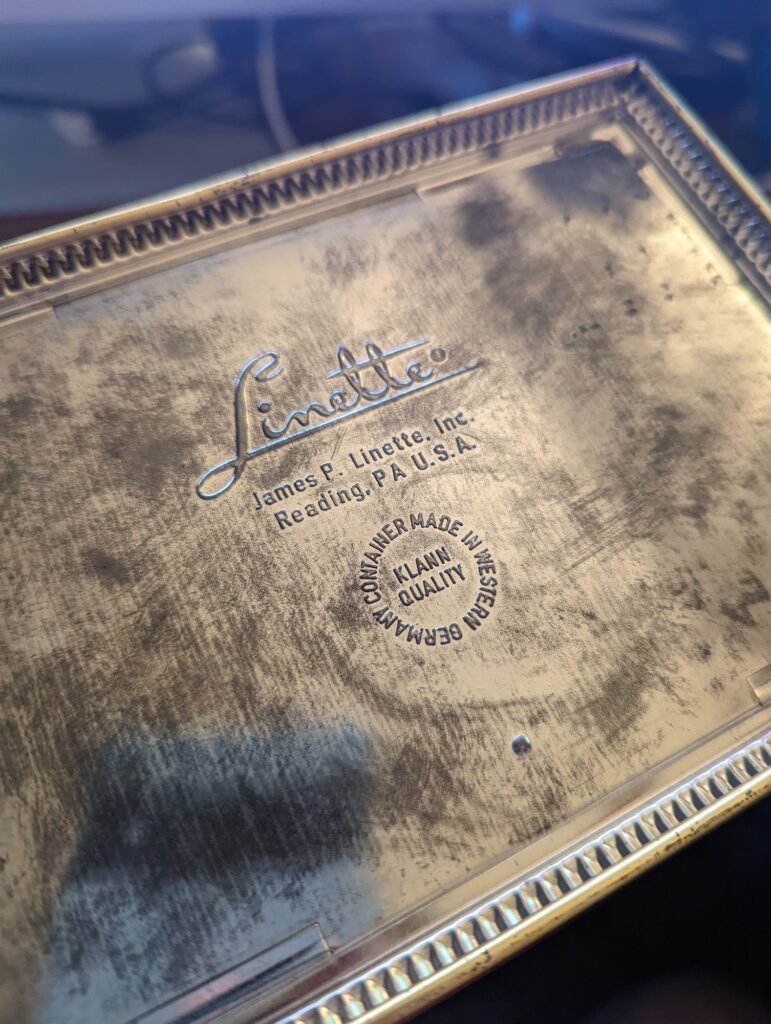 It took a little digging to find the source – Klann Packaging – located in a town called Lanshut, in Bayern, Germany. They actually still make festive tins.
It is my assumption that this tin was used to hold candy. Perhaps as a display in a store? If you can confirm or know its purpose feel free to drop a comment.
---
If you have a nostalgic object you think would make a good feature for this blog shoot me an email at [email protected]