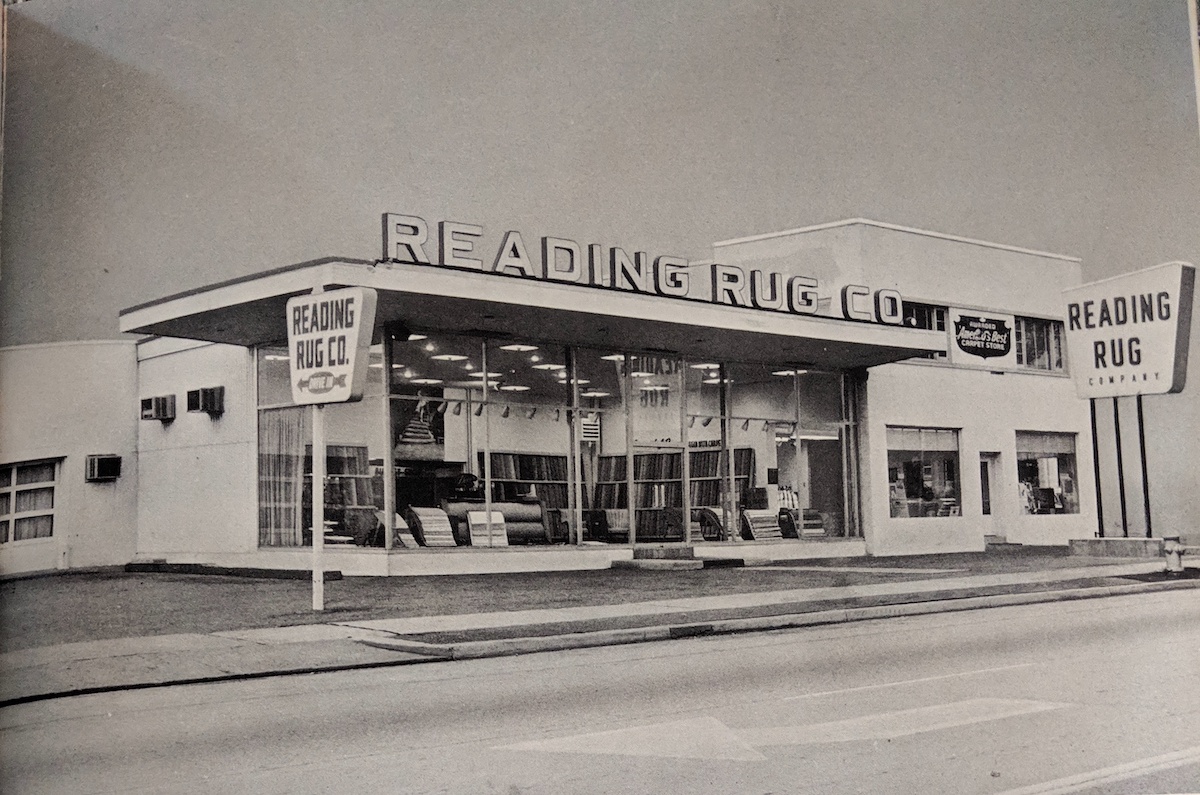 Reading Rug Co, pictured in 1961, was located on Lancaster Ave. As far as I can tell Reading Rug Co no longer exists, though it at the time boasted it was one of the most outstanding carpet specialist in the United States.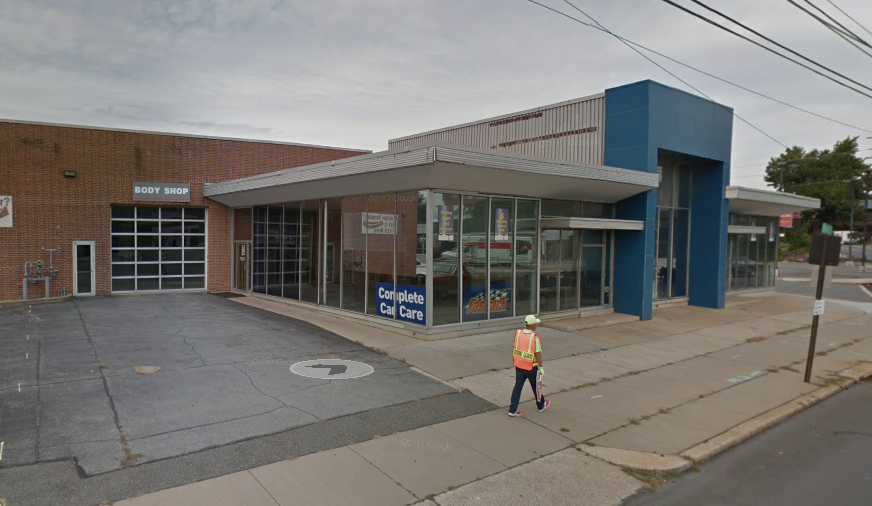 I'm not sure of it's exact location, but it appears it could be the former AW Golden building at 801 Lancaster Ave, which has obviously been renovated since. The building is currently for rent. Can anyone confirm? The last ads I can find in the Reading Eagle archives were run in October of 1996 for the Reading Rug Company. At the time it appears they were located at 711 Spring Street in Wyomissing. Not sure when they moved there or closed, do you remember?

According to a 1991 Reading Eagle Article,
"Reading Rug Works" was founded in 1899 by Frank S. Kelley, a Canadian immigrant. The business began as a small manufacturer of rag rugs in the 1900 block of Perkiomen Avenue. Today, Reading Rug Company remains a family owned business. It has expanded the products it sells to include wood flooring; Oriental and area rugs, and wall, window and bed coverings.