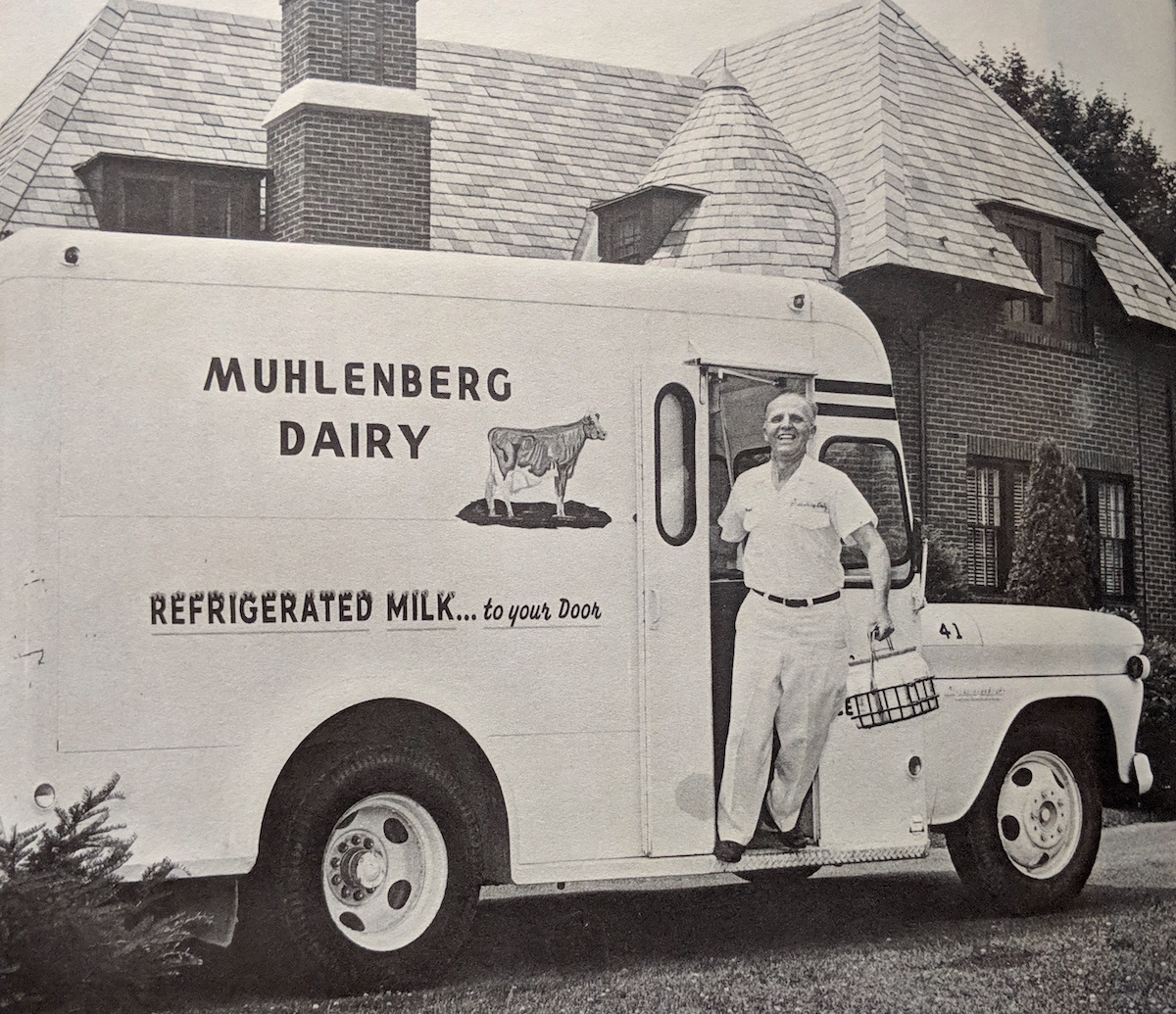 Ah, the milkman, fresh milk to your doorstep daily. A service that hasnt been utilized in at least 3+ decades, yet everyone has heard the term. How many of you still have your milkbox laying around?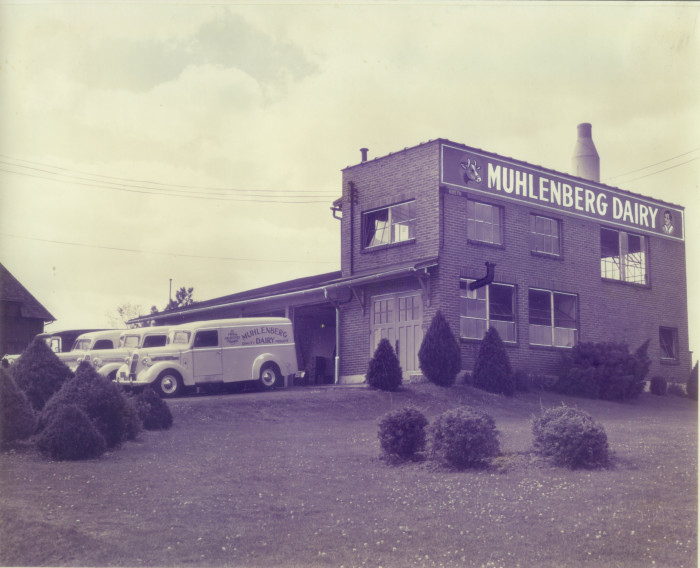 According to the Berks History Center website,

"In 1907, the dairy industry began to flourish in Berks County with a number of prominent dairy farms in Muhlenberg Township including Fairfield, Fink, Keystone, Luden, Muhlenberg, St. Lawrence, Dietrich and Clover Farms. The Muhlenberg Dairy opened its doors for operation as a manufacturer of dairy products in 1916.
According to a 2011 Reading Eagle article, Muhlenberg Township was "…a big area for milk delivery, with three major dairies working in neighborhoods along Route 61″ during the 1950s and 1960s. These three dairies were Muhlenberg Dairy, Clover Farms and St. Lawrence Dairy. Home delivery in Berks County ended in the late 1980s (according to the same article). Clover Farms, who bought the Muhlenberg Dairy in the 1980s, still operates on Rt. 61 today.
The Muhlenberg Dairy produced a number of dairy products including a popular Berks County treat called the Cho-Cho, a chocolate malt dessert. Cho-Chos have been popular in Berks County for at least 60 years and are a nostalgic reminder of a time when children relied on corner stores and the ice cream man to satisfy their summer sweet-tooth cravings. This old-fashioned treat was reinvented in 2006 at Intel's Sandwich Shop in Muhlenberg Townshipby Randy Gilbert and Julie Sansary, who later established Julie's Olde-Tyme Cho-Chos."