Lets talk about Gadgets, the lesser-known and not as successful (as the likes of Showbiz Pizza Place and Chuck E. Cheese) animatronic themed restaurant from the early 1980s. From 1982-1984 this cutting edge restaurant was upstairs at the Berkshire Mall. It featured animatronic singing robots as entertainment.
A 20-minute show entertained guests every half hour. For kids, Looney Tunes was the featured presentation. It was also targeted to adults, featuring a LaBARatory bar and evening shows as well. Above are images of the Berkshire Mall location, taken by the programmer of the animatronics.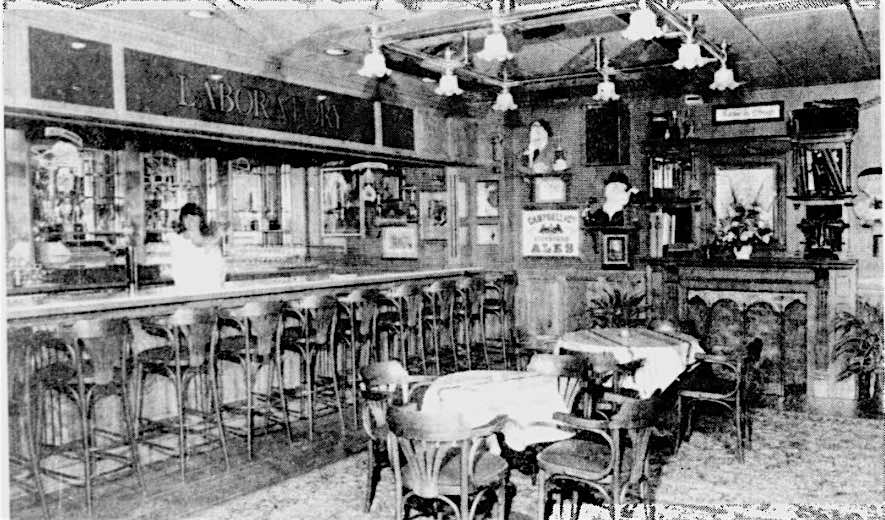 The company behind the eatery boasted plans for eventually having 150 locations all over the United States. The first location opened in 1981 in Ocean Township, NJ and was originally called Gizmos. This first location was renamed Gadgets in February 1982. The Reading, PA Berkshire Mall location opened shortly after, and included five Looney Tune animatronics and the Sammy Sands the piano player.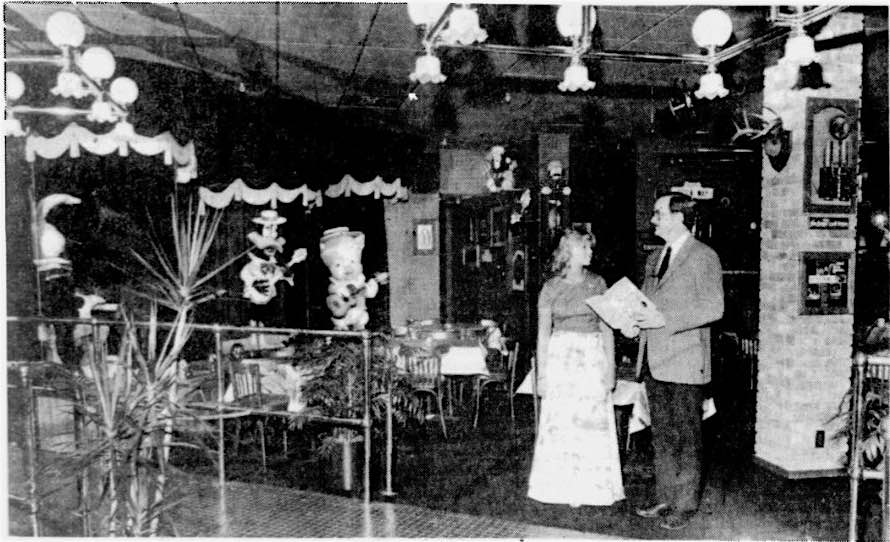 The five Looney Tunes character animatronics were a one-of-a-kind prototype and the first to appear in any Gadgets restaurant. The Berkshire Mall location was also the first to get a Looney Tunes stage show.*
Gadgets Restaurant was fairly short lived and a bit overzealous in their plans for country-wide takeover. The chain had a brief expansion to 12 locations in the United States, including Niles, Ohio (December 1982 opening) and Towson, Maryland (Jan 1983 opening). They also attempted a smaller scale "cafe" style concept location that only featured Sammy Sands. It seems like whomever was behind Gadgets specifically chose smaller cities just outside of major metropolitan areas to market this restaurant to.
The idea proved too costly to make a profit. The cost of buying and servicing animatronics was very high at the time, and the revenue gained was not enough to counter it in a mainly children's themed restaurant. Gadget's ultimately closed down after just two years. According to a comment on this website, the location at the Berkshire Mall was rumored to have a particularly shady end:
This rumor appears to not be based in truth, as this 1984 Reading Eagle article about the closing of the Gadget's location stated that Gadgets Restaurant gave the Berkshire Mall 2 weeks notice about vacating and was already on a month-to-month leasing plan, meaning the writing was on the wall.
Do you remember the Gadgets Restaurant? Do you have any images or stories to share? If you have any answers feel free to drop a comment or email us at [email protected]
---
*Informational contributions to this article were made by Pasq Notrook