From Rotten Tomatoes;
The CinemaScope process gets a rugged workout in Henry Hathaway's The Racers. Kirk Douglas stars as an Italian bus driver who dreams of entering the Grand Prix as a world-famous race car driver. Being Kirk Douglas, he achieves his goal, racing in all the major events around the globe. Dedicated to the philosophy of "winning is the only thing", Douglas alienates his fellow racers and everyone else with whom he comes in contact. Only when he is on the verge of losing his sweetheart Bella Darvi does our hero put his priorities in order. Adapted from a novel by Hans Ruesch, The Racers was remade in a 60-minute version as Men Against Speed, an entry in the weekly TV anthology The 20th Century-Fox Hour.
"The Racers" was released on May 24th, 1955.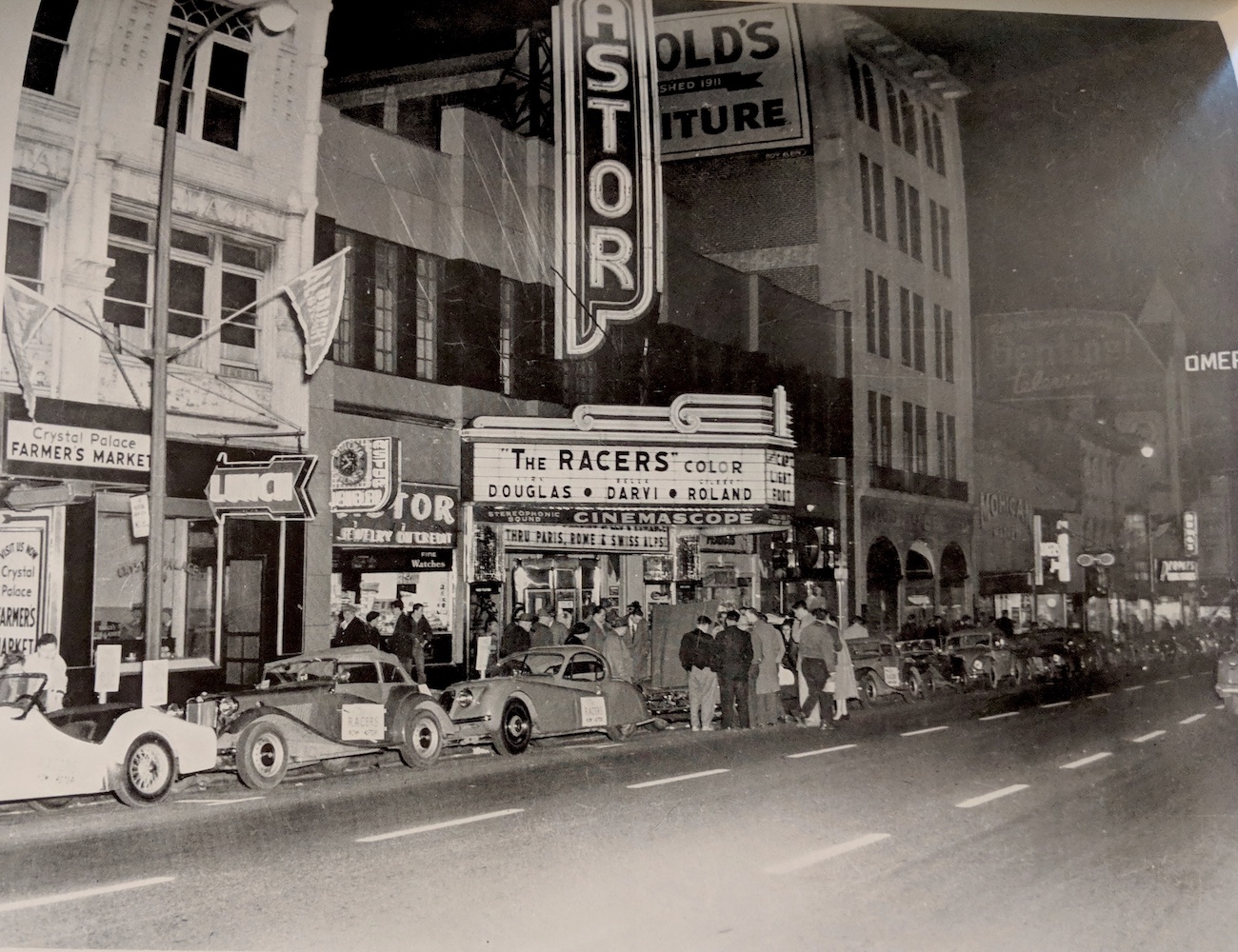 Images from "Berks Countians; The Wonderful Way We Live"