I got an email asking for help to solve the mystery of where the below photo was taken. The photo is of the back of the Reading Hospital around the time it was built in the mid-late 20s.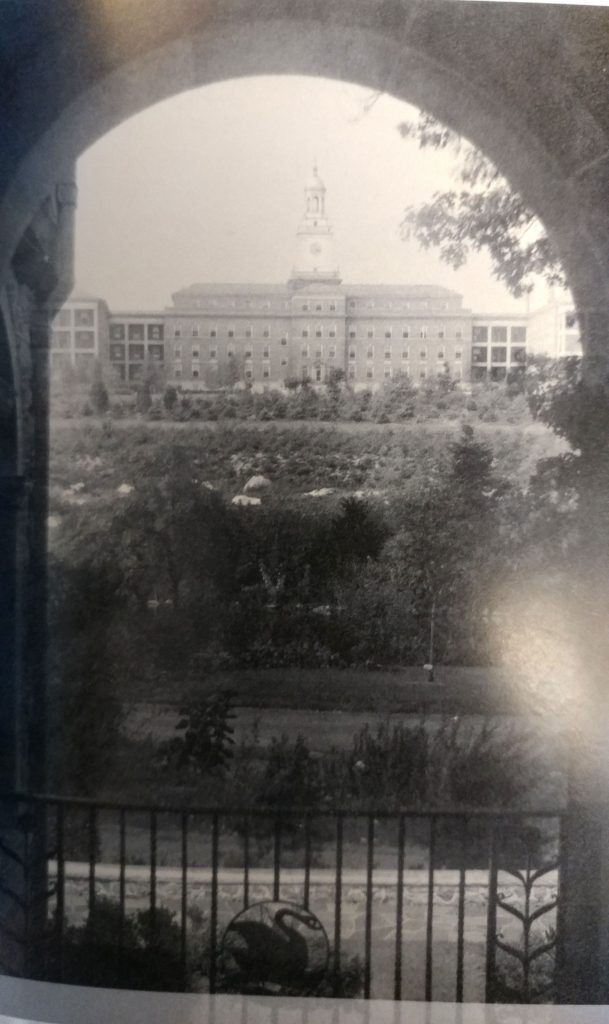 I checked out a few aerial photos I have of the area from 1927 and 1940. Due to the angle of the shot being straight on, I concluded it have to be on the museum grounds, and had to have been taken in the general area circled below.
When I looked a little harder at the photo the below things popped out at me. I believe a stone wall, Wyomissing Creek and Parkside Drive North (which was just a dirt road then) are visible in the photo. The stone wall is still at the museum, it runs along the Museum side.
However, the image doesn't appear to be taken from the museum itself. Does anyone remember another structure being on the museum grounds? Maybe some sort of stone gazebo with the swan decorative railing? Any information would be appreciated.