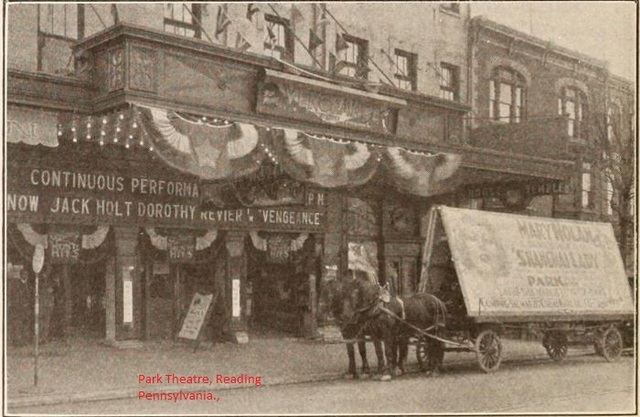 The Park Theater opened November 11, 1926, and it was closed by a fire on May 19, 1978. The theater was demolished the following year.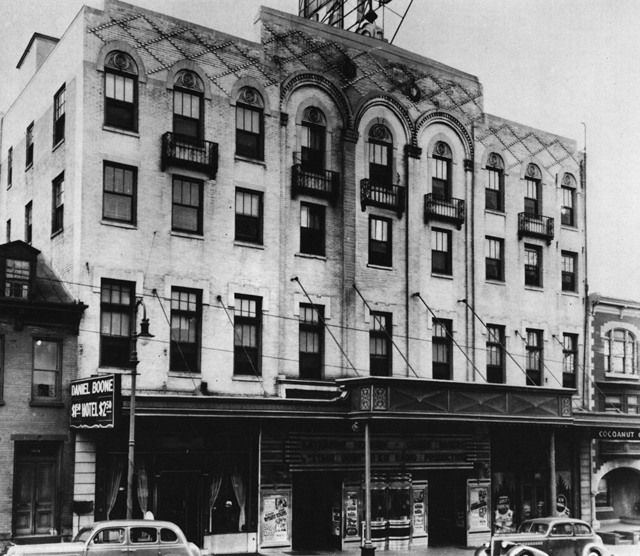 James S. Maurer operated the theater as a X-rated movie and live burlesque house, and in 1964 he was arrested along with two strippers in a raid by the Reading police. In the late 1950s and 1960s, the raids were fairly common. Maurer eventually bought the theater building, circa 1975. The building may have been leased to a New Jersey company in 1976, but Maurer was still involved in the management and operation of the theater. Burlesque shows returned, and he was arrested in another raid in January 1977. On May 3, 1978, the city declared the Park Theater and the adjoining Daniel Boone Hotel "unfit for human habitation". Maurer appealed the ruling and both businesses stayed open, but shortly after, the fire destroyed everything.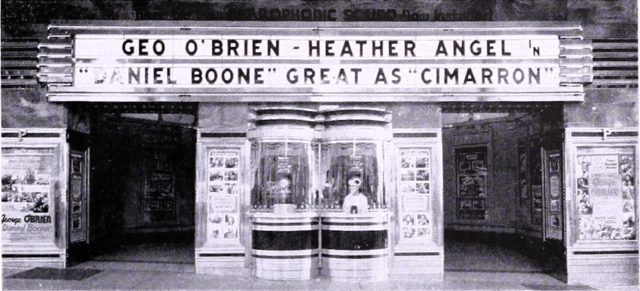 One of the featured strippers, "Jada" was connected to Jack Ruby and the Carousel Club in Dallas:
According to his 1993 Obituary,
James S. Maurer, died June 28, 1993, age 69.

President of James S. Maurer Investments, Inc.

Owned the Park Theater, the Park Luncheonette, the Frontier Bar, the Daniel Boone Hotel and the Park Bowling Alley.

In May, 1978, a fire destroyed the theater and damaged the hotel. Two months later, a fire destroyed the hotel and taproom.

In January, 1979, charges of arson against Maurer were dropped following a hearing before a district justice. He had been charged in December, 1978, with starting the blaze.

He was an unsuccessful Democratic candidate for mayor in 1967.

He appeared several times before a federal grand jury in Philadelphia, which probed kickbacks to officials in Reading and Berks County.


Huge thanks to David Procter for putting together all of this information!