30 Years has passed since the Blizzard of 1993. It was initially described as "The Storm of the Century", but only three years later the Blizzard of 1996 hit which easily topped this storm for that title.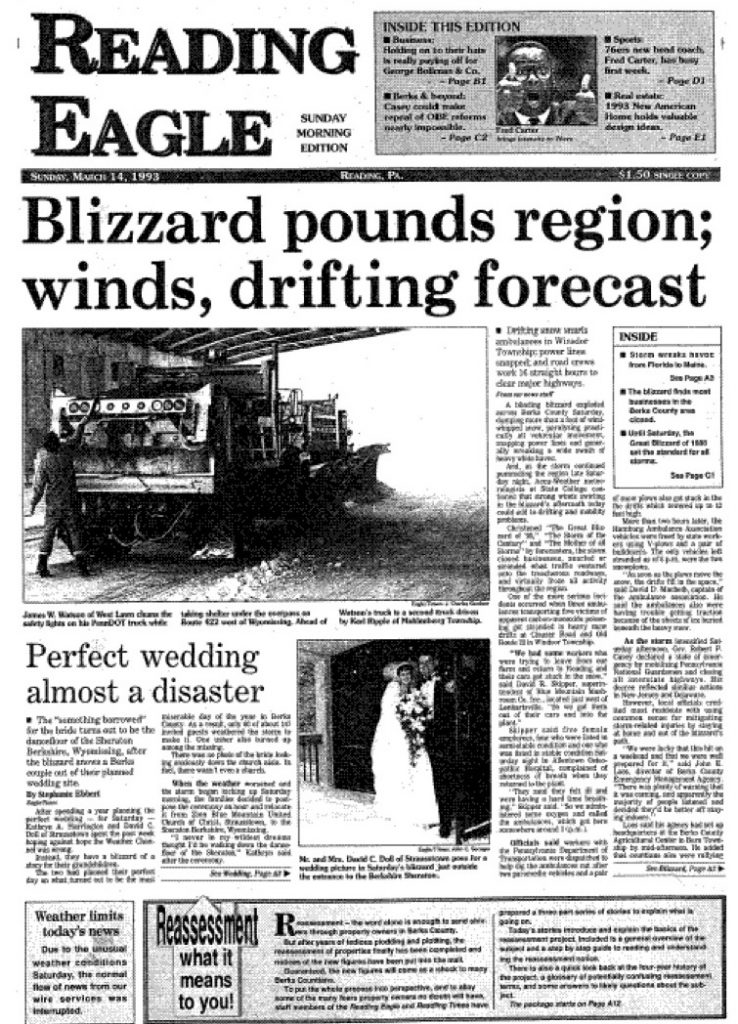 Late on the night of Friday, March 12th, 1993 the storm hit Berks County. In the days before the storm it was predicted to be large, but forecasters were uncertain whether the precipitation would be rain or snow. Had the storm tracked further west, it would have drawn warmer air from the mountains and been rain. However, it went directly up the east coast, with whipping winds causing blinding conditions. The snow persisted all day Saturday and tapered off Sunday the 14th.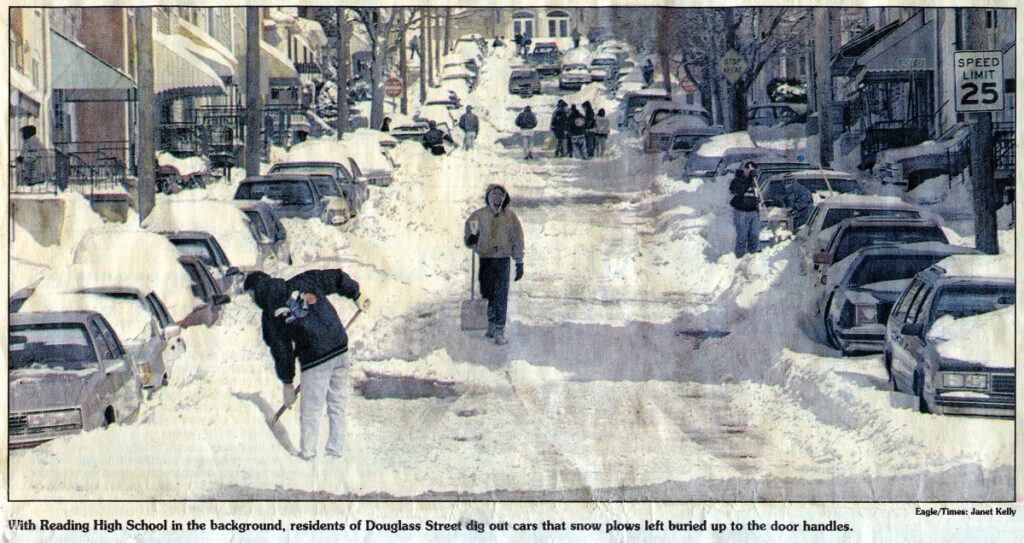 By the time the wind died down over 18 inches of snow had fallen on Berks that weekend. Five Berks County residents lost their lives due to this blizzard; two in the following days from shoveling the snow.