A quarter century ago this week we were hit with the biggest blizzard on record for the area. Snow started falling on January 6th 1996 and stopped on the 8th. Parts of Berks County recorded 34 inches of snow, but the raging winds caused major drifts which made the snow pile up to 100 inches high in certain areas. The weight of the snow proved to be a problem on rooves as there were many collapses in commercial and residential buildings alike. Boscov's North had a heating unit cave in through their roof and onto the toy section of the store on Jan 8th around 9pm. Luckily there were no injuries.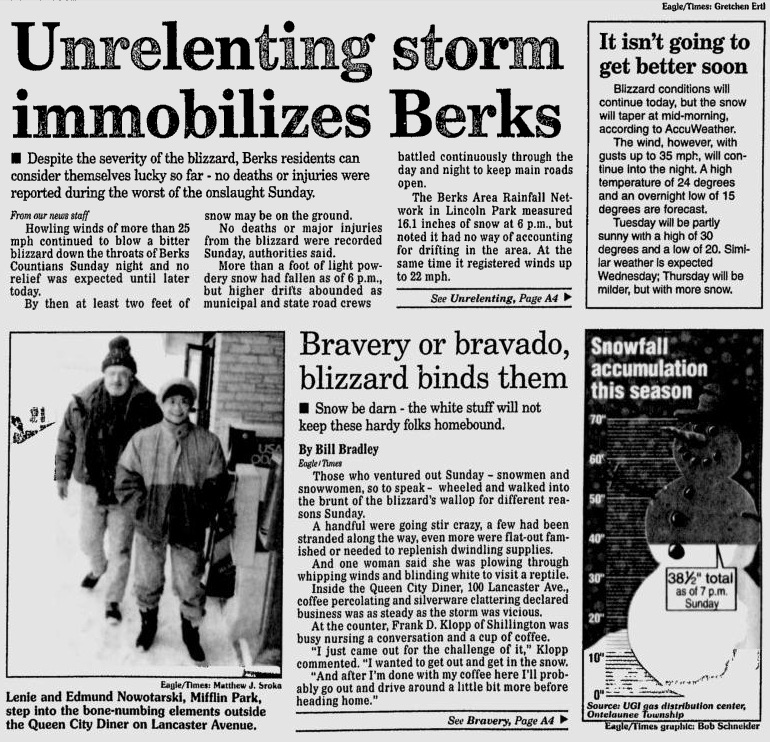 Another smaller storm hit us while we were still reeling from the Blizzard; 6-10 more inches fell on Berks on January 12th. Besides a dusting at the very end of January, this would be the last snowfall of the entire 1995-1996 winter season.
Things warmed up shortly after the immense amount of snow fell, and along with torrential rain caused quick melt which resulted in considerable flooding all over the Mid-Atlantic.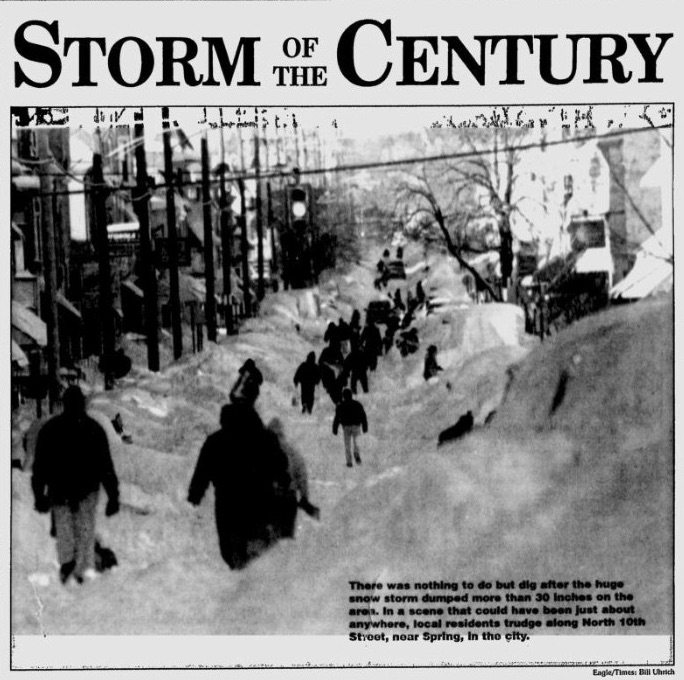 The only winter storm since the Blizzard of 1996 that has come close in terms of snowfall totals occurred in January of 2016. That snowstorm started on Jan 22nd and ceased precipitation on the 23rd. Snowfall totals for that 2016 storm across Berks were between 22-30 inches.
Above is the home video experience as my family lived it in our home near Fritztown, just outside of Sinking Spring. Narrated and filmed by my Dad, guest starring yours truly. It took two full days to get plowed out and school was canceled for over a week. What do you remember about the Blizzard of 1996?