In 1846 Charles Evans donated the first 25 acres that became the cemetery. His goal was to create a nonsecular place of rest for Reading's citizens that was removed from the hustle and bustle of the city. The site sits one mile north of Reading's city center, which was in the mid-19th century safely rural land.
In the 177 years since Charles' first donation, the cemetery added 94 more acres and has interred 62,000 bodies. Some of them were Berks County's most influential, prosperous and industrious people of their time. Watch the video above to see a few of the monuments their wealth afforded them.
Since its inception, the city has encroached and expanded far beyond the cemetery's once rural limits. Charles' original vision was that it would also be used as a public recreational space. He wanted people to visit the grounds and picnic.
One of the focal points of recreation was this pavilion which was the site of band concerts and social gatherings. You may know of the "other" witch's hat that sits atop Neversink Mountain. This is the original as it predates Neversink's by 6 years.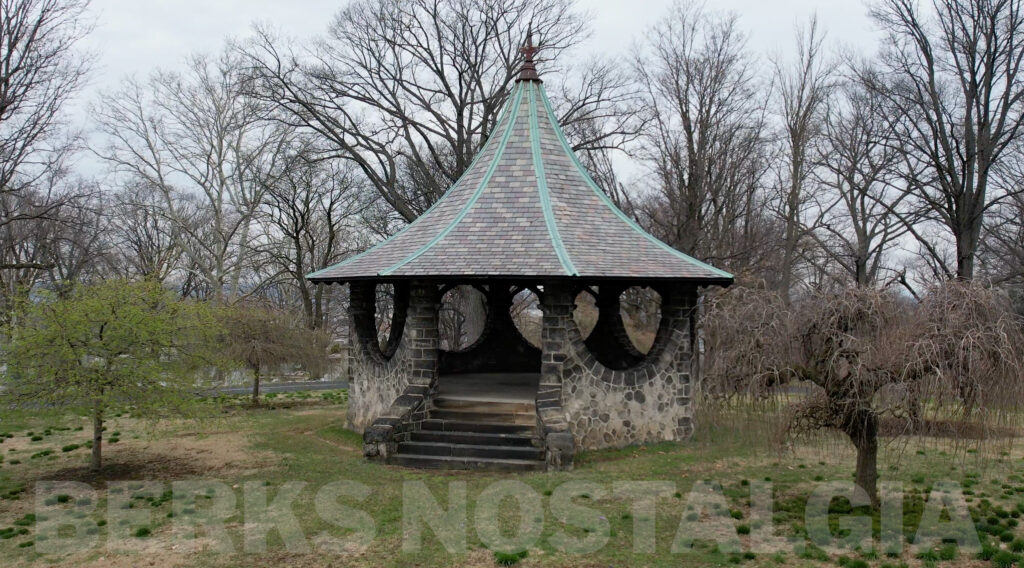 The pavilion was donated to the cemetery in 1886 by a man named William L. DeBorbon. DeBorbon was a New Orleans born Colonel who moved to Reading in 1835. He was most well known for the hotel he owned at the Southeast corner of Fifth and Penn Streets.
In 1932, a J. Hain Mengal took his own life by shooting himself in the head while sitting on a bench inside this pavilion. Mengel was arrested the week leading up to his suicide for charges of larceny in over $150k from the Savings and Loan Association in which he was the secretary.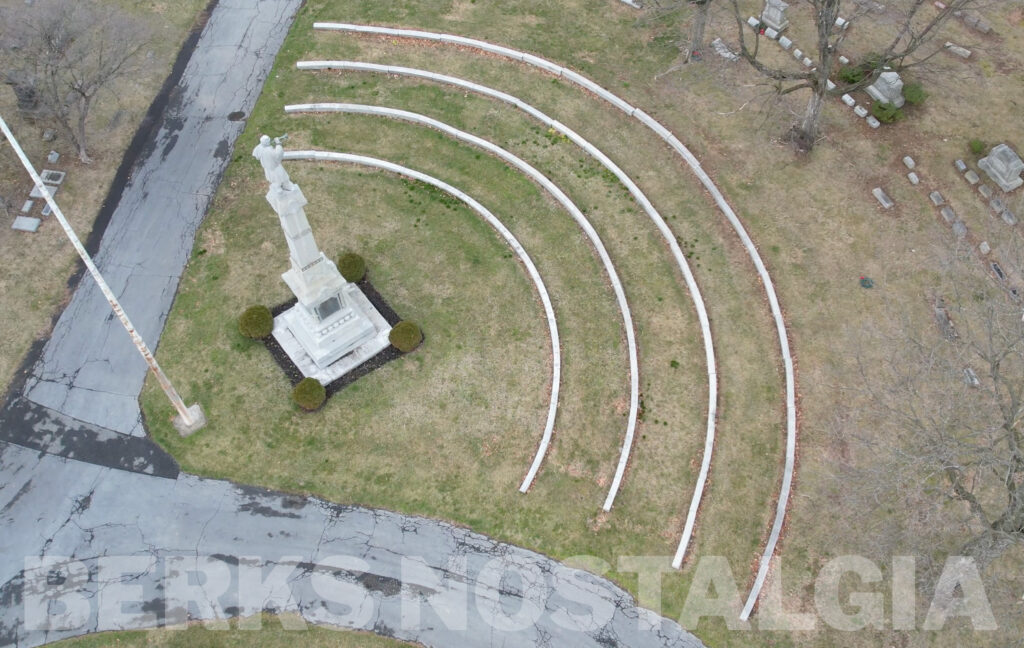 These arches are the graves of civil war veterans. They died as paupers and were once buried in various Potter's fields across the county. After two years of effort by a shocked and disgusted living Civil War veteran in 1885 they were unearthed and brought here for a more respectful resting place. The Grand Army of the Republic monument with the bugling soldier was erected in their honor.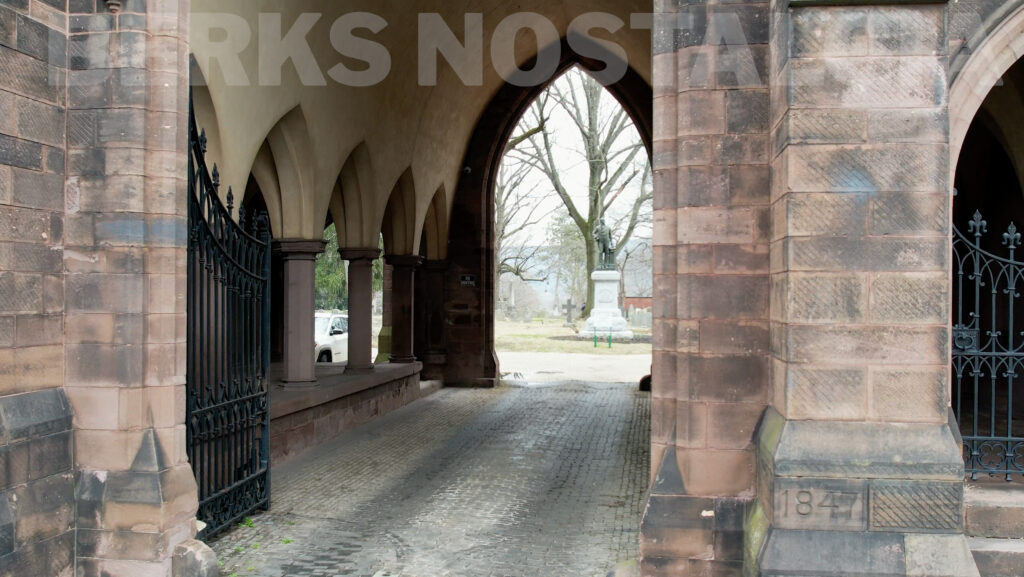 Those of us who were born and raised here sometimes overlook how fortunate we are to have this depth of history. Travel any further west in our country and entire communities are younger than some of our most prominent buildings. This nearly 200 year old Gothic Revival entranceway is a testament to the duration of life and progress here.
Charles Evans Cemetery still has vast pieces of untouched ground, and will likely be interring the bodies of Berks County residents for generations to come.