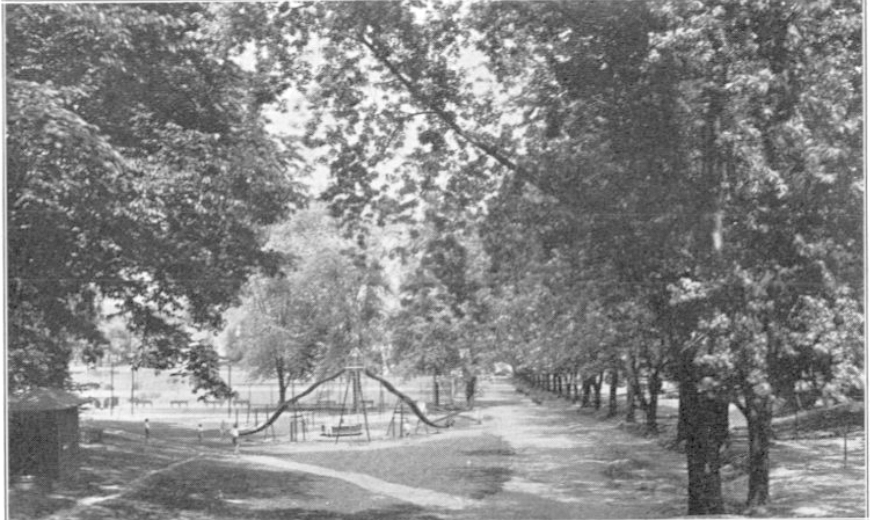 On April 10, 1910 a meeting was held in the Borough Hall building at the corner on Penn Avenue and Wyomissing Boulevard. Various speakers spoke about the need for a public recreation area, and it was decided officials would be elected to form a a committee to organize a playground association.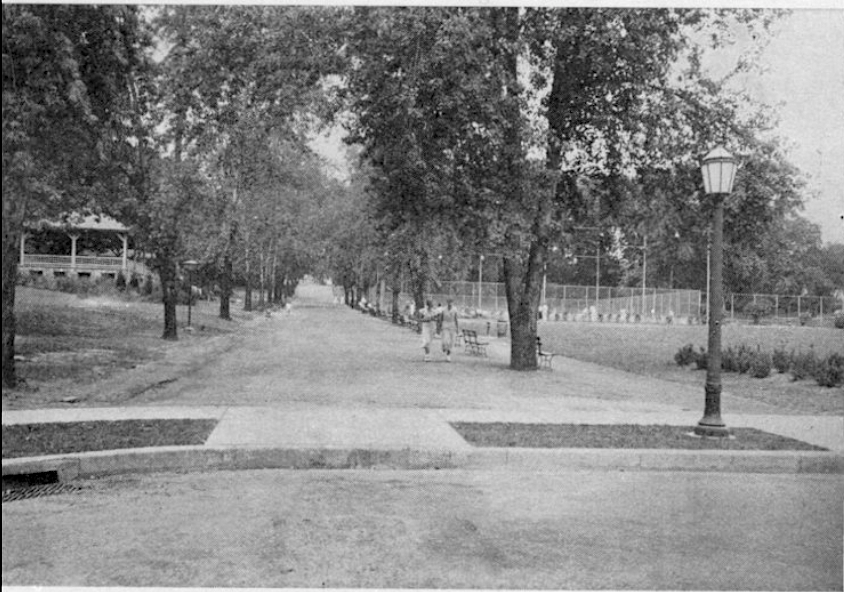 On May 16th, 1910 lands around the borough were surveyed to find a suitable spot for the new playground. The results of this survey led to the site within the confines bordered by Terrace, Lynn, Garfield and Trent Avenues. Part of this land was already owned by the local Board of Education. Thus a formation between the Playground Association and School District was formed, which would later lead to successful financial cooperation between the two entities.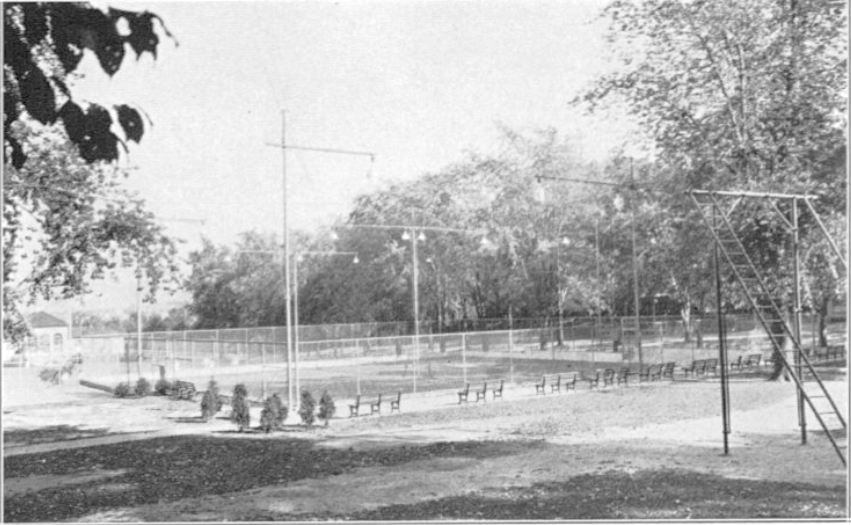 Funds were initially raised for the construction of the playground by private citizen donation. The brand new Happy Hallow Playground was dedicated on the 4th of July 1910. By 1911 a croquet court was added. In 1914 additions included a merry-go-round, see-saw, Indian Clubs and other athletic equipment.
Improvements ceased during the first world war, but by 1920 the Playground Association got the approval of the Wyomissing School Board to have financing for the park come from school taxes. Between 1922-1925 there was the construction of quoit courts, a pavilion, new tennis courts and a handball court.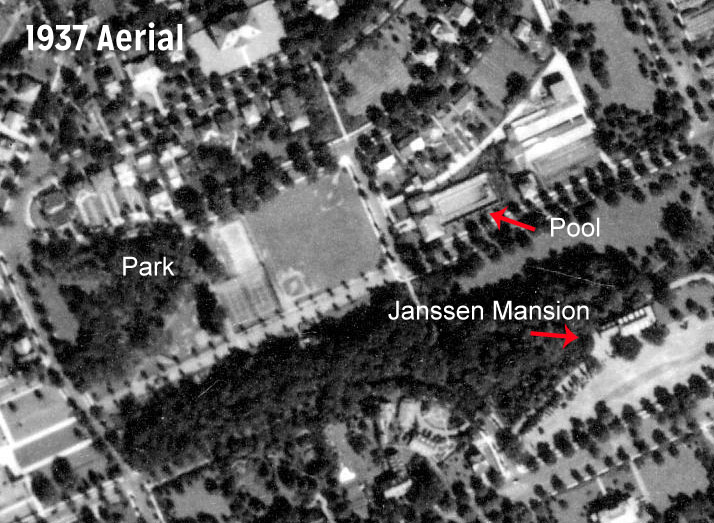 In 1926 a new swimming pool was also constructed across Trent Avenue on the corner of Wayne Avenue.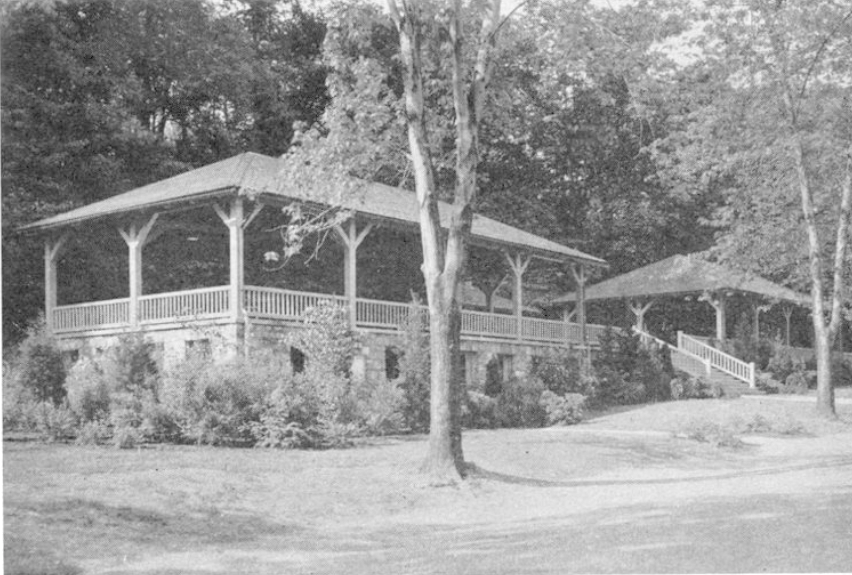 In the 1930s the second pavilion was constructed. The park became a hub of entertainment activities including summer children's programs, picnics, festivals, sporting events and even dances attended by citizens of all ages. Children of the borough of Wyomissing have continued to enjoy the recreation area for over a century.