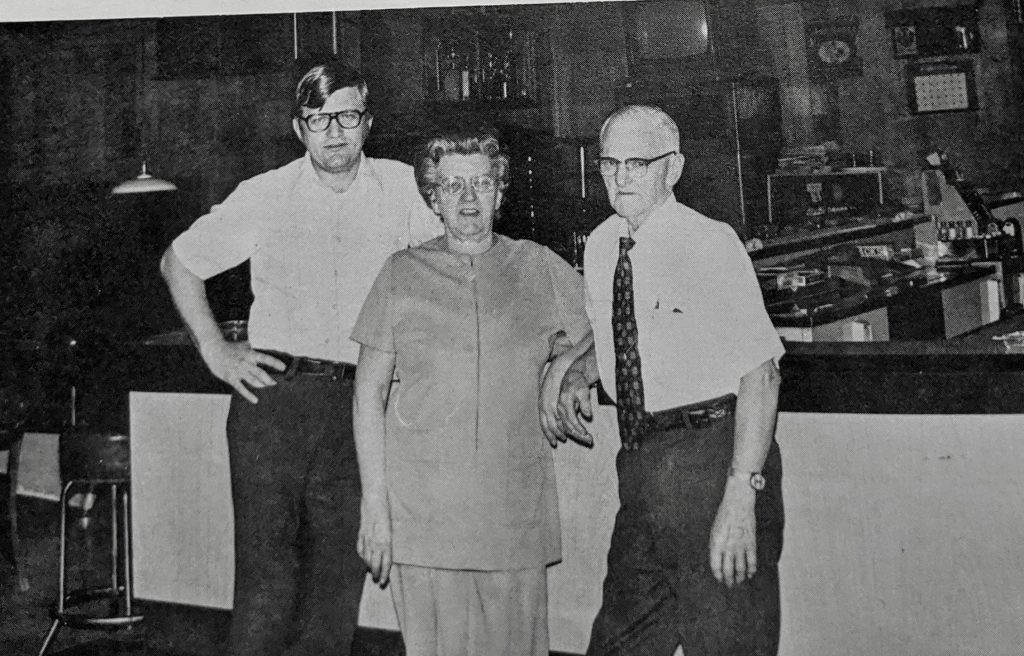 Wellers Tavern (later Rasputin's) was located on 2275 Reading Ave, right off of West Wyomissing Boulevard. It was a popular local haunt that had entertainment almost any night of the week. I can find no information online about when Wellers Tavern opened, so if you have any insight please comment below.

This place was notably known for Ms. Pussycat the dancer.
Rasputin's Night Club
Weller's Tavern was sold and changed into Rasputin's Night Club at some point in late 1976. They also featured many bands and live shows.
Legal Problems
Rasputin's was shut down by the Liquor Control Board in May of 1984 and was deemed a nuisance to the neighborhood. In the months after closed, quite a few young women were faced with prostitution charges after a sex party was busted at the location after it had shut down. Owner Ralph Blankenbiller was charged and found guilty of "owning, controlling, managing, supervising or otherwise keeping, alone or in association with others, . . . a prostitution business." According Blankenbiller's appeal, the situation was as follows:
On June 3, 1984, there was a large party at the recently closed restaurant known as Rasputin's in West Lawn, Berks County, Pennsylvania. The party was for the benefit of Rasputin's softball team. The appellant had paid for the *480 team uniforms several months before the party. The $15 ticket for admission to the party entitled each purchaser to beer, snacks and a go-go dancer show. Two undercover state troopers from the vice squad attended the party after purchasing tickets for the event at the Tenth and Marion Cafe in Reading. The appellant was an officer in corporations that owned both Rasputin's Restaurant and the Tenth and Marion Cafe.
At trial, the state troopers testified that in the course of the afternoon's entertainment there were continuing announcements over the speaker system to the effect that sex was available for money. The appellant was seen in the vicinity of the speaker system during some of the announcements. Two of the nine women who attended the party also testified at the trial. Buffy St. Clair, the woman who ran a booking agency for the go-go dancers, stated that she had hired four women to do the dancing at $150 each and that she was paid $100 for making the arrangements and acting as a hostess. She brought four other women along for purposes of prostitution. The second woman who testified stated that she had turned two "tricks" that afternoon and that she had the responsibility of collecting $5 per trick from each of the other girls. The money was to be used to benefit the softball team. She also testified that she did not give the money to the appellant, nor did she even know who he was.
You can read the full legal document here.