The Orange Car was a fresh fruit and produce business along the Schuylkill River waterfront in Reading PA. Specifically it was located at 30 N. Front Street, at the intersection of Front and Washington. It was right down from Stichter Hardware and Schindlebeck's Coal Yard. All kinds of fresh fruit and produce were brought here from Florida by rail. As you can see the tracks went right past the Orange Car, and goods were unloaded right from the freight car. Did you ever grab some fresh produce from the Orange Car?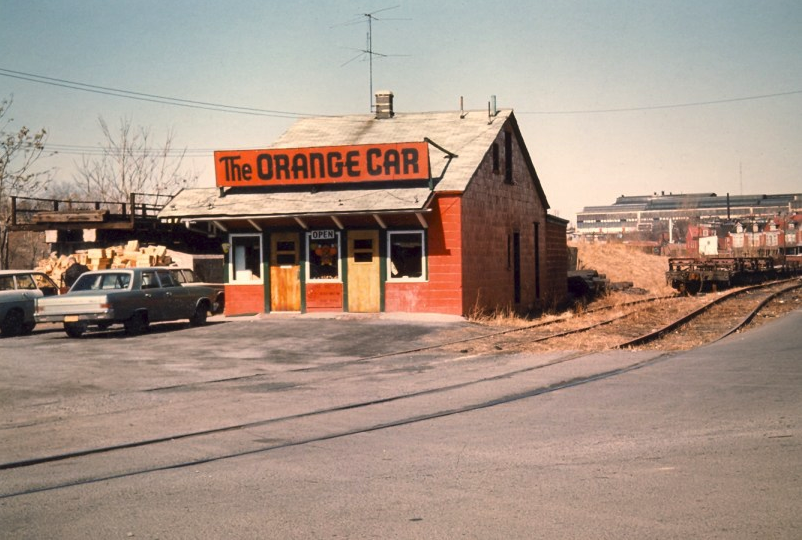 The tracks in the foreground are the Reading's Schuylkill and Lehigh Branch, and the Pennsy's Schuylkill Division, both continuing northbound along the river to pass by the Dana Parish Auto Frame Plant. – ReadingModeler.com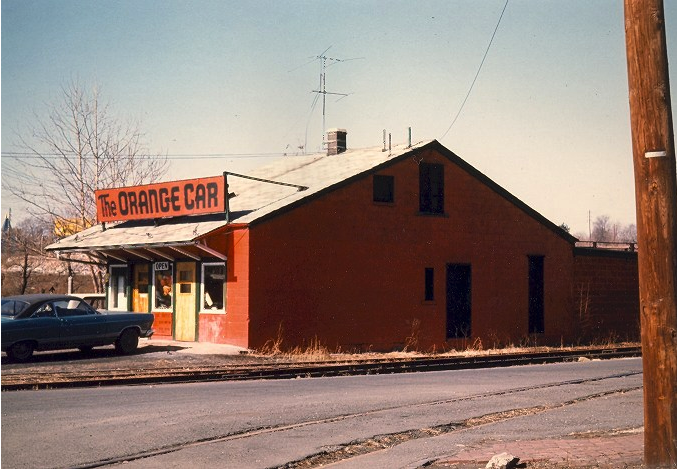 The Orange Car was heavily damaged during Hurricane Agnes in June of 1972. Everything on the west side of front street was eventually torn down in this area. RACC was later built and expanded to the ground where the Orange Car stood; which is now a parking lot next to the Yocum Library.