The Reading Hospital Garden Party has been a staple event in June for over 80 years. Though, some might say it is not the event it once was. The purpose of the event is to raise money for a variety of medical causes. Did you ever attend this event?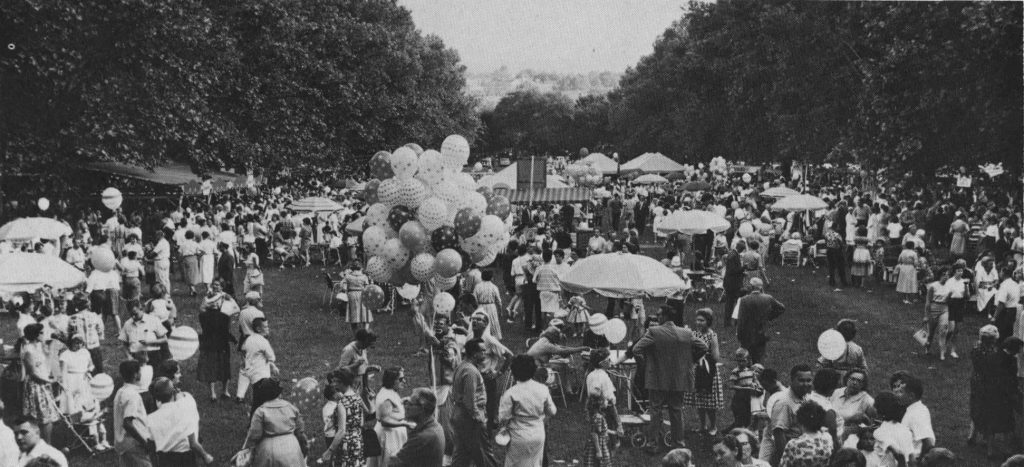 A look into the Garden Party of 1969
Next Wednesday will be a busy day at the Reading Hospital when the annual garden party begins festivities at 6 a.m. lasting until late evening. Mrs. Norman P. Shear, chairman of the event, and her assistant, Mrs. Herman Imber, with the cooperation of many auxiliaries, have an exiting activities planned for everyone for the day.

Beginning at 6 a.m. until 10 a.m. a ham'n egg breakfast will be served for the early risers.

An art preview, for those visitors who wish the view the art work, painting and sculpture before the garden party, will be held Tuesday evening from 5 to 9p.m. in the hospital's dining room. In connection with the preview will be a Bonzai display. There will be an admission charge and refreshments will be served.

The automobile show, sponsored by the hospital's staff physicians, us receiving a large representation of sports cards and antique cards for auto enthusiasts.

Again this year the event will feature the popular auction from 12 to 2 p.m. and 5 to 7 p.m. with a large variety of items to be auctioned under a huge tent.

A "Beauty and Brains" contest will be held for all student nurses with judging at 6:30 p.m. Sponsored by the garden party committee, the three contest winners, one from each class, will receive a weekend in New York with theatre tickets provided.

A new attraction will be the Wickery Shop, with a variety of straw items, including decorated baskets and hats for the garden, beach or golf course. The fancy work booth will feature knitted items and gay kitchen aprons. Playland is preparing for the children's entertainment with pony rides, a beauty shop for ladies with hair spray, nail polish and ribbons. Various rides including the trains and cars; and games and toys for boys and girls to buy.