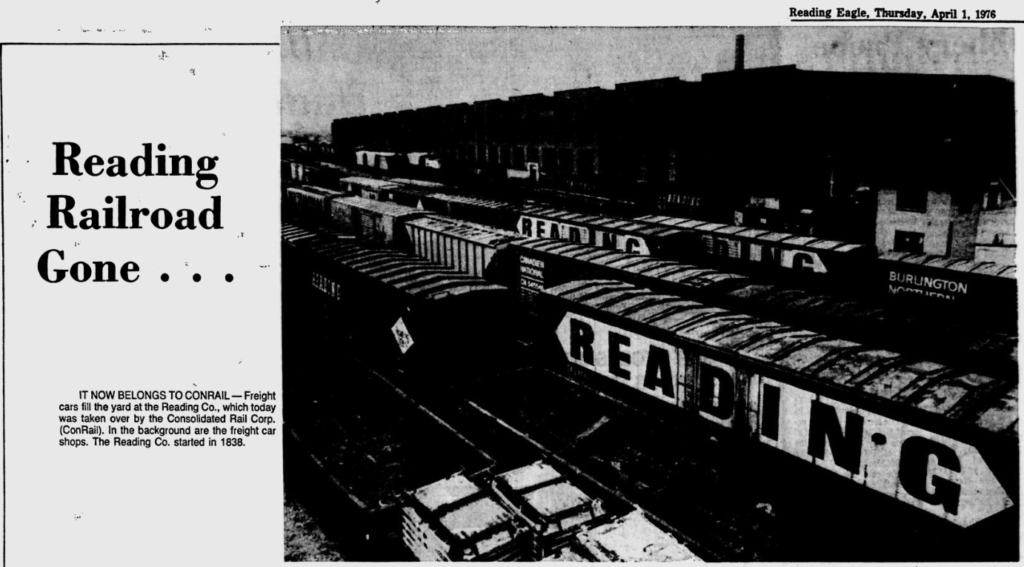 On this day in 1976, the ownership of the monopoly-board famous Reading Railroad was changed to ConRail. They purchased Reading Co. and other seven other rail lines which were in bankruptcy. At the time of sale, Reading Co. operated on 66% of Pennsylvania's tracks.
A brief History on the Reading Railroad
The Reading Co. was founded on April 4th, 1833. It was the result of our state's legislature passing the enabling act for the Philadelphia and Reading Railroad. This immediately brought competition for contracts to haul anthracite to Philly with canal operators. On May 1st, 1838 the first locomotive left Reading. Passenger rail service to Philadelphia began in 1839.
Over the course of the 19th and early 20th century the Reading merged with other regional lines but kept the Reading name. By the 1970s, planes, buses and automobiles were putting the passenger lines out of business completely. The last passenger train would leave Reading for Philly six years later in 1982. Freight business also now was heavily competing with trucks. These ultimately led to the demise of the Reading Railroad.

There has recently been talks of passenger service coming back to Reading/Philly in the coming decade after 40 years hiatus.