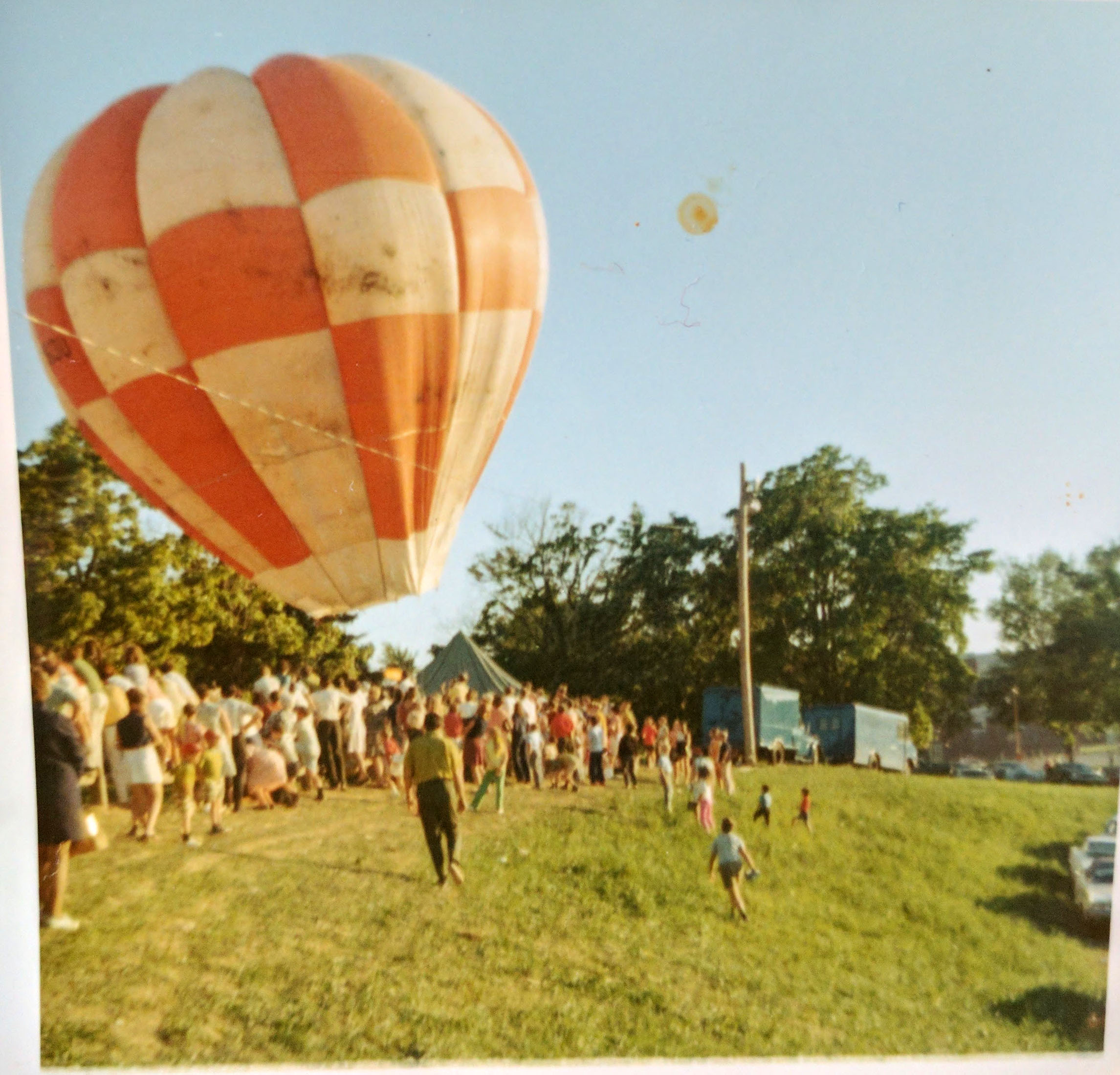 Found this image in my family's album, but no one seems to have a recollection of what, where or when this image was taken. It was likely taken in the late 60s/early 70s, and appears to be summertime by people's apparel. It looks to be some sort of fair or carnival at a local park. Do you recognize the location or event? Doesn't that hot air balloon seem a bit too close to the power lines for comfort?
UPDATE 8/16/18: Mystery solved! Thanks to Richard Douglass and the nice folks over at the Early Years of Sport Ballooning facebook group, we have found the location and timeframe of the photo. According to Richard:
The balloon was a small Piccard hot air balloon made in 1966 by Don Piccard, and registered N1513U. It was purchased in 1968 or so by Robert Dodds Meddock. He and his family brought it to the Kutztown, PA Pennsylvania Dutch Folk Festival for many years in the late 1960s and 1970s. This photo was taken by the sausage tent at the fair, visible behind the balloon. Likely 1969 or early 1970s.