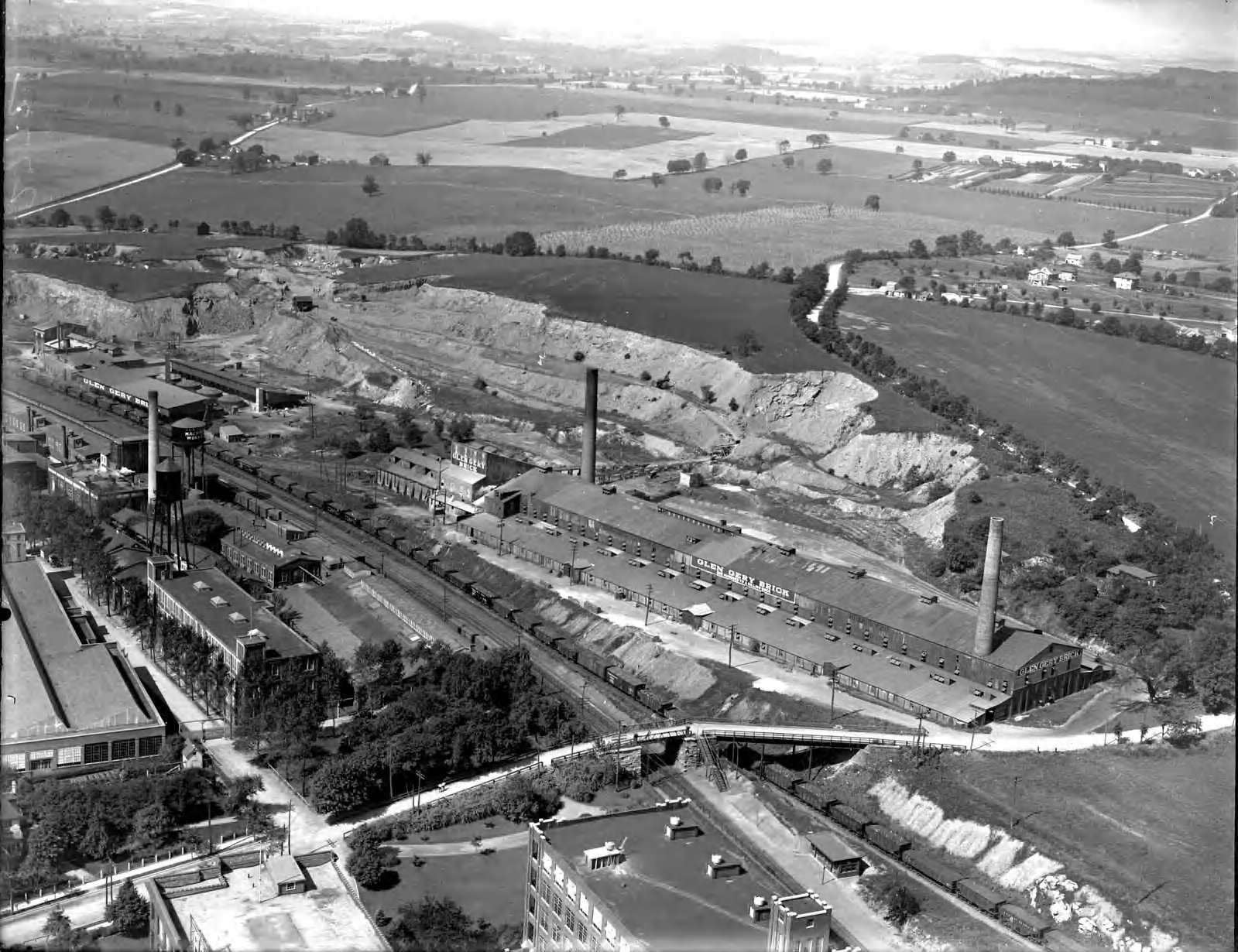 The company's unassuming origins can be traced back to Reading, Pennsylvania, in 1890, during the height of the Industrial Revolution when new construction was abound. A local businessman, Albert A. Gery, nicknamed AA, decided to try his hand at making fire brick. With financing from his father-in-law, Mathan Harbster, a prominent hardware merchant, Gery purchased 32 acres of land rich in fire clay near the Montello Station of the legendary Reading Railroad. Gery built two rectangular kilns and formed the Montello Clay and Brick Company.
His intent was to make dense fire brick; however, in an unexpected turn of events, Gery was contacted by a Philadelphia contractor who needed a million red common facebrick to build the Wernersville State Hospital, five miles from Montello. With this job, the new brick company fired up.
Soon large orders for building brick came in, and the refractory product was dropped. The company became profitable and, in 1898, built a new plant in Wyomissing, Pennsylvania. This facility applied the novel continuous firing process in what was then the largest brick kiln in the United States. That same year, the company reorganized as a holding company called the United States Brick Company. Five plants were added to the organization, including one outfitted with 15 tunnel kilns, the first of such type firing enclosures in the U.S. – Source
Glen Gery's headquarters is still located in Wyomissing, but the plant has since moved to Route 61 in Shoemakersville.