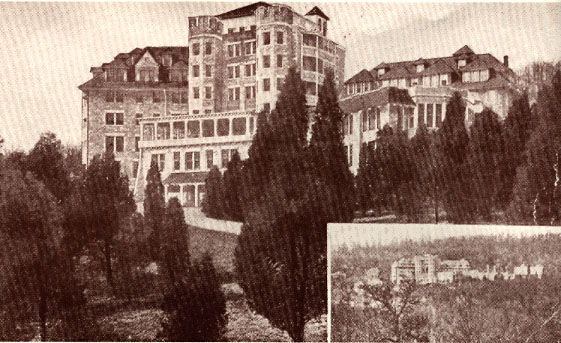 "South Mountain, in the mid-19th century, became a popular place for venture capitalists to open resorts, said Paul Miller, a Sinking Spring historian who has studied the mountain's history.
In that era, many people believed that fresh mountain air had restorative powers, Miller said.
"People were building up there because of the mountain air and the pure spring water," he said. "The water up there was of such high quality."
Most South Mountain resorts got their start as health clubs, and Galen Hall was no different.
In 1880, Dr. James Preston opened Preston Sunnyside, so named because it was built on the south side of the mountain, which gets the most sun.
The health resort went through a number of additions until it was sold to an Atlantic City, N.J., development company called Galen Hall in 1911.
The company initiated an aggressive expansion project and added a stunning seven-story stone hotel with 300 rooms, Miller said.
It also opened a golf course, which became one of the main attractions to high-profile visitors.
Back before air travel became common, mountain destinations such as the Poconos, the Catskills and Berks County's South Mountain were getaways for people who could afford to travel.
Trains ran into Wernersville, where drivers would take the guests to the mountains. In the 1920s and 1930s, Galen Hall enjoyed its heyday.
"In those early years, the resort was for people living outside the area," Miller said. "The local people only worked there."
But the fun came to a fiery halt on Palm Sunday 1963, when a blaze destroyed the hotel. The structure was leveled and never rebuilt.
Over the years, the surviving property, which includes the golf course and restaurant, has changed hands several times.
And they remain the last reminders of the halcyon days of South Mountain." – Source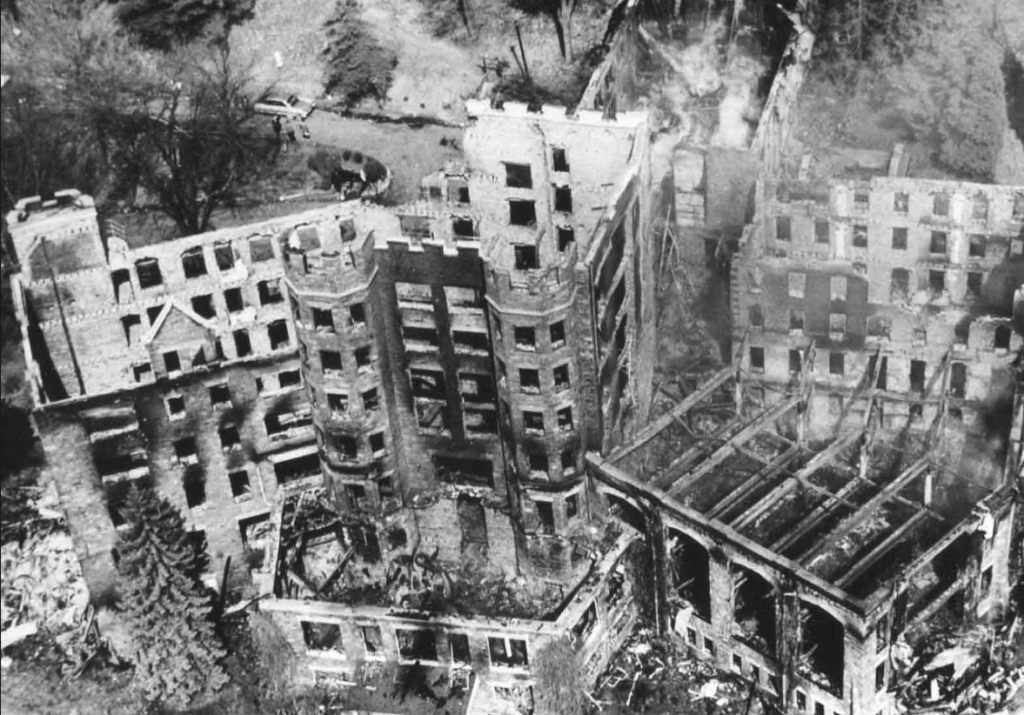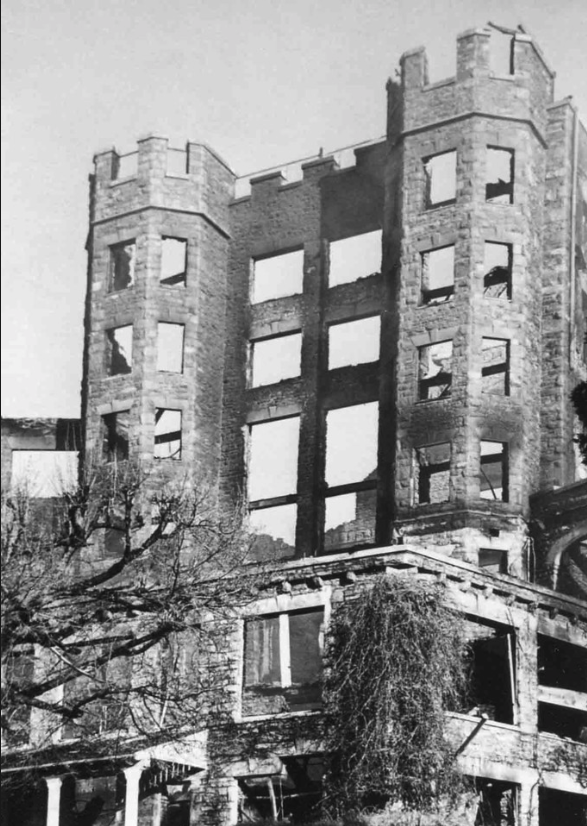 Arson was suspected as the cause for the fire, though I don't believe it was ever proven or the arsonist caught.