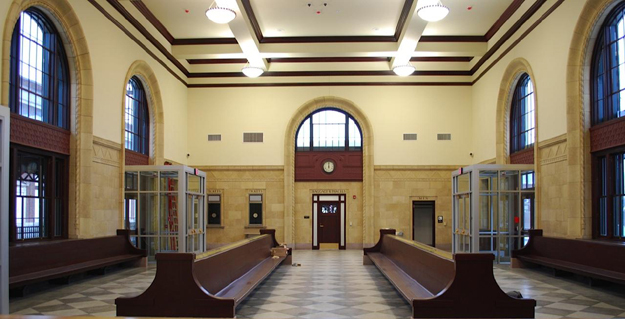 The Franklin Street Station served the railroad from 1930 until 1981 when SEPTA diesel service ceased operations. From 1981 until 2013, the building sat vacant until BARTA acquired and refurbished the building for bus services. The plan was to alleviate overcrowded services at the BARTA Transportation Center located about a block away. –Wikipedia
Barta refurbished the building, but it still remains racant. According to this WFMZ article,
BARTA acquired the dilapidated train station in 2005 and spent $5 million to transform it into a modern transit center that could serve both buses and passenger trains.

Buses on a route between Reading and Lebanon rolled out of the station soon after its 2013 reopening, but the service was ended several weeks later due to a lack of ridership.
In July of 2017, the building was used to host several showings of "This is Reading"; Lynn Nottage's transmedia performance-art installation about the city.
A month later, BARTA and local officials met again about the future of the building.
As a result of that meeting, BARTA officials will accept proposals from organizations wishing to lease the space. Representatives from arts and social services organizations also attended Thursday.

Kilmer said BARTA has to follow procedures for funding reasons, such as officially requesting proposals, but the agency plans to choose which proposal seems best, and work with organizations as much as possible. Leases will likely be one to five years, he said.

Though questions have been raised about restoring passenger rail service at the station, Kilmer said that probably won't happen in the foreseeable future.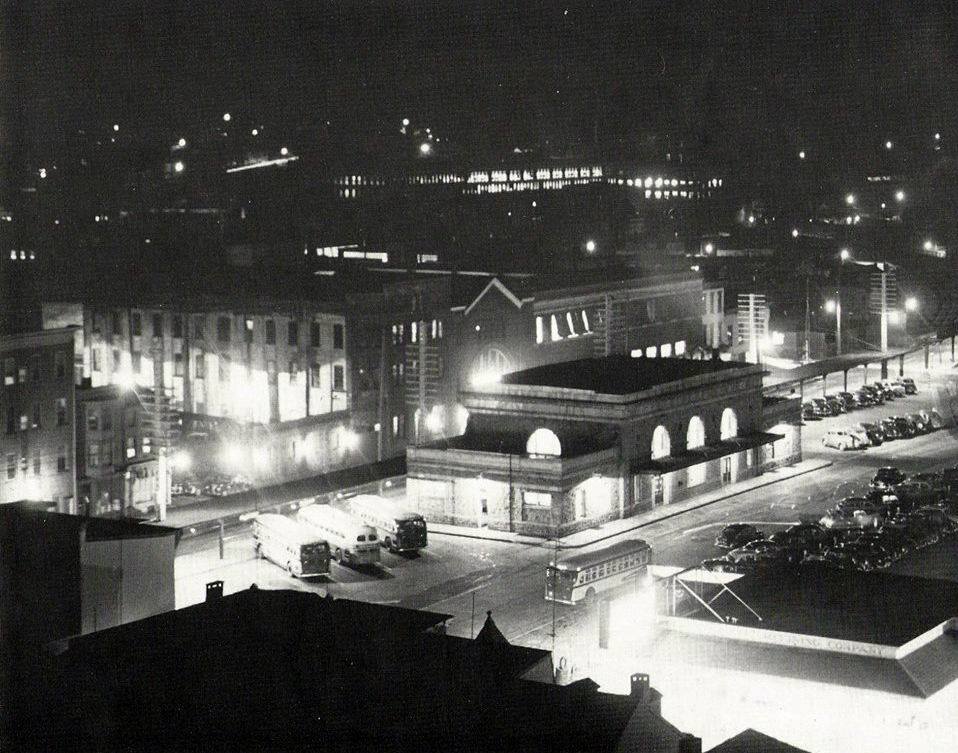 We look southeast toward the Franklin Street Station and the old Metropolitan Edison plant, both located along South 7th Street, between Franklin and Chestnut. The walled-around open portion on the left side of the electric plant marks the site of the first Catholic Burials in Reading; see Passing Scene – Vol. 6, page 29. – Photo Courtesy of Joseph L. Gerhart, Reading, who took the picture.
UPDATE: In 2019, Saucony Creek Brewing Company purchased the building and has converted it into a beautiful restaurant and bar to serve their craft beer. Highly recommend you visit it!