On this day in 1950; the Reading Street Railway Company went on a sudden Bus Strike after negotiations on contracts came up short. This stopped all bus and street-car service in the city of Reading, which as you can imagine caused problems for those who relied on the service.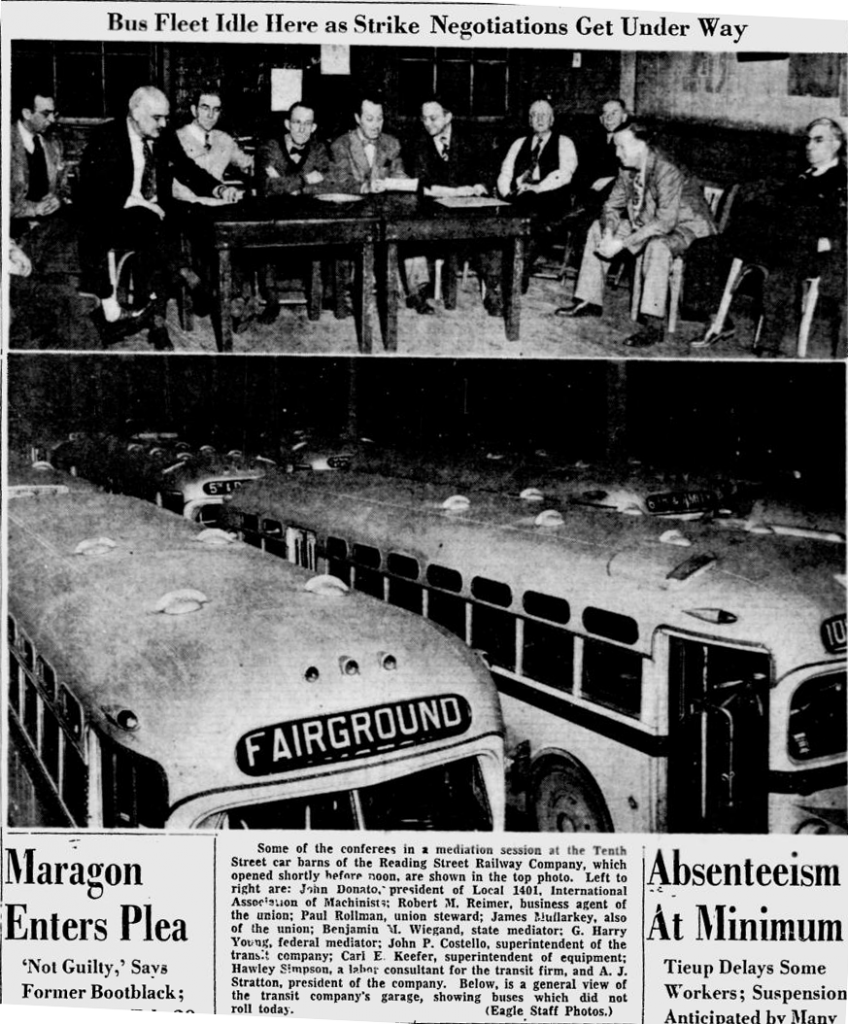 Some of the conferees in a mediation session at the Tenth Street car barns of the Reading Street Railway Company, which opened shortly before noon, are shown in the top photo. Left to right are: John Donato, president of Local 1401, International Association of Machinest; Robert M. Reimer, business agent of the union; Pail Rollman, union steward; James Mullarkey, also of Costello, superintendent of the transit company; Carl E. Keefer, superintendent of equipment; Hawley Simpson, a labor consultant for the transit firm; and A.J. Stratton, president of the company. Below is a general view of the transit company's garage, showing buses which did not roll today. (Eagle Staff Photos)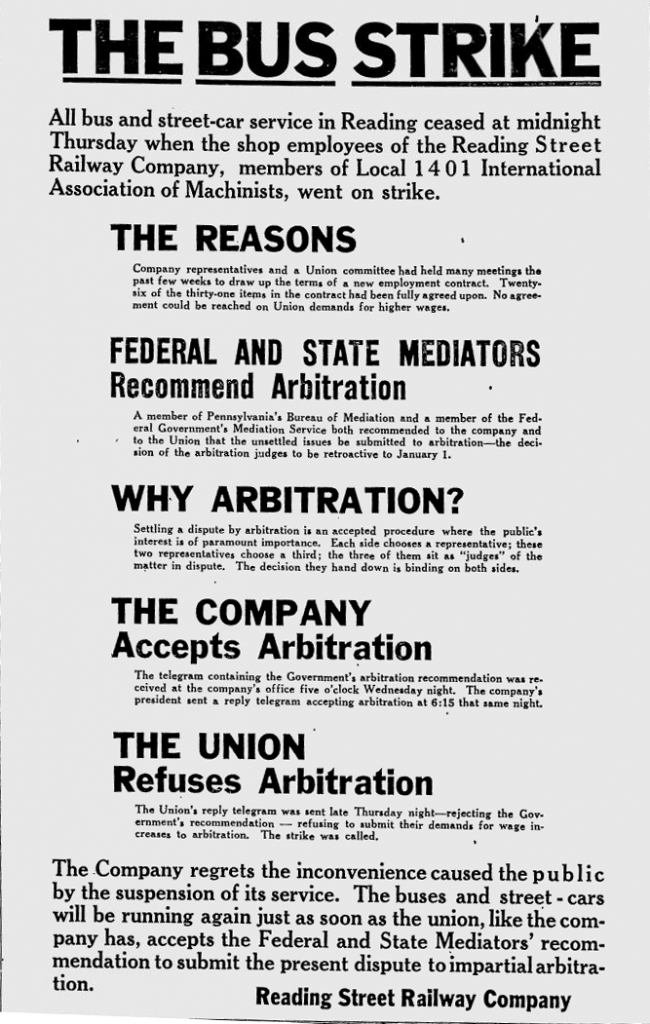 All Bus and street-car service in Reading ceased at midnight Thursday when the shop employees of the Reading Street Railway Company, members of local 1401 International Association of the Machinist, went on strike.
The Company regrets the inconvenience caused the public by the suspension of its service. The buses and street-cars will be running again just as soon as the union, like the company has, accepts the Federal and State Mediators' recommendation to submit the present dispute to impartial arbitration.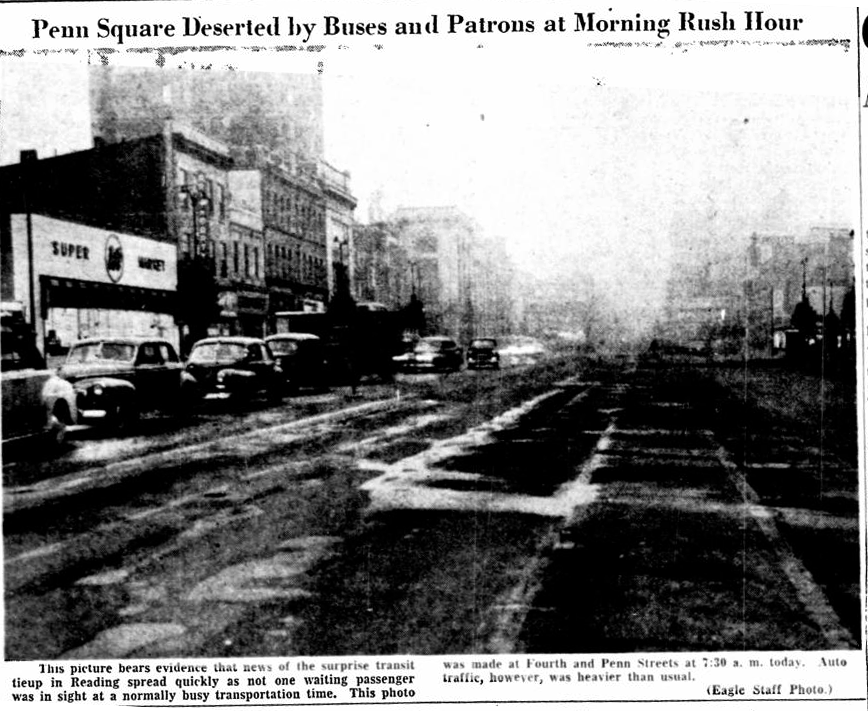 This picture bears evidence that the news of the surprise transit tieup in Reading spread quickly as not one waiting passenger was in sight at a normally busy transportation time. This photo was made at Fourth and Penn Streets at 7:30 a. m. today. Auto traffic, however, was heavier than usual. (Eagle Staff Photo)
Negotiations were eventually reached but the street-car service was on its last leg. The very last trolley ran from Reading to Mohnton almost exactly two years after this strike on January 7th, 1952.