See what was happening in the June 19th 1972 Reading Eagle-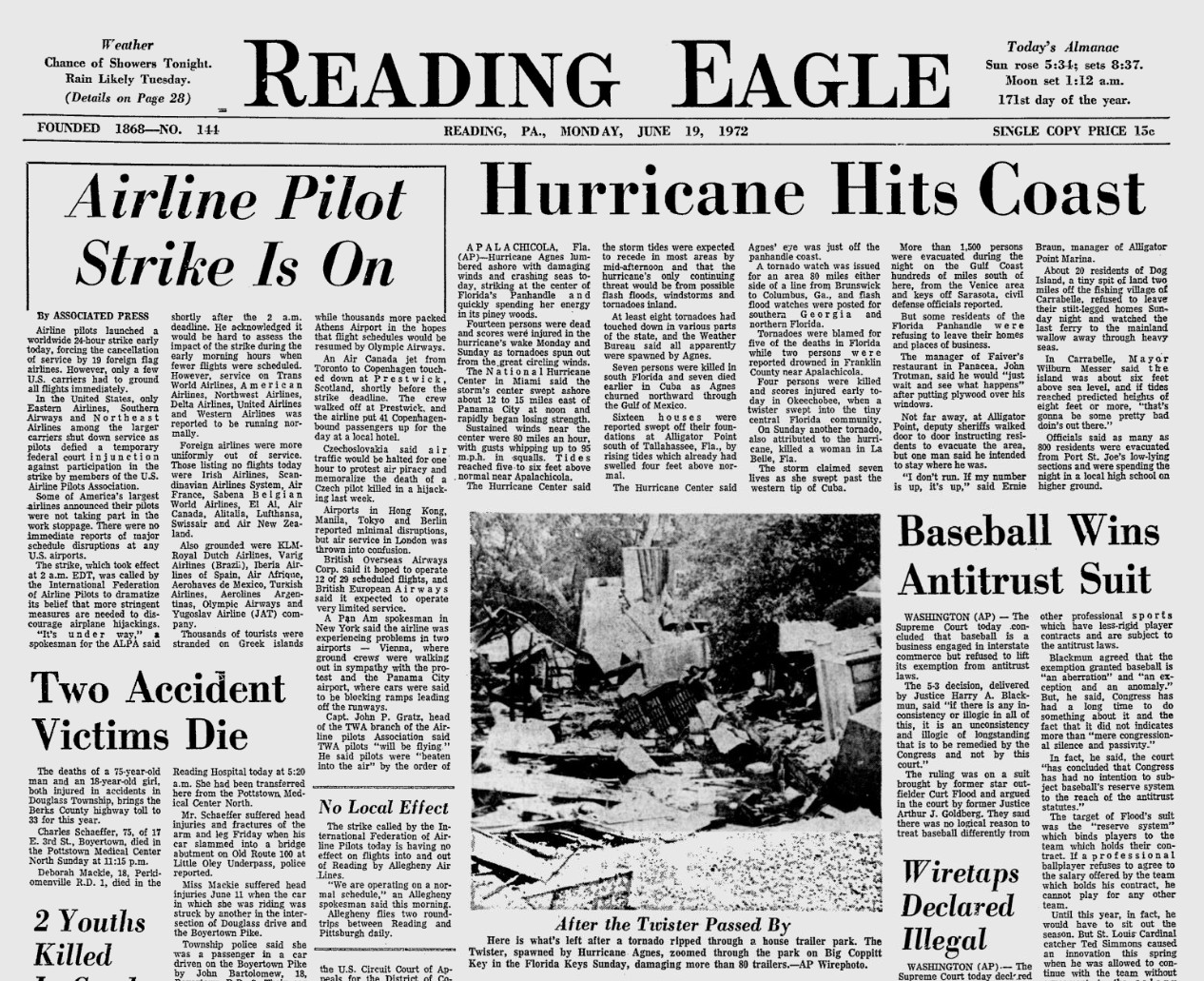 Hurricane Agnes hits the Florida coast, 14 people were killed. The hurricane would hit Berks County hard just three days later, wreaking havoc on the area.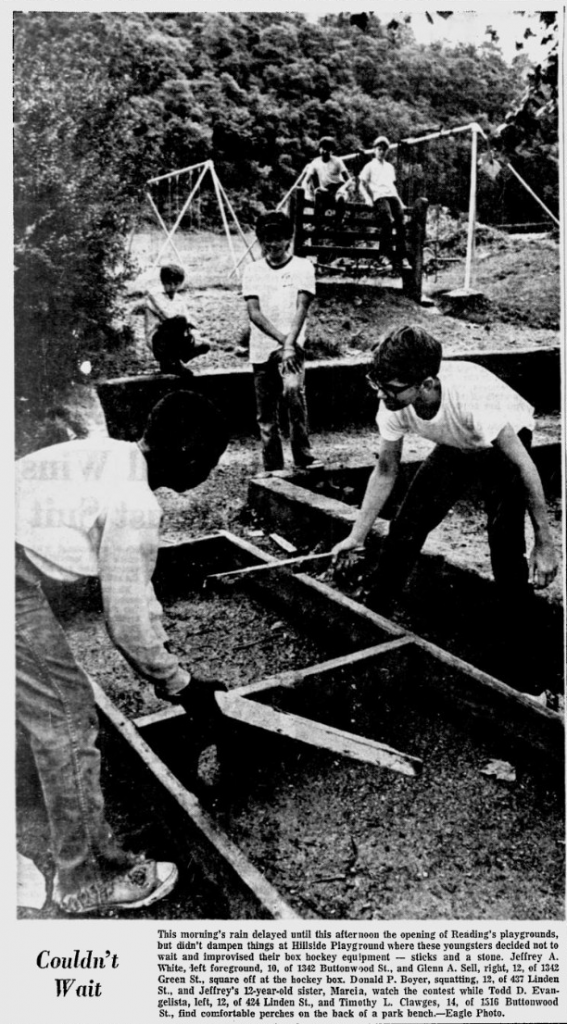 This morning's rain delayed until this afternoon the opening of Reading's playgrounds, but it didn't dampen things at Hillside Playground where these youngsters decided not to wait and improvised their box hockey equipment – sticks and a stone.
…
Read Full Article