On May 31st 1998, an F3 tornado went through Lyons, PA and caused much destruction. Luckily, no lives were lost as a result of it, but many resident's properties were heavily damaged.
The tornado caused roughly $1,400,000 worth of damage to local homes and properties around Lyons. The town was closed off for nearly a month to all non-residents save for construction teams and the Red Cross. –Wikipedia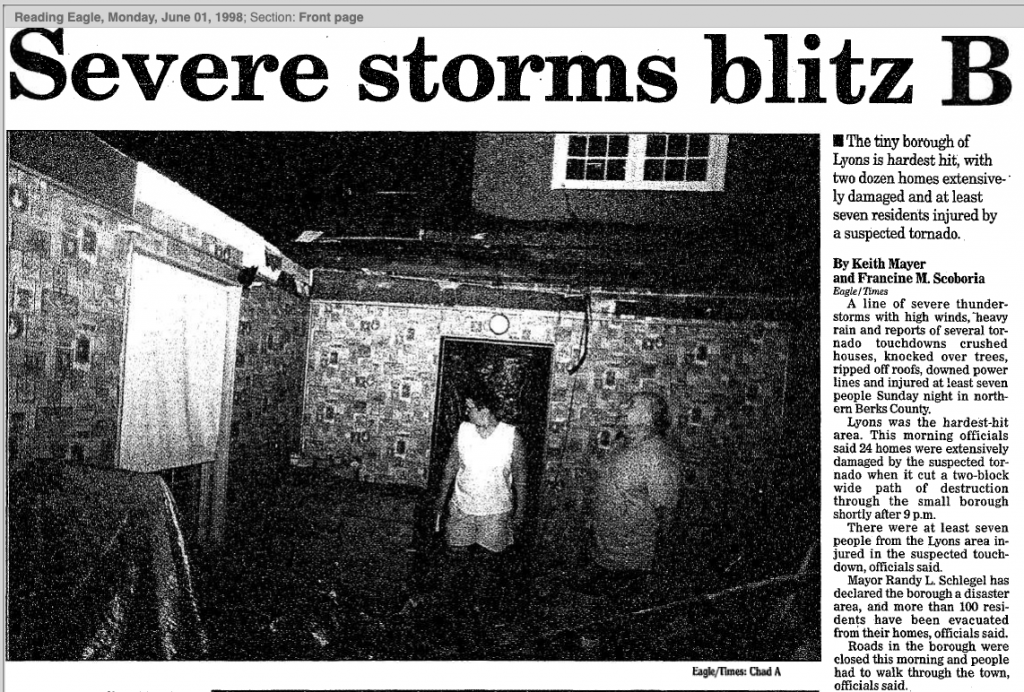 A line of severe thunderstorms with high winds, heavy rain and reports of several tornado touchdowns crushed houses, knocked over trees, ripped off roofs, downed power lines and injured at least seven people Sunday night in northern Berks County.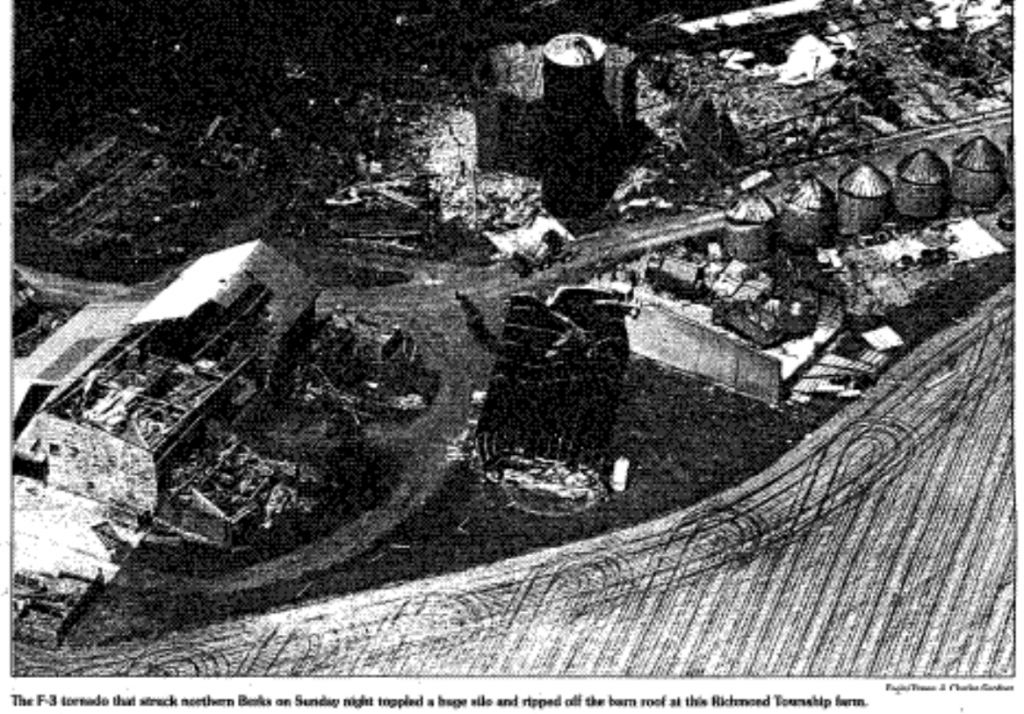 An F-3 tornado that struck northern Berks on Sunday night toppled a huge silo and ripped off the barn roof at this Richmond Township farm.