If you grew up in Sinking Spring during the 40s, 50, 60s, or 70s you probably remember Berkenstock's Store, or just called it, "Berky's" or "Fern's"*. It opened August 1st 1941. The people who have mentioned it to me specifically remember it being a candy store and calling it Berky's. There is absolutely no information about this place on the web, but I did some sleuthing to find some information about who ran this store. What I had was a last name, location and an idea of a timeframe of when this store was in operation.
*Apparently some called it Fern's, I have added this info after the original release of the article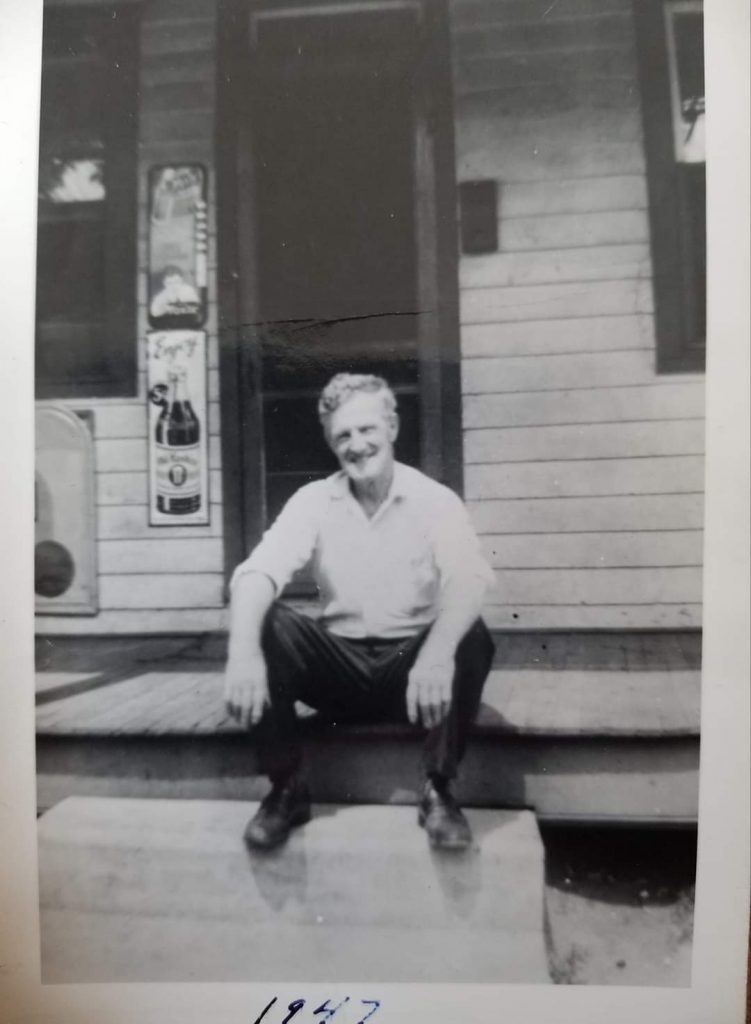 Berkenstock Store was located on the corner of Columbia and Hull Street, 101 S. Hull Street. Just caddy-corner from the Sinking Spring School grounds, making it easy for students to walk there for candy. I found record in the 1940 census of a Berkenstock Family who lived at that address. I knew it was a lady who ran this store, so I figured it had to be one of the daughters. It ended up being Fern Berkenstock.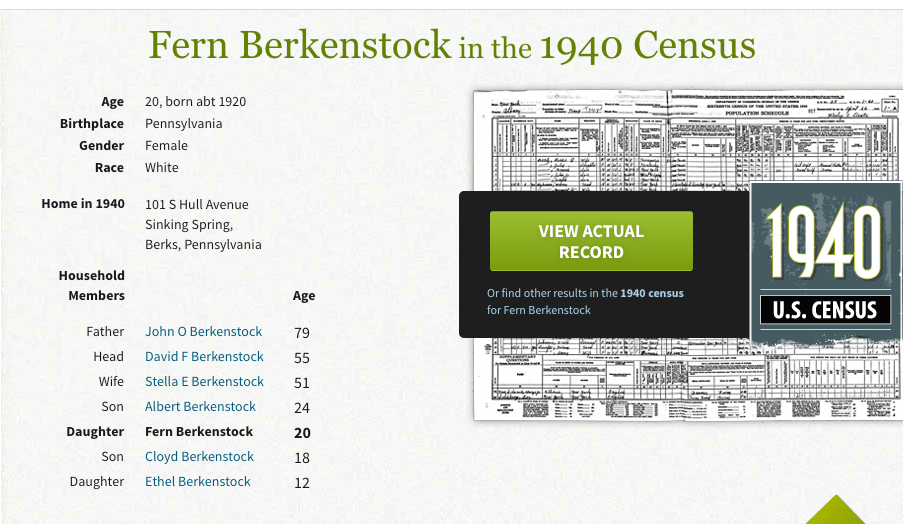 At first I thought it might be Ethel but my sources said it was definitely Fern. I found Ethel in her 1946 senior yearbook from Sinking Spring High. I wasn't able to find Fern in any of the mid-late 30s Sinking Spring yearbooks. Perhaps she didn't go to high school, not surprising or out of the ordinary, many in that time didn't.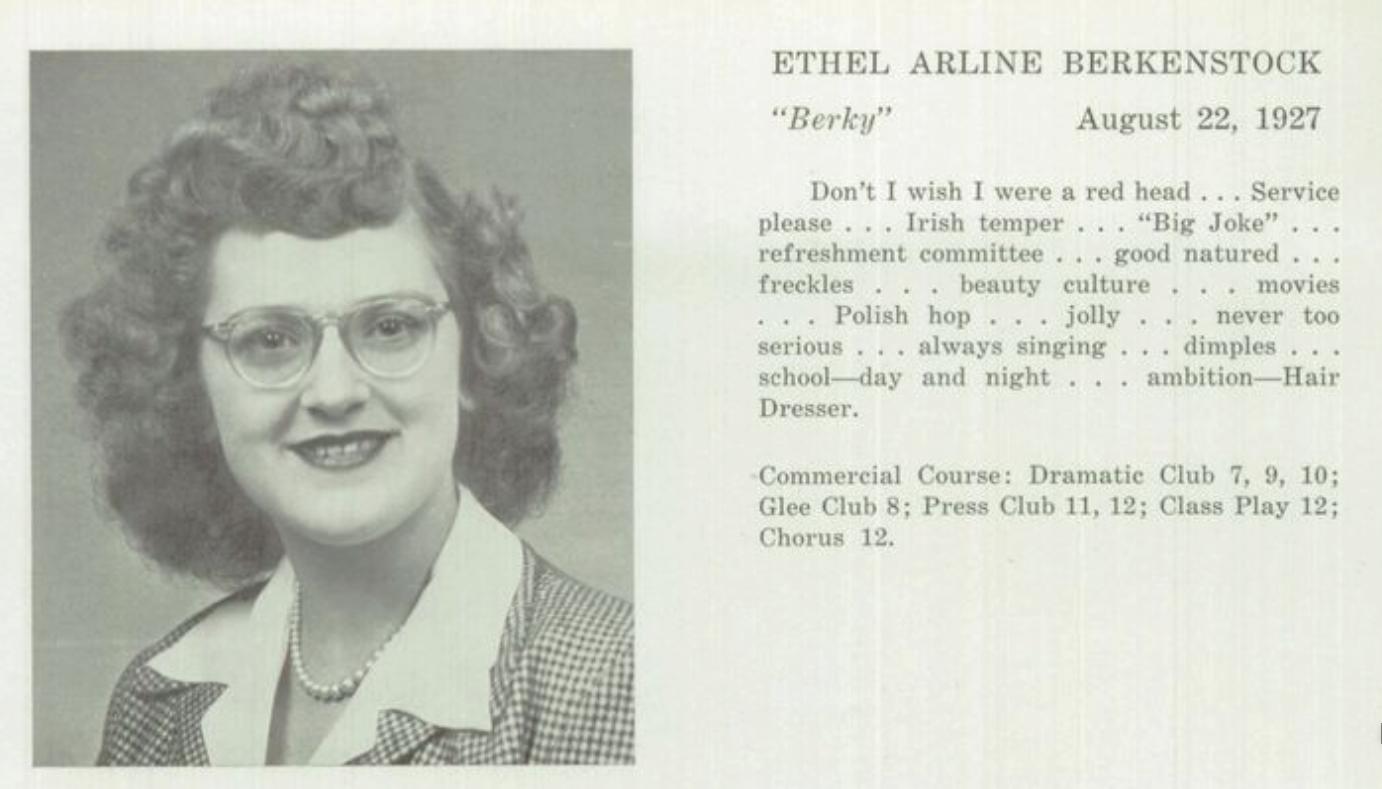 I was able to find that Fern passed away in 2000. Her obituary was in the April 1st, 2000 Reading Eagle. It mentions her owning the store and gave the definitive time of operations, from 1940-1986. She was married at some point and her last name changed to Eyrich.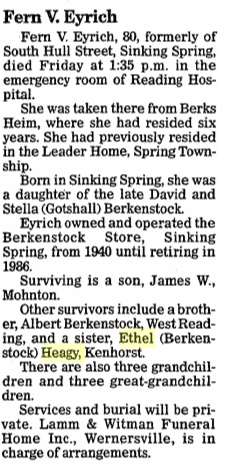 I would love to see and share some images of Berky's if anyone has them. Any added info would also be appreciated. People remember this place fondly and I would love to bring it back to them. If you have any memories of the store please share them in the comments.